It's a bird, it's a plane, yep, it's a plane - Las Vegas Review - Journal, NV
The plane truth: Southern Nevada's affinity for high-flying fun emerges once again when Aviation Nation 2008 takes flight Saturday and Sunday at Nellis Air ...

Visit the Aviation Nation website.
Things to do: Check out the KSC air show
- Florida Today, FL
It's time for the second annual space and air show, featuring the
Navy's Blue Angels
, as well as other fabulous aircraft. The show will be from 12:30 to 4 ...
Blues' decision may come today
- Pensacola News Journal, FL
On Oct. 30, the Navy announced that two members of the flight demonstration team — a pilot and a nonpilot — were relieved of duty because of an alleged ...
Aero-TV Profiles The Start of a New Era: The Wright B Flyer
from Aero-News Network
Wright Bros. Great-Grandniece On Hand At 'Silver Bird' Unveiling The newest addition to
Wright "B" Flyer
Inc.'s fleet of historic lookalike aircraft made its public debut at last month's NBAA 61st Annual Meeting & Convention in Orlando, FL.
Post to honor veterans once stationed at Donaldson Center
- Greenville News, SC
Later the base became a training site primarily for
B-25
crews. In 1951, the base was renamed the Donaldson Air Force Base in honor of John OW Donaldson. ...
Lakeville Veteran Flew in WWII
- Litchfield County Times, CT
The ME 262's, packing four 30-mm guns, were attacking the 8th Air force
B-17
armadas at will with a maximum speed advantage of 100 mph over the P-51 that ...
T-28
from Flight Journal Podcast with Budd Davisson
So Far And Yet So Near
- Explore Howard County, MD
By Judy Colbert You might get the urge to stand ramrod straight and say "ooh rah" as you enter the National Museum of the Marine Corps and Heritage Center, ...
What colour was the first Vickers Vanguard?
from PPRuNe Forums by Amos Keeto
I am doing some research for a model of the prototype Vickers Vanguard, G-AOYW, but cannot find any COLOUR photographs anywhere!...
Formula One Times: 7th November...All Change in F1 Timetable & F1 ...
- Bleacher Report, CA
Mr Stefan Lehrmayer, director of international relations and acquisitions at the Austrian-based organiser
Red Bull Air Race
GmbH, told The Straits Times, ...
MAPS museum lands Goodyear gondola
- Akron Leader Publications, OH
By Mike D'Agruma GREEN — MAPS
Air Museum
charter member and former commercial pilot Richard With has his feet firmly planted on the ground, ...
Mission accomplished – Honorary Colonel Charley Fox honoured
from Aviation.ca News
With the presence of a Canadian Air Force Honor Guard, many distinguished Canadian Air Force personnel and a Canadian Air Force flag draped over the casket, more than 500 people bid a fond farewell to Charley Fox , DFC and...
Never again!
- Cornwall Seaway News, Canada
Flights in WW II bombers such as the
B-17
Flying Fortress, the
B-24
Liberator and the
B-25
Mitchell have made me think as the crews did when they ...
J-10 taxi and take-off at Zhuhai
from Alert 5
I quickly grabbed my PS camera yesterday and decided to make an impromptu video of the J-10 taxiing and taking off at Zhuhai.
Airshow China: Pakistan jointly exhibits JF-17 fighter with China

from Aviation & Aerospace News

PICTURES & VIDEO: HMS Illustrious arrives in London carrying a model of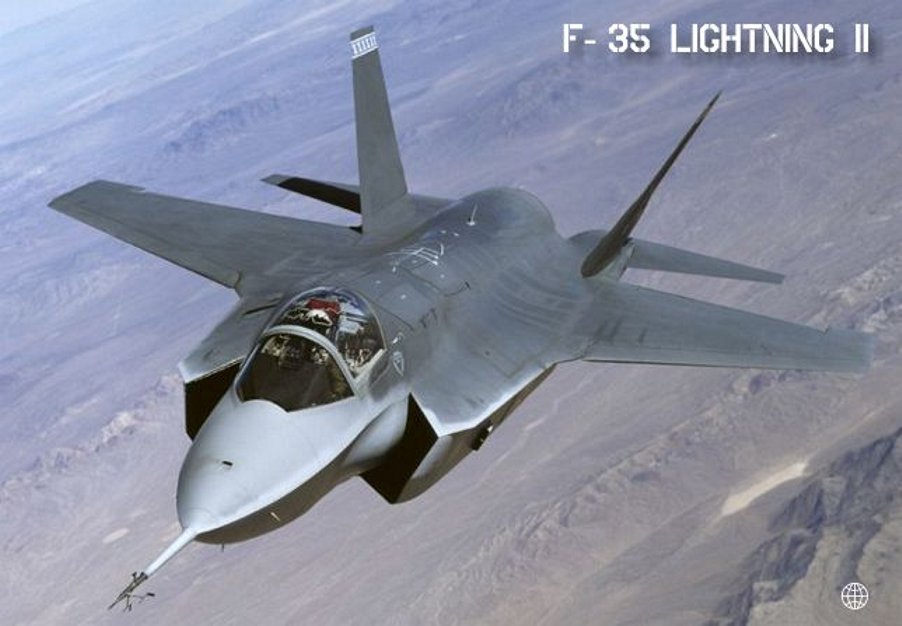 Lockheed Martin F-35...
from Aviation & Aerospace News
UK Royal Navy aircraft carrier HMS Illustrious steamed up the river Thames on Tuesday to the City of London with a full-scale model of the Lockheed Martin
F-35
Joint Strike...
DVD OF AIRSHOW THAT NEVER WAS
from Royal International Air Tattoo Newsroom News
RIAT
2008: The Show That Never Was is the title of the official DVD of this summer's Air Tattoo!
Rockets to soar on public viewing day
- Courier Mail, Australia
Queensland Rocketry Society spokesman Ari Pirrainen says crowds of 400 turn up to the launch site near Jimboomba on public viewing days. For the first time, ...
Ceremony opens new Indy airport terminal Nov. 11
- Fox 28, IN
... weeks to coincide with Veteran's Day. Indianapolis Airport Authority board president Randall Tobias said the new date was selected as a tribute to veterans.
Good News Everyone: Indianapolis gets a new Terminal
by Airline Blogger
[photos]
Indianapolis International Airport's new Midfield Airport is all set to open on Tuesday November 11th 2008 (purposely delayed 2 weeks to coincide with Veteran's day). The ceremony will be include "a 1,000 foot ribbon, dozens of speakers, bagpipes and a flyover by the Indiana National Guard's 122nd Fighter Wing". Free parking will be available at the garage. The first commercial flight will land after 8pm on Tuesday (opening day) and the departures will start Wednesday. ...
Heritage & Legacy Flights
from Fence Check
Red Bull Air Race -
photos
Photos of the Week: RAAF Flight Demonstrations
from Ares by David Hughes
Piaggio P180 Avanti II
from Flight Image of the Day by Barbara Cockburn
For the latest News @ Full Throttle and additional features visit www.IndyTransponder.com © You may also subscribe for daily automatic E-mail delivery directly to your Inbox!

Send Notices > Releases > Updates >To: IndyTransponder@gmail.com