A Proud Goodbye... from www.airshowbuzz.com
[Farewell note from Maj. Moga. Today was his last performance on the Raptor Team]
It is with a great amount of pride that the First F-22 Demo Team signs off today. We flew our final demo this afternoon at Aviation Nation at Nellis AFB, NV...

And Roger sent in these related pictures from the air show today:


Taxi up after final demo

Final Demo Water Salute

Photos from Aviation Nation
- LasVegasNow
Aviation Nation 2008
from Fence Check
Traffic flowing smoothly into VNA Air Show
- TCPalm, FL
By Jeremy Ashton (Contact) STUART — Traffic appeared to be flowing smoothly on Monterey Road on Sunday morning as spectators made their way to Witham Field ...
Admiral: air show great recruiting tool
- Florida Today, FL
They watched as Mike Goulian performed aerobatic stunts in an Extra 300SHP, a plane described as the newest premier aerobatic aircraft. ...
Get patriotic at a Veterans Day parade
- Arizona Republic, AZ
Its pride and joy is "Sentimental Journey," an authentically restored flying
B-17
. Hours are 10 am to 4 pm The museum is located at 2017 N. Greenfield Road. ...
PERTH RED BULL AIR RACE
from privatepilotnews.com
... At a good-natured press conference in Perth, both Arch and Bonhomme agreed the results in Perth would only fuel arguments through the off-season about who was really the best pilot in 2008. Arch is the World Champion with 2 wins and 61 points while Bonhomme had 4 wins and 54 points. ...
F9F Panthers
from Airwarriors by E2C Mech
Nice set of pics on the Panther during the Korean War, check out pics 2303,2304, crazy nose gun setup, looks like they swivel fwd or dwn.
http://warbirdinformationexchange.or...3327&start=630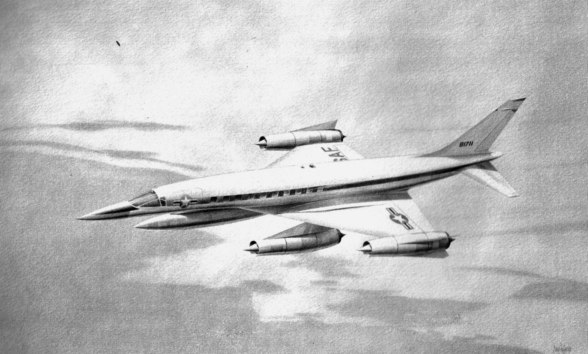 B-58 derived SSTs
from The Unwanted Blog by admin
Ah, the early 1960's. When the future looked bright, the atom was our friend, when planes were only getting faster, and when Marxist gun-grabbers were opposed, not elected President. In that climate, Convair studied several derivatives of their
B-58 "Hustler"
bomber to serve as supersonic transports, both for military and civilian roles...
G is for…
from Technorati
Greece The Greek AF Gulfstream I is one of the rarest military aircraft that I've seen at RAF Northolt. It made a brief lunchtime stopover during one Farnborough Airshow week during the late 1960s or early 70s. It can still be seen in the Greek AF museum at Dekelia. Prior to that Douglas C-47s were seen occasionally and a couple of Hercules visited in the 1970s...
Hoosier touches fill new airport terminal
- from www.wthr.com
Indianapolis - Visitors to the Indianapolis International Airport's new $1 billion terminal will find plenty of Hoosier touches in the terminal when it opens for business Tuesday. ...
Orizzonti tricolori
- 06blog.it, Italy
CAF Veterans Day Fly-In
from Fence Check
Air show at Nellis, impressive!
by Zappos_weil
At the Nellis Air Show. Mig 17
by romeoch (Romeo D)
US Air Force Strike Eagle
from Fence Check
RAAF Amberley Airshow 2008- Queensland Australia
from Fence Check
For the latest News @ Full Throttle and additional features visit www.IndyTransponder.com © You may also subscribe for daily automatic E-mail delivery directly to your Inbox!

Send Notices > Releases > Updates >To: IndyTransponder@gmail.com