Patty Wagstaff and JW "Corkey" Fornof tell stories of adventure at ... - SBWire, WI
Patty is a six-time member of the US Aerobatic Team, and has won the gold, silver and bronze medals in Olympic-level international aerobatic competition. ...

Free Air Show @ Nellis AFB on 11/8 & 11/9 featuring Thunderbirds from www.vegastripping.com
Wanted to remind everyone that this upcoming weekend will be the Aviation Nation 2008 Air Show at Nellis AFB in North Las Vegas. The show is FREE to the public and runs both Saturday and Sunday.

San Antonio AirFest 2008 Pictures and Video from Technorati
Yesterday I shared my airshow experience but neglected to post the pictures. Those of you who like watching planes will appreciate these. Those of you that don't can skip forward to the next post. So here they are for your viewing pleasure: Video of F-22 Raptor take-off Video of Blue Angels fly-by

F-16 pilots receive Mackay Trophy from Air Force Link Top Stories
Four F-16 Fighting Falcon pilots were awarded the Mackay Trophy at the National Aeronautic Association Fall Awards Banquet in the nation's capital Nov. 3.
The award honors the "most meritorious flight of the year" by an Air Force person, persons or organization.
This year's recipients were:
-- Col. Charles L. Moore
-- Lt. Col. Stephen C. Williams
-- Capt. Lawrence T. Sullivan
-- Capt. Kristopher W. Struve
The four-ship formation, flying under the call sign Panther 11, was on a mission out of Joint Base Balad, Iraq, August 12 and 13, when called upon to conduct air-to-ground strikes on 16 high-value targets in the Tora Bora region of Afghanistan. Striking entrenched locations enabled ground forces to move in safely to conduct raids on known Taliban positions.

Harold K. Finletter from Air Force Link Top Stories
Thomas Knight Finletter was the second secretary of the Air Force, serving from April 24, 1950 to Jan. 20, 1953.
Finletter was born in Philadelphia in 1893, and graduated from the University of Pennsylvania with both bachelor of arts degree in 1915 and bachelor of laws in 1920. In World War I, he served with the 312th Field Artillery advancing to the rank of captain. He was admitted to the Pennsylvania Bar in 1920 and the New York Bar in 1921. As a specialist in bankruptcy law, he became a successful partner in the New York law firm of Coudert Brothers from 1926 to 1941. He also lectured at the University of Pennsylvania Law School from 1931 to 1941... more...

David Showell - Town Talk, PA
He was a part of the 447th Medium Bombardment Group, which flew B-25 bombers in preparation for combat against Japanese forces. ...


J-10 first official outing at Airshow China
from Aviation & Aerospace News
Poor weather today did not dampen the hopes of those who traveled to Zhuhai to watch the J-10 fly. More pictures in the links.

Indian Air Force conducts sky manoeuvres at Chinese air show

- Times of India
BEIJING: The Indian tricolour flew at the opening ceremony of the 7th China International Aviation & Aerospace Exhibition at Zhuhai in south China as the

Suryakiran Aerobatic Team

of the Indian Air Force conducted air makeovers on Tuesday morning.



Zhuhai 2008 Airshow

from Airwarriors by Mumbles
This is the first public roll-out of the J-10...[video]

November 4th: day of Italian Armed Forces
- Avionews, Italy
Many other events have been scheduled for November 9th when "
Frecce Tricolori
" (Italian Acrobatic Team) will fly in Rome' skies. (Avionews)
Paul Bonhomme wins Red Bull Air Race in Australia
from RSS Feed: News
Britain's Paul Bonhomme scored a victory in the final race of the Red Bull Air Race World Series in Perth, Nov. 2, in front of a crowd of more than 200,000 spectators. Hannes Arch became the 2008 World Champion after finishing third.
Red Bull winner named
from AOPA News
With its combination of aerobatics and pylon flying, the Red Bull world series of racing is the wildest aviation event out there. See who won this year's championship.
An Hour With Pete McLeod Part II: Career, Early Ambitions, Tech ...
- Bleacher Report
Pete McLeod, the 24-year old aerobatics pilot from Canada who received his FAI super-license to fly in the Red Bull Air Race came to the University of Toronto to chat with me about a whole host ... by Sheiban Shakeri (Columnist) Pete McLeod, ...
10 days until STS-126 launch!
from How I Am Becoming An Astronaut by Damaris B. Sarria
Last week the crew was at Kennedy Space Center for their countdown rehearsal. Launch of Space Shuttle Endeavour is currently scheduled for Nov. 14 at 7:55 p.m. EST and landing is scheduled for Nov. 29 at 2:18 p.m.
I will also be preparing to travel to Houston for this mission to assist with the on-orbit imagery inspection of the Thermal Protection System ensuring the vehicle and crew will have a safe re-entry.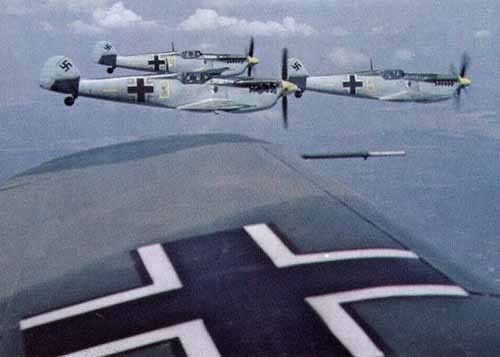 Prime Images
from Fence Check [Hawgsmoke 2008]
NAS Jacksonville Airshow
from Fence Check
Identify that BF 109
from Military Photos by Goggen
Frecce a Villafranca
from Passione Volo by daol
Meeting Announcement - November 18, 2008
from Indianapolis Aero Club by Indianapolis Aero Club
Airport Profile: Grissom ARB
from
Aviation & Aerospace News
Indianapolis International Airport Cuts Parking Rates
- Cheapflights.com, MA
"We want to encourage [passengers] to use our new garage," says Randall L. Tobias, Indianapolis Airport Authority Board President. The new airport terminal ...
For the latest
News @ Full Throttle
and additional features visit www.IndyTransponder.com © You may also subscribe for daily automatic E-mail delivery directly to your Inbox!
Send Notices > Releases > Updates >To:
IndyTransponder@gmail.com