In pictures: Paris Air Show 2013 - Gizmag · Noel McKeegan | The 50th edition of the Paris Air Show kicked off with a bang on Monday, but rather than the rumbling of huge jet engines the din came courtesy of thunderstorms and torrential rain. Thankfully the dark skies cleared quickly and despite more bursts of wet weather throughout the week, there has been plenty of blue sky to provide a backdrop for...

Video: Boeing 787 Aerobatics At The 2013 Pairs Air Show! - AirPigz | Hang on, don't get too excited here... the FAA defines 'aerobatics' in FAR 91.303 like this: Aerobatic flight is an intentional maneuver involving abrupt change in an aircraft's attitude, an abnormal attitude, or abnormal acceleration, not necessary for normal flight. By that definition, the 787's climb-out on takeoff Wednesday at the Pairs Air Show that reached about 40 degrees nose up would be defined as 'aerobatics' : ) ...

Podcast: Flying on Solar Wings - AVweb | Solar Impulse, the one-of-a-kind solar-powered airplane from Switzerland, is finishing up its flight across the U.S., with just one more short leg to go from Washington, D.C. to New York. AVweb's Mary Grady talks with pilot Andre Borschberg to learn more about this unique project.

How many will go to air show? - WDTN | DAYTON, Ohio (WDTN) - From the moment you walk through the gates of the Dayton Air Show, the impact of sequestration will be hard to miss. "When they first come in their not going to see the Wright Patt C-17 on the ground," says Air Show General Manager Brenda Kerfoot....

Warbird Weekend · General Aviation News Staff | GRANGEVILLE, Idaho – All it took was 30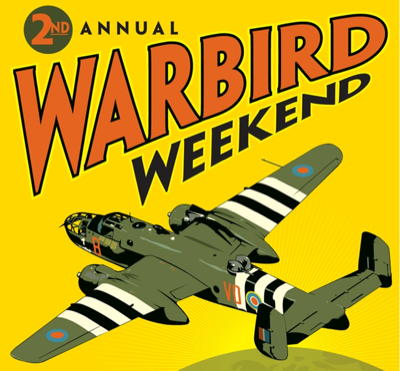 minutes to turn a sleepy rural airstrip into roaring runway of Warbirds. Scrambled together within a few months and hurriedly promoted, the Idaho County Airport's first Warbird Weekend event held July 14 last year exceeded all expectations: The region exploded with cars filling the set-aside parking area and spilling onto and along Airport Road. The main runway roared with continual traffic as small aircraft taxied on and took off with eager kids, many experiencing their first airplane flight....

Pilots will be tested during spot landing contest at Woodring - Enid News & Eagle | ENID, Okla. — Concentration, control, and finesse — that's what putting an airplane on a specific spot requires. Saturday morning, local and visiting pilots will have the chance to put those qualities to the test as Enid Woodring Regional Airport hosts a spot landing contest during the monthly airport fly-in breakfast...

Red Arrows set for Carrickfergus to mark Armed Forces Day - Belfast Newsletter | The Red Arrows will begin a day of military-themed events tomorrow in a Co Antrim town. Carrickfergus will host a day-long schedule of activities for Armed Forces Day, including performances by a Typhoon warplane, a chance to visit a Royal Navy vessel, and a parade through the town by soldiers...

National Naval Aviation Museum Celebrates its 50th Anniversary · WarbirdsUpdate | The National
Naval Aviation Museum (NNAM) of Pensacola, Florida is celebrating its 50th Anniversary this year, having first opened its doors to the public on June 8, 1963. The museum started quite small, utilizing a small white clapboard building built and last used during the expansion of NAS Pensacola that accompanied World War Two, with a few static display planes....

Aviation History: Friday's Fabulous Flyer · Karlene Petitt | The year... 1912. | The city... Palms California. | The company... Bennett Aero | The Ad... | "Young lady to learn to fly for exhibition purposes" | There were 50 applicants and the woman selected became the first aviatrix on the West Coast. In addition to the her being the first woman to fly in California, Oregon, Idaho, Washington and Canada, she also set the woman's altitude record in 1913....

Ex-Soviet Aircraft Disintegrating as Moscow's Oldest Airfield Dwindles · WarbirdsUpdate | At the former Khodynka Aerodrome, birthplace of Russian aviation, center of Soviet-era aircraft design and manufacturing, and the former location of the Russian National Aviation Museum, historic warbirds have been left to rot...

Replica of legendary Lituanica to be presented on Vilnius Aviation day - The Baltic Course | By the way, the history of the Lithuanian Aero Club, the largest aviation organisation in Lithuania, goes back to 1927, Steponas Darius being one of its founders. "This celebration, being restored to life after an 18-year-break, is held to mark the...

ICON Announces Production Funding By Glenn Pew, Contributing Editor, Video Editor | ICON Aircraft announced Thursday that it has completed a final round of equity funding that will bring its amphibious A5 aircraft through demonstrated regulatory compliance and into full scale production, but questions remain. The company did not make an announcement regarding its effort to seek an exemption from the FAA that...

Access Aviation Project: Creating new pilots - GA News | The first step in helping someone get a pilot certificate is getting that person into an airplane. That's the mission of the Aviation Access Project, an asset management company geared toward Light-Sport Aircraft (LSA). According to CEO Rick Matthews, to attract wanna-be pilots to the "culture of aviation, we have to make aviation friendlier."...

Northern Nevada youth take to the skies at Young Eagles day camp - FoxReno.com | "It's always great to see young people interested in aviation," said Reno Air Racing Foundation chairman Eric Henryl. "It makes us proud to be able to begin their education at a young age and we are excited to have them to Young Eagles this year."...

Apollo: the epic journey to the Moon - Travel for Aircraft | Apollo: the epic journey to the Moon, 1963–1972 by David West Reynolds While reading Apollo a thought would constantly be in the back of my mind, "Why was he not the writer and spokesman for NASA during the Apollo missions?" The Apollo program was the greatest exploration since voyagers first sailed to the horizon into the blue waters of the open oceans. Apollo astronauts...