US Navy s Blue Angels Slated for March 2012 Thunder Over UTAH Airshow - KCSG Television |
(St. George, UT) - Herb Gillen, spokesman for the Thunder Over UTAH airshow March 17-18, 2012 was in southern Utah this week making preparations. KCSG News caught up with Gillen at the St. George airport Warbird Museum where he talked about the premier airshow. ...

USN Blue Angels 2011 Schedule

Valley Native to Become Member of Air Force Thunderbirds - Wheeling News Register | That's the day when the son of Roger and Patty Criss of Weirton is scheduled to join the Thunderbirds at Nellis Air Force Base in Nevada. The Thunderbirds are the air demonstration squadron of the US Air Force which tours the United States and much of ...

Memorial service for Michigan wing walker Todd Green to be held Thursday - Detroit Free Press | A memorial service is scheduled for Thursday in Michigan for the wing walker who died after falling during the air show Sunday at Selfridge Air National Guard Base in Macomb County. The memorial for Todd Green of Ann Arbor ...

Indy Transponder on Flight Line Radio: Aug 24, 2011


Lyme Regis: Balloons launched in memory of Red Arrows pilot
- Bridport News | DOZENS of red balloons filled the sky as Lyme Regis remembered the tragic Red Arrows pilot who entertained crowds with a display just weeks earlier. The community came together to pay tribute to Flight Lieutenant Jon Egging, who was killed when his Hawk T1 aircraft – Red 4 – crashed on Saturday. ...
Chief's heartfelt tribute to RAF pilot Jon Egging
- Dorset Echo | Sir Christopher rose to the rank of Air Marshal – third in charge of the RAF – and was responsible for giving the Red Arrows their Public Display Authority. He added: "I met Flt Lt Egging at the Royal International Air Tattoo along with the rest of the ...
Aggressive Formation: Learning to Fly at Reno
from eaavideo.org | Ever wonder what it's like to fly fast, 50 feet off the deck with seven other planes just off your wing? Ride along as rookie race pilots fly the pylons for the first time and share the secrets, tips, and advice they've learned about racing at Reno.
Offut show to include display of stealth bomber
- Houston Chronicle | Aerial demonstration aircraft scheduled to perform include Air Force F-15E Strike Eagle jets as well as propeller-driven planes such as the T-34 and T-28 trainers. The US Army's Golden Knights parachute team will take to the sky and drop through it to ...
Air show set to take off in Pirmasens
- Stars and Stripes | PIRMASENS, Germany – Whether in flight or on display, vintage planes are a draw. Aero-Club Pirmasens will hold its annual air show this weekend, featuring old gliders, single-engine aircraft and historical planes, according to a club news release. Among the planes on display will be the popular Junkers Ju 52, a three-motor passenger plane ...
Snowbird flyover planned for Friday
- Southwest Booster | Swift Current residents should turn their eyes to the skies on Friday for a special flyover by a pair of iconic Snowbirds jets. Organizers of Lee's Greenhouse third annual Par 3 $1 million hole-in-one Charity Golf Tournament have a special treat in ...
International air show in the Ile-de-France
- Translated | Thrill seekers, make an appointment for the Airshow Ile-de-France. The space of a day, you will see a great air show and admire the technical prowess of these different patrols. ...
VE3WDM (Mike): Waterloo weekend air show
from Planet Ham | This past Sunday Julie and I were off to the Waterloo Air Show . The weather forcast was very iffy and seemed the show may be cancelled due to severe weather. The sky's were very dark most of the morning as we toured the aircraft on the tarmac but we were told it was going to clear. By the time the show started ...
Popular air show back again
- Ledbury Reporter | THE Herefordshire Model Aero Club is holding its annual display of large radio-controlled model aircraft at Much Marcle next weekend. The show is the only one of its kind in the west of England and attracts modellers, traders and enthusiasts from ...
Pilots prepare for 20th Clacton Air Show
- BBC News | The flight director of an Essex air show says pilots have been "rallying round" to fill the gap in the programme left by the Red Arrows. The display team had to pull out of this week's Clacton Air Show following the death of one of its pilots at the ...
Airshow in Derry this weekend
- New Hampshire Magazine | I remember driving along a rural highway with my dad once when I was about 11. Off in the distance we could see radio controlled airplanes, dipping and spinning. I was so happy when Dad said, "Let's go watch!" There is just something about the sight ...
Tandem Team in Chicago for the Week
from US Army Golden Knights | The Golden Knights Tandem Team set up shop in Ottawa, IL this week at Skydive Chicago. The Team will conduct anywhere from 15 to 25 tandems per day at what is arguably the nicest skydiving facility in the country. The view is spectacular! The drop zone is located next to a winding river and surrounded [...]
P-51, Eclipse set to descend on Summit
- AOPA | P-51 Mustang Tuskegee AirmenThe famed World War II fighter P-51 Mustang commands attention—from pilots and nonpilots alike—wherever it makes an entrance. This year, the Commemorative Air Force will take a restored P-51 to Hartford-Brainard Airport for AOPA Aviation Summit. It's part of the Red Tail Project, a flying tribute to the Tuskegee Airmen. ...
Air Show safety part of airport commission talk
- The City Wire | With the Fort Smith Air Show slated for Oct. 1 and 2, safety was first on everyone's mind at the August meeting of the Fort Smith Regional Airport Commission Tuesday. Executive Director John Parker noted three recent air show disasters as cause for ...
Airshow accidents don't 'curb the passion'
- AOPA Pilot | To the close-knit community of airshow performers, it's "like losing a family member" when a fatal accident occurs, said wing walker Jane Wicker. "It's painful when it happens. It makes you re-evaluate your act and look at additional ...
Spirit of flight comes to life
- The Weekly Herald | ... They are masterpieces of restoration. They are storytellers of a spurt in history when aviation moved from the bi-plane to the Space Age. And they are also testaments to the amazing things allies and enemies can do in time of war. They are the Flying Heritage Collection of Paul Allen's Warbirds, World War II-era planes and ...
Remembering aerial history
- The Star | The airfield, which now lies beneath acres of agricultural farm land, was part of Firbeck Hall, an exclusive country club which was established in 1935. The club was used by Sheffield Aero Club and then, in 1940, the land was requisitioned by the Air ...
Iowa 99s women spread their wings in Le Mars
- Le Mars Daily Sentinel | Gardinier made the flight Sunday with the Iowa 99s, which is a group of women in aviation. Modern-day Amelia Earharts landed at the Le Mars Airport Sunday. The women pilots are members of the Iowa 99s, according to state chapter chairwoman Minnetta ...
Are any of Northrop's "flying wings" from the 1940s still around?
- Air & Space Magazine | What ever happened to the YB-49 and the XB-35? ...
Museum honors project backers
- Savannah Morning News | Special to West Chatham Neighbor David Pinegar,LMI employee; Jerry McLaughlin, B-17 restoration project manager; Ron Saks, president and CEO of LMI Aerospace Corporation; and Henry Skipper, president and CEO of Mighty Eighth Air Force Museum. ...
Nine year old wows Vietnam Veterans with Huey memorabilia
- Flightglobal | A nine-year-old has fascinated US war veterans and the public with his homemade website of the Bell UH-1 Iroquois nicknamed the Huey Helicopter. Kevin Dutton's fascination began after a helicopter landed in his school four years ago. Kevin began collecting its memorabilia and created the website as a school project which has ...
The National Airline History Museum
from www.siouxcityjournal.com | KANSAS CITY -- It was back in 1986 when a group of Kansas City aviation history buffs decided to take on the massive project of finding and restoring an airliner to like new condition. But it wasn't just any airliner they wanted to restore. They wanted an historic icon of the airline industry. They wanted a Lockheed Super G Constellation. The original Constellation or "Connie" as it's affectionately known was developed in 1939 by ...
Aviation Camp For Adults
from AVweb Top News | The Florida Air Museum, at the Sun 'n Fun campus in Lakeland, Fla., is offering a weekend aviation experience to introduce new pilots to their first flight in the left seat. The program, called Destination Aviation Seminar, is designed for adults, and aims to ...
Elon Musk to Speak about the Future of Human Spaceflight at the National Press Club
from PR Newswire: Aerospace/Defense | Inventor, entrepreneur, and founder of SpaceX discusses vision for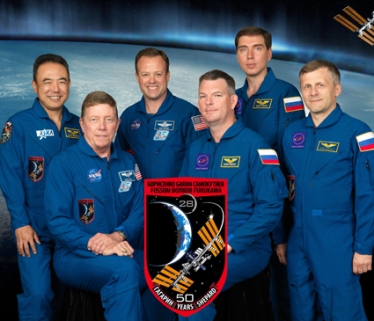 commercial space transport and travel, Sept. 2 WASHINGTON, Aug. 24, 2011 /PRNewswire-USNewswire/ -- Elon Musk, CEO/CTO of Space Exploration Technologies (SpaceX), will discuss the future of human spaceflight in advance of...
Russian ISS Supply Vehicle Lost After Launch
from Alabama Aviator - Aviation News | -Mission Control Moscow reported that communication with the Progress 44 cargo craft was lost 5 minutes, 20 seconds after its launch at 9 a.m. EDT today according to NASA. Preliminary data from the Russian Federal Space Agency indicate there was a problem with the propulsion system, and that the vehicle did not reach its desired orbit. International Space Station Expedition 28 has a crew of six including two American astronauts. ...