ONLINE ADVANCE PURCHASE TICKETING NOW OPEN FOR EAA AIRVENTURE 2012 | Advance purchase admission tickets and camping are now available for the 60th annual edition of EAA AirVenture Oshkosh, providing greater convenience for those travelling to "The World's Greatest Aviation Celebration." The week-long 2012 event will be held July 23-29 at Wittman Regional Airport in Oshkosh. Advance admission ticketing is made possible through support from Jeppesen. Both EAA members and non-members can purchase tickets in advance via...

Something Much Louder and Faster than a Sleigh with Reindeer will Thunder Over the Skies of Sacramento in 2012 | Faster than a speeding bullet, more powerful than locomotives, able to soar beyond our airspace in mere seconds -- the superheroes of the United States Air Force Thunderbirds Jet Demonstration Team will thunder into Sacramento headlining the 2012 California Capital Airshow (CCA). Airshow organizers announced today that the Thunderbirds along with an exciting array of thrilling jets, world-renowned aerobatic performers, and historic aircraft will captivate the crowds and inspire both young and old to dream big this September 8-9 at Mather Airport. "The Thunderbirds are more than just the colorful Lockheed Martin F-16 Fighting...

LIMA 2013 to be held in March, not December - The Sun Daily | They will have more money to spend earlier in the year," he Ahmad Zahid also said Malaysia's first professional aerobatics team, Krisakti, launched by Prime Minister Datuk Seri Najib Abdul Razak on Tuesday here, has received requests for eight ...

The Voyager: Twenty-five years after the record flight from EAA - The Experimental Aircraft Association | Friday, December 23, marks the 25th anniversary of the Voyager's landing at Edwards Air Force Base to complete the "last first in aviation" - the first nonstop flight around the world without refueling.

Miss the B-17 on Pawn Stars? See it Online! from EAA - The Experimental Aircraft Association
If you missed seeing EAA's B-17 on Monday's (December 19) episode of the History Channel's hit
show Pawn Stars, you haven't lost out completely; the show is available online through the Pawn Stars website for viewing at your convenience.

Walking In The Air: Jokke Sommer's 360° Video - Redbull.com | As if shooting through the sky in nothing more than a flying squirrel suit wasn't impressive enough, wingsuit ace Jokke Sommer has started filming his superhuman flights with a 360° camera...

England: Duxford 3 1 - 360 cities | This is a view taken inside the American Airforce Building in The Imperial War Museum Duxford. The building was....

CIA Pilot BrigGen Dennis Sullivan enshrined in Wisconsin Aviation Hall of Fame by TD Barnes,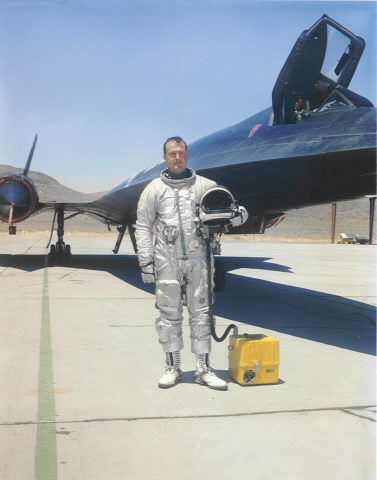 President Roadrunners Internationale | ...General Sullivan holds the distinction of flying the only Blackbird surveillance, CIA A-12 or Air Force SR-71, to be hit by an enemy missile. During a flight on 30 October 1967, CIA pilot Dennis Sullivan detected radar tracking on his first pass over North Vietnam. Two sites prepared to launch missiles but neither did. During the second pass at least six missiles were fired at the OXCART, each confirmed by missile vapor trails on mission photography. Sullivan saw these vapor trails and...

Early Boeing B-17 Raids I from War and Game by Mitch Williamson | Early in 1943, the Boeing B-17E began to be replaced by the B-17F. In February 1942, just as Sir Arthur Harris took over Bomber Command, the advance wave of what would become a flood of hundreds of thousands of officers and airmen arrived in England from the United States. The Americans had arrived. That [...]

Helicopter Maritime Strike Squadron HSM-41 " Seahawks" from Military Photos by HadesssLoakoon | Helicopter Maritime Strike Squadron 41 (HSM 41) is the Navy's Fleet Replacement Squadron dedicated to training new MH-60R pilots and aircrew. When commissioned on January 21, 1983, as Helicopter Anti-Submarine Light 41 (HSL-41) it was the Navy's first Light Airborne Multi-Purpose System (LAMPS) MK III squadron and flew the Sikorsky SH-60B helicopter. HSL-41 trained pilots and aircrew for the west coast HSL squadrons in San Diego, Hawaii, and Japan....

Pilots for Kids from Flight To Success by Karlene Petitt | Pilots for kids is a group of pilots that
visit the children who are the hospital during the holiday months. Today we made some little bodies smile, and I recruited a couple future pilots, too. "This is where the picture of a cute little girl, holding her cockpit panel poster with her ladybug pillow pet. But I was just notified I cannot post it unless I had written permission. Her mother had said it was alright, but I didn't know the written rule part. She was a doll. Next time I'll know better."...