Air show takes to the skies Saturday

- San Antonio Express | The US Navy Blue Angels highlight this weekend's Randolph Air Force Base Air Show, which runs Saturday and Sunday. Gates will be open from 9 am to 5 pm each day, with various air demonstrations and aircraft displays for the public to enjoy. ...



P-51C Mustang and Traveling Exhibit Honoring Tuskegee Airmen To Appear At Randolph AFB Air Show

| South St., Paul, MN (October 24, 2011) The free 2011 Randolph Air Force Base Air Show in San Antonio, Texas on October 29-30, 2011 will feature many amazing American aircraft ranging from the modern era back to WWII war birds. As fun and exciting as it will be to see them in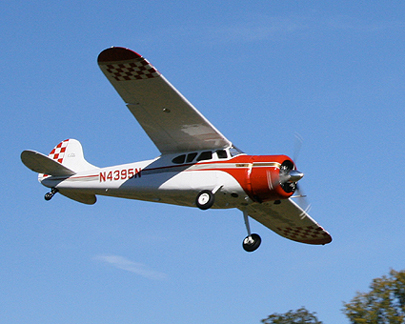 action, one American airplane - a rare P-51C Mustang - will stand out from the others for two reasons: it has a bright red tail and...

Hog Jowl Fly In - Center of the Universe

from Alabama Aviator - Aviation News | Golden foliage and cool, crisp mountain air beckoned aviators to Cloudland, Georgia, when "Pigs Fly". The 4th Annual Center of the Universe Fly In held, October 20-22 has ended and Dave Ramsey says, "It gets better each year." He has attended each event...



October 25, 2011 A Fly-In Weekend part 2

by Linda Street-Ely | The U.S. National aerobatic competition had just wrapped up its week-long activities north of Dallas on a recent Saturday and three-time U.S. National Aerobatic Champion Debby Rihn-Harvey would make Critters Lodge her weekend stopover on her way home to LaPorte. While Debby treated the Lodge guests to an impromptu show in her high performance CAP 232 named "Hurricane," we were at another fly-in 50 miles away. This was part of our anniversary weekend and we had put two fly-ins on our agenda...


October 31: Governor's Banquet to Benefit Reno Air Race Victims

| NEVADA DAY
GOVERNOR'S BANQUET | To benefit the Carson City IHOP and Reno Air Races victims!...



The Wings of Freedom Tour Announce Unique Display in Savannah

- Savannah Tribune | Participating in the Collings Foundation's WINGS OF FREEDOM TOUR, the Boeing B-17 Flying Fortress "Nine O Nine" WWII Heavy Bomber, Consolidated B-24 Liberator "Witchcraft" WWII Heavy Bomber and P-51 Mustang, will fly into Savannah/Hilton Head ...



First female Snowbird at warplane museum

- Hamilton Spectator | She'll be at a dessert date from 7 to 9:30 pm Nov. 4 to talk about her experiences as a pilot in an event hosted by the Upper Canada Chapter of Women in Aviation International. Tickets are $15. For more info, visit cwia.ca/toronto.htm.

Square Tailed Stearman Reflection

from Antique Airfield News | Addison Pemberton of Spokane, WA, sent this photo and news: This is a great shot George Perks took of me and Larry Tobin last
weekend. Larry's C3B is up and happy again. In July Larry's C3B suffered a landing drag tube failure due to an original fitting that was poorly repaired years ago. This is also the airplane that wrapped itself around a tree in 2008 in the Columbia Gorge...



Memphis loses storied plane, dedicates memorial

- Auction Central News | (AP) – War veteran Bill Jamison fought back tears during the Sunday dedication of a memorial honoring the Memphis Belle, the storied B-17 bomber that flew 25 crucial missions over German-occupied Europe in World War II. Jamison and about 80 other ...



Duck Duck Duck — three Grumman J2F Ducks

from Travel for Aircraft | Duck Duck Duck — three Grummann J2F Ducks. The Duck from the 1930 is an evolution of the Loening OL from the 1920s. Grover Loening designed a floatplane where the main float faired into the fuselage which the Grumman Corporation bought the rights to the design when Loening ceased business in 1933. Grumman's result was the JF Duck which was quickly supplanted by the J2F Duck...



Next best thing to being in WWII

- Liberal Southwest Daily Times | Leader & Times Publisher Earl Watt sits in the nose gunner chair of the B-17 now in Liberal. L&T photo/Larry Phillips By EARL WATT When the motor choked and sputtered and spun to life, I looked beyond the machine gun in front of me out the window that ...



Historic ride

- Liberal Southwest Daily Times | This is the front of a B-17 bomber that sat at Liberal airport Monday – the "Aluminum Overcast," a B-17 Flying Fortress. By LARRY PHILLIPS Once settled into the canvass seats along the fuselage and trying to outwit seat buckles that were 66 years old,...



94-year-old veteran experiences B-17 ride for 1st time

- Liberal Southwest Daily Times | "I never ever flew in a B-17, Garten said. "I was a glider pilot." Garten flew gliders into Burma and then worked with others scratching out and maintaining landing strips for B-17s and other aircraft. He spent a year in
Burma and also fought in...



BombShells 2012 Calendar is out

from Warbird Central



Today in Aviation History – October 26

from Calgary Recreational and Ultralight Flying Club



JP Aerospace Tandem airship sets altitude record

from RLV and Space Transport News | ...On Saturday Morning October 22, 2011, The Tandem airship was launched from Nevada's Black Rock desert. Tandem is an unmanned twin balloon airship. The two balloons are separated by a thirty foot long carbon fiber truss. Two electric motors each spin a six foot long propeller. The propellers are specifically designed to work in the thin atmosphere twenty miles up. The airship weighed eighty pounds, twenty pound of which was the balloons...



Virgin Galactic Space Tourists to Get James Bond-style Flight Suits

from SPACE.com | Spaceflyers on SpaceShipTwo could resemble 007 more than NASA astronauts.