Heavy Metal Jet Team Announces Name Change to Black Diamond Jet Team - Retains Pilots, Crew and Sponsor United Bank Card | Growing Team Recently Acquired Seventh Military Jet | for Dynamic Airshow Displays | Two Exciting Florida Shows Remaining for the 2011 Season | Lakeland, FL (10/19/2011) - Heavy Metal Jet Team, the six-ship aerobatic civilian-owned jet team sponsored by United Bank Card, Inc. (UBC), announced today an immediate name change for the team to Black Diamond Jet Team. The change reflects the continual growth of the team and desire to take it into new and bigger directions. The pilots, support staff, and sponsor for the team remain unchanged...

Pictures from Copperstate Fly-in from VAF Forums by gib

B-17 by Cell Phone from The Unwanted Blog | I have a Nikon D5000 camera. I also have a 2006-vintage cell phone with a built in camera. Oddly, the cell phone camera doesn't get much use. Still, on the recent B-17 flight I took some cell phone photos, just to send them to someone while flying around (and, yes, the cell phone worked while in flight).

Air show wows Beirut - The Daily Star | BEIRUT: Seven jets took to the sky over Beirut Saturday afternoon for a synchronized air show. The pilots, the jet team of Swiss watch manufacturers Breitling, performed 25 minutes of maneuvers above Beirut's Rafik Hariri International Airport, ...


Smoke Squadron is presented on Copacabana Beach and the Day of Musala Aviator
- Cavok | Tomorrow (23/10) is the Day of the Aviator. To celebrate the date, Smoke Squadron has prepared two special presentations in the city of Rio de Janeiro. The T-27 Tucano aircraft of the squadron will perform at 11am on Copacabana Beach, close to the Copacabana Palace, and 16h, the Aerospace Museum (Musala), Afonsos Air Base in Diodorus...
Red Checkers to perform for RWC final
- Newstalk ZB | The Air Force's elite flying team the Red Checkers will perform an aerobatic display over Auckland Harbour today in support of the All Blacks. They'll take to skies near the official Fan Zone on Queens Wharf at 6pm. The team will showcase the flying ...
Saving lives in memory of Red Arrows pilot Jon
- Rutland and Stamford Mercury | A LIFE-SAVING piece of equipment in a village has been dedicated in memory of a Red Arrows pilot. The new defibrillator, which has been installed in the disused phone box in High Street, Morcott, was the brainchild of villager Gina Hacker. ...
Skagit Aero's Blog: Vintage Aircraft Weekend At Paine Field
from Antique Airfield News | A few months back we got a call from John Sessions asking if we wanted a P-51 and Spitfire flyby at our fly-in here in Concrete. Of course we said yes, and we have stayed in touch and talked about working together more to help promote vintage aviation around the area. Over Labor Day weekend we were honored to be asked to bring some of our airplanes down to Sessions' Historic Flight Foundation for the...
Most consecutive formation loops: The Blades sets world record (Video)
- World Records Academy | LONDON, UK -- The Blades Aerobatic Team, a civilian aerobatic team made up of former Red Arrows pilots, carried 26 consecutive loops - setting the new world record for the Most consecutive formation loops, according to World Records Academy ...
Cherry Point's new HQ dedicated to famed aviator
- New Bern Sun Journal | Schilt earned his wings as an aviator in 1919. In 1928 he earned the Congressional Medal of Honor for heroism in Quilali, Nicaragua for evacuating 18 Marine casualties from the besieged town. Schilt made 10 flights, landing
on the town's main street,...
Plaque honour for Llanelli Battle of Britain pilot
from History News Network | A college in Carmarthenshire is to honour an RAF pilot who was killed in the Battle of Britain. Historians say Reg Isaac from Llanelli selflessly flew his Spitfire into a German ambush on 5 August,1940 to save his comrades, knowing he would die...
Schneider Trophy History
from PPRuNe Forums by Corsairoz | Please forgive the small promotional piece (if this breaks any rules, I apologise and mods please remove). A unique 'returning home' will be occuring this month at Calshot in the UK, with help from a Lottery Grant. Entry is free. She's coming home... the Supermarine S6 - a wonderful piece of south coast aviation history that is synonymous with Calshot...
Annual plane pull tough competition
- Cumberland Courier Newspapers | HERCULEAN strength was on display at the Royal Australian Air Force base at Richmond on the weekend, as hundreds compete in the annual 2011 Plane Pull. The challenge for charity saw defence and emergency service personnel haul a 47-tonne Hercules ...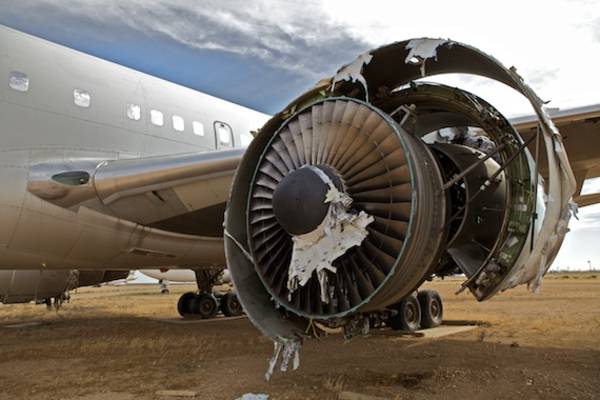 Airplane graveyard
from Boing Boing by Cory Doctorow | Ransom Riggs's photo-essay on the airplane graveyard in the Mojave Desert features astounding imagery of ancient, rotting aviation hardware bleaching its bones in the desert sun...