Ohio Air News 253 - Charles Johnson | Brantford, Ontario Air Show, Fayette County Fly-In & Urbana B-17, MERFI

Remains Of WWII Airmen Identified - Aero-News Network | Had Been The Crew Of An A-20G Havoc Bonber In 1944 | The Department of Defense POW/Missing Personnel Office (DPMO) recently announced that two U.S. servicemen, missing in action from World War II, have been identified and are being returned to their families for burial with full military honors...

In the Air With the CAF Houston Wing's Lockheed C-60 Lodestar By Warbirds News | ... The
outbreak of World War II saw many civilian Lodestars pressed into military service, used as fast personnel and light transport planes, and depending upon the engines and interior configuration these transports were given C-56, C-57, C-59 and C-60 designations. Later models built expressly for military service were designated by the US Army Air Force as the C-60A and US Navy as the R5O. Lodestars were also...

Rare Venezuelan Air Force's Chinese tactical cargo plane makes an appearance in Malta - The Aviationist | On Sept. 17, a quite rare visitor made an appearance at Malta International Airport: a Venezuelan Air Force Shaanxi Y-8F-200. Wearing new special markings on tail promoting the "Bolivarian Alliance for the People of Our Americas" (ALBA) the Y-8F (with radio callsign FAV0102) is one of the eight such plane purchased by Caracas in 2012....

Yokota's Tony — 飛燕 (Hein) - Travel for Aircraft | Hein (飛燕) means "Flying Swallow" in Japanese and this aircraft was every bit of its namesake being quick and maneuverable — so quick in fact that Allied aircraft of the day (P-40 and F4F fighters) could no longer rely on diving to escape unfavorable encounters. The Kawasaki Ki-61 Hein (Allied reporting name "Tony") was built tough — unlike previous Japanese design philosophy — with a triple spar wing and an engine which was part of the weight bearing structure....

Stalking world's biggest planes makes for photos that say 'wow' - CNN | (CNN) -- The big stuff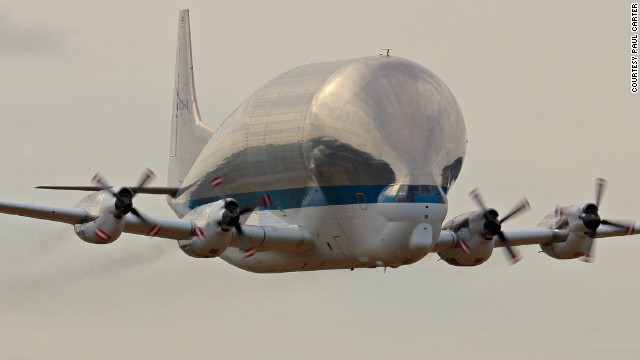 moves us. And for many folks who appreciate the world's biggest airplanes -- that statement is true both figuratively and literally. For 23 years at Dover Air Force Base in Delaware, aircraft mechanic John Taylor left his sweat and elbow grease on dozens of C-5 Galaxies -- one of the largest military aircraft on Earth....

Company hopes new jet will save the Air Force a bundle - CNN | (CNN) -- Could the U.S. Air Force's newest warplane be something the service didn't even ask for? That's the hope of a joint venture between Textron, the makers of Cessna airplanes and E-Z Go golf carts, and AirLand Enterprises, a small company formed by former defense and aerospace executives hoping to market a low-cost aircraft to the U.S. military....

Flexjet Celebrates Learjet's 50th Anniversary With 'Legends Redefined' U.S. Tour - Aero-News Network | Will Display Lear 85 In Six U.S. Cities | In celebration of Learjet's 50th anniversary, Flexjet on Tuesday launched "Legends Redefined," a six-city U.S. tour offering guests the opportunity to experience firsthand the Learjet 85 model...

Wyle Assists High School Students During Rocket Launch At Black Rock, Nevada - Aero-News Network | Annual Rocket Safari Looks To Develop Next Generation Of Space Explorers | In a remote part of a northern Nevada desert known more where adults act like children, it is now time for children to act like adults. A small group of high school students from the San Francisco Bay area this week are joining industry experts, university students and educators to get hands-on advanced rocket operations and space exploration experience in the Black Rock Desert, where the annual Burning Man festival took place several weeks ago....