Blues aim to fly in November - Pensacola News Journal | The emerging possibility that the Blue Angels might fly at the proposed Wings Over Pensacola Air Show Festival during Veterans Day weekend was welcomed by the event's manager Tuesday, but he hopes they won't be doing a cameo appearance.A spokeswoman for the Blues said they might be allowed limited participation in theair show events planned for Nov. 8-11....

First day of MAKS airshow: "It is truly impressive" - VoR correspondents - The Voice of Russia | One of the world's largest airshows, MAKS-2013, kicks off in the town of Zhukovsky outside Moscow on Tuesday. A record number of companies are taking part in the event which marks its 20th anniversary this year. A whole array of hefty deals is expected...

Photos: Air Show MAKS 2013 | English Russia

Marion Airport Fly/In Cruise/In Moving Forward August 31 - PR Web (press release) | Marion, Indiana (PRWEB) August 27, 2013 | The Marion Municipal recently announced they will hold the 23rd annual Fly/In Cruise/In on Saturday, August 31. Admission and parking for this event will remain free to the public. The event, a community tradition for more than two decades, features a number of air and motor vehicles. The Tri-Motor Ford 5-AT will offer rides from 9 a.m. to 5 p.m. on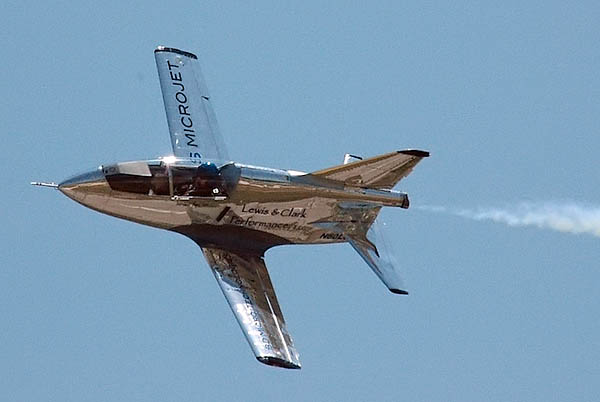 Saturday with the purchase of a ticket. Food tickets for the all-you-can-eat pancake breakfast are also available for purchase, and all proceeds from those sales will benefit the Marion High School Band....

Official Website - Marion Fly-in/Cruise-in

Lehigh Valley Airshow much appreciated - Allentown Morning Call | Saturday and Sunday's Sands Lehigh Valley International Airport Airshow provided an opportunity for all of the Lehigh Valley to stop what we were doing and fly with the eagles. With eyes skyward, we soared with the pilots as they amazed us with their heart-stopping, mind-boggling skills...

Brantford Airshow promises to be a wild ride - Paris Star | It's back. After a two-year break, the Rotary Club of Brantford Charity Airshow is ready and set to get underway Wednesday shortly after 1 p.m. "We have an outstanding lineup this year," air show director Melissa Minshall said Tuesday afternoon, as some of the various aircraft and pilots performing in this year's show arrived at the Brantford Airport. "The excitement has been building since we put the fence line up on Monday. Today has been a busy arrivals day."... The show features a number of performers from the Canadian Forces, such as the Skyhawks Military Parachute Team, the Royal Canadian Air Force CF-18 demonstration team and the renowned RCAF Snowbirds....

Additions planned for weekend's Fly-In show - Register Pajaronian | Fast forward a year and the Watsonville Fly-In & Airshow is about to "test drive" some of those new ideas championed by the new director, including a Dollar Night drive-in movie on Friday, DJ music to accompany the air show performers on Saturday and...

Open house and fly-in Sept. 7 - The Sheridan Press | SHERIDAN — The Sheridan Pilots' Association is hosting an open house and fly-in at Sheridan County Airport on Sept. 7 from 8 a.m. to 4 p.m.. Pilots and aircraft from throughout the region will participate in the fly-in. Pilots will be at the open...

Air show set for Sept. 7-8 in Sidney - Sidney Herald Leader | The Wings of Freedom air show will take place on Sept. 7 and 8 at the Sidney-Richland Airport. It has been well over a year of planning by the air show committee, which consists of about 10 members. The last air show in Sidney took place four years ago and approximately 6,000 people attended....

L-Bird Fly-In Convention set Sept. 12-14 - Keokuk Gate City Daily | Some planes also have seen combat duty. The public is invited to the pancake breakfast sponsored by the Tri State Aviation Club from 7 to 10 a.m. Saturday, Sept. 14. Tickets are $5 and include pancakes, sausage, applesauce and milk or juice and coffee.

Zenith Open Hangar Day and Fly-In Sept. 21 · General Aviation News Staff | MEXICO, Mo. — Zenith Aircraft will host its 22nd Annual Open Hangar Day and Fly-In Sept. 21. The event, which typically draws hundreds of people, is staged for the benefit of Zenith builders, owners and enthusiasts....

Polson Fly-in aims to spur interest in aviation - Daily Inter Lake | For the last 15 years, members of the Experimental Aircraft Association's Chapter 1122 have been encouraging people of all ages to discover the joys of flight at the annual Polson Fly-In. Aviation enthusiasts will want to mark Oct. 12 on their calendars; that's the date of this year's fly-in...

No Temporary Tower at Copperstate Fly-In - Flying Magazine | The FAA's insistence on charging airshows for ATC services has caused the organizers at the Copperstate Fly-In, set to take place October 24-26 in Casa Grande, Arizona, to make a tough decision. The airplanes flying in to the show will have to fend for ...

Annual airport fly-in success - El Dorado Times | The yearly fly-in at the El Dorado Captain Jack Thomas Memorial Airport drew a crowd of children, parents and grandparents Saturday morning.

Two days to the Bournemouth Air Festival: here's what's on when - Bournemouth Echo | It's just two days to the start of the Bournemouth Air Festival, and if you're trying to work out what day is best to come, here's a run down of which planes are appearing on which days. Timings for each day will be available at bournemouthecho.co.uk ...

Nine reasons why we love the Red Arrows - This Is South Devon | THE RAF Red Arrows swoop over Torquay at 6pm tonight, and thousands of locals and holidaymakers will throng every vantage point for miles around to see the show...

Oshkosh EAA AirVenture – Why it's So Much More Than an "Air Show" - Airline Reporter | A rural middle-America town is transformed each year from small and sleepy to an #AvGeek mecca. That small town is Oshkosh, Wisconsin, the home of the Experimental Aircraft Association (EAA). Each year the EAA holds their annual "fly-in" called ...

Grandmother Relives Her First Tri-Motor Flight 80 Years Later
- EAA - The Experimental Aircraft Association | August 27, 2013 - EAA lifetime member Eric Whyte seized the opportunity last weekend to give his grandmother a chance to step back in time and relive her first airplane ride as EAA's Ford Tri-Motor made a tour stop at the Wings Over Waukesha Air Show in Wisconsin...
B-17 And Former Airman Fly Again - Military.com
| Bob Heller knows his bombers. On 59 missions during World War II, Heller took and delivered fire over Italy, France, and Germany as a radio gunner on a B-26, the twin-engine planes that hit precision targets across the continent. But he doesn't know the B-17 Flying Fortress...
Plane loopy! 100 years of daredevil aerobatics
- Mirror.co.uk | Despite the doubts of his peers,
Russian pilot Pytor Nesterov performed the feat, on 9 September 1913 (27 August by the calendar then used in Russia). He flew a loop in a Nieuport IV monoplane with a 70 hp Gnome engine over Syretzk aerodrome near Kiev...
B-17 bomber's aerial view of Wings Over Waukesha: Slideshow
- The Business Journal of Milwaukee |The Wings Over Waukesha Air Show drew air enthusiasts of all ages this past weekend to check out the aircraft. Business Journal photographer Scott Paulus got the opportunity to tag along on a B-17 bomber. Check out the attached slideshow to see photos ...
Presumed dead since 1927, story of Flint's own Mildred Doran retold in new book - MLive.com
|
Mildred Doran is shown in this submitted photo, wearing her classic aviator uniform. Doran and a crew disappeared during an airplane race to Hawaii in 1927, a story retold in a new book...
Boeing Demonstrates Advanced Super Hornet for International Media in St. Louis
- The Aero Experience | The Boeing Company's Defense, Space and Security Division hosted a presentation of its Advanced Super Hornet (previously nicknamed Ultra Hornet in the media) today for members of the international aerospace media at its St. Louis Headquarters near Lambert-St. Louis International Airport. The Aero Experience contributors Carmelo Turdo and Mark Nankivil participated in the day's activities, along with media representatives from Aviation Week, Aviation International News, Flight Global, Jane's and Canadian Skies, among others...
New contract awarded for Naval Air Museum - Bay Net
| Almost a year ago a large crowd was all smiles as ground was broken for the new Patuxent River Naval Air Museum. Many dignitaries were on hand as Casey Stinger, president of the company building the museum, Broughton Construction, promised to bring it in "on time and on budget." Well it didn't work out that way....
Mayors across Arkansas declare August General Aviation Appreciation Month
· General Aviation News Staff | Mayor Bob McCaslin of Bentonville, Ark., Mayor Stewart Nelson of Morrilton, Ark., and Mayor Rick Elumbaugh of Batesville, Ark., have joined Arkansas Governor Mike Beebe in declaring August "General Aviation Appreciation Month" in each of their cities. Across the state of Arkansas, general aviation supports 5,400 jobs and contributes nearly $500 million to the state's economy each year.
Innovative Aviation Designer Burt Rutan
- Airplanes Channel | Visitors to the
National Air and Space Museum
in Washington, D.C., can view the record-setting aircraft that pilots Dick Rutan and Jeana Yeager flew nonstop around the world in nine days in December 1986. The Rutan Model 76 Voyager Took off from the runway at Edwards Air Force Base on December 14 and landed back at the base 9 days, 3 minutes and 44 seconds later, having covered a distance of 40,212 km as certified by the FAI – Fédération Aéronautique Internationale. The Rutan Voyager was designed by Dick Rutan's brother Burt, a visionary aerospace engineer who has created more than 360 original concepts for aircraft, with 45 of his designs taking flight, some with commercial success, and others as record breakers or research craft....
Deadstick Dawn
- Flight To Success |Sharon Menear | ''How My Pilot Career Ended and My Author Career Began" |"I was the sort of person who enjoyed high-adrenaline sports and high-speed cars, motorcycles, boats, and airplanes. All those rushes of adrenaline may have caused the rare eye disease I developed, Central Serous Retinopathy (CSR). The exciting activities and stress caused eye damage and advanced the disease....
Welcome to The Photo Issue
· General Aviation News Staff | Airplanes are among the most photogenic beings on — or above — earth. Have you taken a picture you are particularly proud of? Would you like to share it with our 92,000 monthly print readers? If so, send it to
Janice Wood
with image details by Oct. 14.