A world tour of aerobatic - AeroBuzz.fr | Of course all the major military formations are present with
a prominent place for the Patrouille de France. Few civilian patrols supplement the overview: Breitling Jet Team (L-39), Edge (Fouga Magister...

Neuvo Tango To Attend from Mojave Experimental Fly-In
Scaled Composites will have reps at the event from Mojave Experimental Fly-In

The Society of Air Racing Historians 29th Annual Conference - The Society of Air Racing Historians is holding its 29th Annual Conference which features a visit to the recently renovated Crawford Auto-Aviation Museum followed by air racing presentations, dinner and key note speakers, John and Mary Ann Jannazo who will discuss the
life of their uncle Tony Jannazo, a local pilot, and his fatal crash (on his brother's wedding day) in the 1947 Thompson race held in Cleveland. The Conference will be held April 27, 2013, starting at 10 AM - 9 PM at the Holiday Inn Cleveland Airport W. 150th St., Cleveland, OH.

e-Golden Pylons, their newsletter. I didn't find a way to link to it off their website, so we saved it and shared here.
Celebrating the 75th anniversary of 'Wrongway' Corrigan
from General Aviation News by General Aviation News Staff | Now on
YouTube
is a song by the Irish band, the Corrigan Brothers, celebrating the 75th anniversary of Douglas "Wrongway" Corrigan's flight from Floyd Bennett Field, New York, to Baldonnel Aerodrome in Ireland on July 18, 1938, making history with his 28 hour and 13 minute flight.
Whitehead "First Flight" Claims Stir Critical Backlash
from AVwebFlash Current Issue | Critics that include the National Aviation Heritage Alliance (NAHA) and a senior curator for the Smithsonian Institution have refuted claims made this month and supported by Jane's All the World's Aircraft that Gustav Whitehead piloted a powered aircraft years before the Wright Brothers. The claim, which specifically stated that Whitehead first flew his original powered monoplane by at least 1901, was recently promoted by Australian aviation historian John Brown. Brown's evidence...
Mighty Eighth museum changes name to reflect national mission
- Savannah Morning News | "This is an announcement that I believe signifies really a new era in our museum," Skipper told a group of museum supporters gathered in front of the iconic B-17 Flying Fortress that serves as the centerpiece of the museum's Combat Gallery. "The Mighty ...
Jensen Back At EAA
from AVwebFlash Current Issue | As we told you Monday the popular head of EAA's homebuilder section Chad Jensen was dismissed from that position but EAA was still hopeful of finding a place for him in the organization. That apparently happened and Jensen is now Homebuilt Technical Specialist through EAA's Member Services team. Read Jensen's post on the Van's Airforce Forum site here.
Ohio Air News 223
- Charles Johnson | Includes a great tribute to MAJ. Thomas C. "Tom" Griffin - Doolittle Raider.
The first man to set foot in France on D-Day . . .
from Bayou Renaissance Man by Peter | ...Jim Wallwork, who has died aged 93, was the pilot of the first glider to land in the coup-de-main on the bridges across the river Orne and the Caen Canal; catapulted through the Perspex canopy on touching down, he was able to claim to be the first Allied soldier to set foot on French soil during the D-Day landings....
Fokker G-1 cruiser yacht - Part 2
from Let Let Let - Warplanes by Nico | When the Fokker G-1 book Part 1 was introduced in August 2011 work on the second part on its operational career was progressing well and the second part was expected to be published after a year.
New images of the weird, futuristic "Project Zero" All-Electric Tilt Rotor unmanned aircraft released
from David Cenciotti's weblog | The revolutionary AgustaWestland "Project Zero" all-electric tilt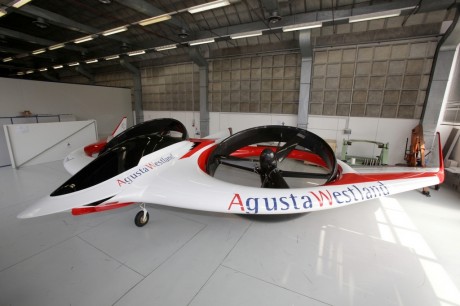 rotor technology demonstrator, designed, built and tested in twelve months, was officially unveiled on Mar. 4, 2013, just prior to the Heli-Expo 2013 in Las Vegas, USA....
Charles AA Dellschau Dreams of Flying: The Amazing Story of an Airship Club ...
- The Atlantic | They called themselves the Sonora Aero Club and, over time, they counted some 60 members, possibly many more. Their ranks included great characters, such as Peter Mennis, inventor of the Club's secret "Lifting Fluid," later described as "a rough Man ...
The 11-year itch…scratched
from General Aviation News by Ben Sclair | ...Suffice it to say, she was ready in flash and was excited to get in the air. The picture above says it all....
Surf, Sand and [Plane]Spotting: Where "Low Flying Aircraft" Takes on a More Urgent Meaning
from Airplanista Aviation Blog by Dan Pimentel | There are only a tiny handful of places in our aviation world that are "must see" locations for any licensed pilot or aviation enthusiast. ... But one not-so-obvious stop that we in the aviation family must check out is a fairly non-descript sliver of sand under the approach end of Princess Juliana International Airport's runway 10 on the island of St. Maarten. It is Maho Beach, and all that separates it from the TDZ is a tiny two-lane road and a chain link fence....
Voyager-1 Still on 'the magnetic highway'
from Spaceports | "The Voyager team is aware of
reports today
that NASA's Voyager 1 has left the solar system," said Edward Stone, Voyager project scientist based at the California Institute of Technology, Pasadena, Calif. "It is the consensus of the Voyager science team that Voyager 1 has not yet left the solar system or reached interstellar space. In December 2012, the Voyager science team reported that...
Video: Next Station Crew in Kazakhstan for Launch
from Spaceports | International Space Station Expedition 35/36 Soyuz Commander Pavel Vinogradov of the Russian Federal Space Agency, NASA Flight Engineer Chris Cassidy and Russian Flight Engineer Alexander Misurkin arrive at the Baikonur Cosmodrome in Kazakhstan and prepare for their March 28, 2013 Soyuz launch to the International Space Station.