International Air Meet takes off at DUA from General Aviation News | High Velocity Events will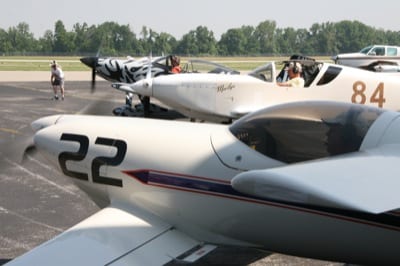 present the first International Air Meet–Championship Cross Country Air Races to be held June 6-9 at Durant, Oklahoma. Pilots will head for America's heartland where the state of Oklahoma, the Choctaw Nation and Durant Municipal Airport-Eaker Field, Durant, Oklahoma will welcome pilots to their own "Big Show."...

Bethpage FCU Says Air Show Will Go On - Patch.com | ... Supersonic F18 Demo Team. Performances by the Geico Skytypers, John Klatt, David Windmiller, the Warbirds and Sean Tucker among many others will wow audiences with their fast paced maneuvers and unique capabilities, Bethpage organizers say.

Sequester pulls Thunderbirds out of Lauderdale Air Show - Broward Politics (blog) | The U.S. Air Force Thunderbirds flying team canceled its schedule from April 1 forward, including the Fort Lauderdale show, because of federal budget cuts. Yes, sequester has hit home in another way. But air show producer Bryan Lilley and Fort ...

Arrows still fly on Sardinia - BuongiornoAlghero.it | The General Staff of the Air Force officially announced the program PAN 2013, a calendar of events where the "Frecce Tricolori" participate in their new formation. There are 19 events, including exhibitions and overflights, which ...

WWII B-17 begins national tour in Atlanta - WSAV-TV | ATLANTA (AP) - The Memphis Belle, a B-17 Flying Fortress, is in Atlanta this weekend on the first stop of a nationwide tour to raise awareness of the living history of World War II. The bomber, used in the 1990 film "Memphis Belle," will be available...

Warbirds Weekend in Punta Gorda - NBC2 News | Take a trip back in time this weekend. Antique airplanes from World War II will be on display at the Punta Gorda Airport for the 4th annual Warbirds Weekend. When John Makinson goes for a flight, he prefers an old warbird. "I'd rather be in one of ...

Photos: Military Aviation Museum / Fighter Factory - Virginia Beach and Suffolk, VA from FenceCheck Forums | Getting Chuckie ready to fly to Titusville, Florida...

Two women, different backgrounds, one goal from Air Force Link Top Stories | Two women, from
completely opposite economic, social and cultural backgrounds, earned common ground during the early days of World War II to set a path for women in aviation that would steamroll into women's roles today that are without boundaries....

Searching for the supernatural at the Air and Space Museum - Lincoln Journal Star | That's what a facility worker at the Strategic Air & Space Museum thought when he turned off the lights in Hangar A, only to return for a second walk-through to find lights glowing in one plane's cockpit. It was creepy, and it prompted the Tri-City...

Amazing: The Journey Of N6ZQ from Aero-News Network | ...Bill is planning a circumpolar record attempt in March or October this year. His flight plan departs Bangor, ME, Recife, Brazil, Punta Arena, Chile, over the South Pole to New Zealand, on to Honolulu, Fairbanks and back to Bangor. Bill plans to do the legs back to back with minimal enroute time at his stops- shattering the old record. Bill and Sue have completed three homebuilt aircraft including Sue's Rans."...

Here is how a Royal Canadian Air Force F-35 in special color scheme could look like from David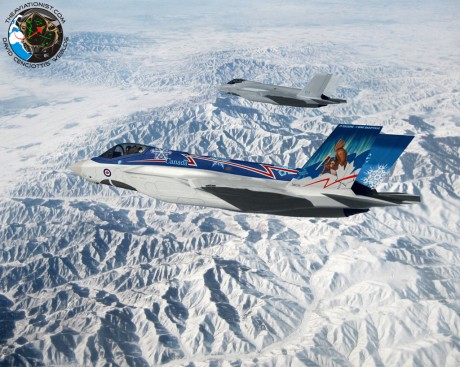 Cenciotti's weblog | Even if the future of the F-35 in the Royal Canadian Air Force is at least uncertain, after the program was "reset" (with several other replacement combat planes being considered, including the Super Hornet, the Rafale and the Typhoon) because of the problems, schedule slippages and cost overruns, Al Clark has drawn a digital mock-up (first published in the March issue of Air Force Monthly magazine) of how the Joint Strike Fighter would look like in Canadian service....

The lifesize Spitfire made from 6,500 EGG BOXES: Architect recreates Battle of Britain fighter using 10,000 staples and five litres of glue - DailyMail | A creative pair spent six weeks creating a lifesize model of a Spitfire made from 6,500 egg boxes. The replica of the Battle of Britain fighter was built using five litres of glue, 5,000 nails, ten litres of paint and 10,000 staples....

Southwest's Adopt-A-Pilot Volunteer Program Takes Off In Schools Nationwide from Aero-News Network | Carrier Says The Program Has Inspired More Than 412,000 Students Since Its Inception Southwest Airlines has kicked off another year of its award-winning "Adopt-A-Pilot" program in which thousands of fifth-grade students "adopt" Southwest Airlines and AirTran Airways Pilots. Through this unique volunteer program, Pilots commit their resources and time from February through May to educate students through aviation-themed activities related to math, science, and other core subjects.

Dragon Docks w/International Space Station from Spaceports | The SpaceX Dragon spacecraft was berthed to the International Space Station at 8:56 a.m. EST on March 3, 2013, where it will remain most of the month. as the cargo hold is unloaded and refilled with down mass cargo to return to Earth....