Female Crew Cheif: I Never Thought I'd Work On Blue Angels - WCTI12.com | There's so many opportunities here. You have to do the right things and take the right steps," said Reid. Reid may not fly but the ones that do, depend on her. TORI TIDBIT: Vania is one of two female crew chiefs with the Blue Angels...

Cherry Point air show takes flight this weekend - WNCT | It starts at 10:30 am and goes until 4 pm The gates will open at 8 am To get your tickets, just use the Keywords: Air Show right here on our website. And don't forget to come by and say hello to us! 9 On Your Side crews will be there Saturday and ...

World War II warbirds' exploits to highlight this weekend's Air Show at Chino ... - Inland Valley Daily Bulletin | WWII warbirds such as the P-51 Mustang, the P-38 Lightning and the F-4 Phantom among many others will fly in formation and pilots will perform WWII-style battle acrobatics as visitors look on. Today, visitors can drop by the museum for a preview of the ...

Saskatoon airshow for veterans back on, in new venue - News Talk 980 CJME | The Canada Remembers Airshow is back on track, after being cancelled in February for financial reasons. "It's going to be a scaled down version from past years. This will be a strictly military show," said Cpt. Louis Montreuil, president of the Lynx ...

Wings and Men in Thonon-Les Bains from Passion for aviation by Xavier Cotton | "Wings and
Men" | Great Exhibition of Aeronautics 11 to 20 May 2012 | Organized by the Ancient Wings of Upper Savoy and the Air Force. | Tully space | 8 avenue des Abattoirs in Thonon-Les-Bains | free admission

Historical Airplanes Displayed For Central Texas - KCEN-TV | Thursday we got to hop into a B-25 Mitchell Bomber and take a trip back in time. We got to see what it was like for our airmen more than six decades ago, to fly such a legendary aircraft. "What they did was they went out at night with radar and they ...

Wings and Wheels set to delight - Bundaberg News Mail | For an entry cost of $2, there should be something for all ages, from a large range of aeroplanes to classic cars, model aeroplanes and even a Spitfire display by the Griffith University Aviation Club. For those who prefer to be with some of the action ...

'Doolittle Raiders' to visit Alameda's USS Hornet - Inside Bay Area | Among those expected to attend is David Thatcher, an engineer and gunner on the B-25 Mitchell dubbed "The Ruptured Duck." The aircraft crashed in the China Sea after the attack. The pilot, Ted Lawson, later wrote the book, "Thirty Seconds Over Tokyo...

Alabama Aviation Fun Weekend Events from Alabama Aviator - Aviation News | An amazing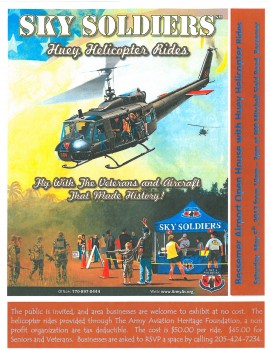 variety of aviation events during May offers entertainment and family fun for everyone. Mitchell Field-EKY in Bessemer is having an Airport Open House and Fly In. The public is invited, and area businesses are welcome to exhibit at no cost. The helicopter rides provided through...

The end of the line for an unlikely savior from Bayou Renaissance Man by Peter | Not many people are aware of the Halyard Mission, a World War II operation to rescue hundreds of US airmen who had been shot down over Yugoslavia. The man who planned it - but who was forbidden to lead it himself - died last month...

Vimeo Viewing of First Ever Electric Aircraft Charging Station from CAFE Foundation Blog by Dean Sigler | Dr. Brien Seeley, President of the CAFE Foundation, points us toward a video his son Damon just posted to Vimeo. It depicts part of the 2011 Green Flight Challenge sponsored by Google, for which the Foundation played host...

F-16 Fighting Falcon airplane arrives in Paso Robles - KSBY San Luis Obispo News | The Warbird Air Museum in Paso Robles welcomed a new airplane to their collection on Thursday. An F-16 Fighting Falcon arrived from the Sheppard Airforce Base in Texas. Museum officials say the plane cost $15000 to transport from Texas in addition to ...

Home-built aircraft flying in to airport in Limerick - Daily Local News | ... have a once-in-a-lifetime opportunity to see Van's original and only RV-1 -- a Stits SA-3 Playboy built by Richard VanGrunsven (RV) in 1965. The aircraft is on national tour on its way to permanent display in the EAA AirVenture Museum in Oshkosh, ...

How To Fly The P-47 - High Altitude Flight and Aerobatics (1943) - www.youtube.com via American Airpower Museum | Courtesy FedFlix, public.resource.org National Archives and Records Administration How to Fly the P-47: High Altitude Flight and Aerobatics War Department. A...

Spread your wings from Randy's Journal by Randy Tinseth | We've upped the game when it
comes to the 737 MAX. Just when you thought we couldn't further improve the airplane, along comes our new Advanced Technology winglet. While most of the buzz in the media has surrounded its eye catching shape, it's the performance that will be the difference for our airline customers....

"Perfect Use of an Airplane," Greg's June column from Greg Brown's Flying Carpet Blog by Greg Brown | ...I was intimately aware of my friend's tribulations in shooting, refining, and culling some 35,000 photographs for the book, all while piloting fulltime for the Navajo Nation and completing other photography commissions. Every month or so he'd call and say, "Greg, I'm flying the President to Flagstaff for a meeting today. Can we hang out someplace with 'wi-fi' and good coffee?"...

CORSAIR RESTORATION from TAKEOFF TUBE

Comments Still Open for Young Eagles Fuel Exemption from EAA - The Experimental Aircraft
Association | EAA members and pilots can still comment to EAA's petition for an exemption from pilot reimbursement restrictions when Young Eagles pilots receive free fuel while flying youth in the popular aviation education program.

Stead Young Eagles Event – June 30, 2012 from Stead Airport Users Association by Webby

EAA Young Eagles Flight Rally - vaa37 | Saturday, May 5th, 2012 9:00a Eastern | EAA Vintage Aircraft Association, Chapter 37 | DeKalb County Airport | 2710 County Road 60 - Gate 7 - Hangar A | Auburn, Indiana 46706 | "Where Dreams Take Flight!"

Alabama Legislature Honors NASA's Marshall Space Flight Center from Alabama Aviator - Aviation News | MONGTOMERY AL Gene Goldman, acting director of NASA's Marshall Space Flight Center in Huntsville, Ala., addressed a joint session of the Alabama Legislature May 3 -- one of several events at the State Capitol to honor the Marshall Center for its achievements in space exploration....