Sean D.Tucker's Performance 2012 Jacqueline Cochran Air Show from TAKEOFF TUBE

EAA AirVenture Oshkosh 2012: A Two x A Two = A-4 Skyhawks from The Aero Experience -
Celebrating Midwest Aviation by Carmelo Turdo | One can expect to see almost any type of aerial craft at EAA AirVenture, and of course this year's event provided a wide variety from which to choose. Today's choice is the pair of A-4 Skyhawks that were available for...

Top 10 Airshow Moments of 2012: No.5 – Bournemouth Air Festival Night Air from Flightline UK - UK Airshow News | A highlight of the Bournemouth Air Festival for the past couple of years has been the Night Air flying displays held on the Thursday and Friday evenings. 2012 saw the first time the displays had been held over both evenings and featured a varied selection of displays including Peter Teichman and his Spitfire PRXI, the Breitling Wingwalkers, the Tigers Parachute Display Team, O'Brien's Flying Circus and the SWIP Team....

Top 10 Airshow Moments of 2012: No.6 – Ferocious Frankie and Miss Demeanour at the Duxford Autumn Airshow from Flightline UK - UK Airshow News by Flightline UK | The Duxford Autumn Airshow closes the season with a relaxing and entertaining flying display. It does however often provide some of the season highlights; past events have seen the debut of the Meteor Flight's Meteor T7 and even international participants in the form of the Belgian F-16 and the Patrouille de France. 2012′s Autumn Airshow did not any debuts or international exotica. It however provide some very fine displays and a superb finale to the season....

Hoagland aviator's tale in documentary - Fort Wayne Journal Gazette | "She just wanted to do what she wanted to do, and her actions spoke for her." And now Paluso has created a documentary about the pioneering aviator's life. "Wings for Maggie Ray" is scheduled to air at 9 p.m. Jan. 10 on Indianapolis' PBS station, WFYI-20.

Silver Wings Speakers Luncheon with Major Heather "Lucky" Penney on September 6th, 2012
from What is Silver Wings Over Washington? by Ron DavidPlease join us to welcome our distinguished speaker Major Heather "Lucky" Penney at our Silver Wings Speakers Luncheon. There are many outstanding F-16 pilots -Major Heather "Lucky" Penney is remarkable by having displayed courage and equanimity in face of a dangerous and unpredictable situation....

Silver Wings Speakers Luncheon with Capt. Rosario "Zip" Rausa, USN (Ret.) on November 15, 2012 from What is Silver Wings Over Washington? by Ron David | Captain Rosario "Zip" Rausa, USN (Ret.), a native of Hamilton, New York joined the Navy following graduation from Middlebury College in 1957. He won his wings two years later and as a Naval Aviator flew A-1 Skyraiders, A-4 Skyhawks and A-7 Corsair IIs, logging 4,400 flight hours and 498 arrested landings on several aircraft carriers....

'Lost' Spitfire Squadron Could Be Airborne Again In Three Years from Aero-News Network | Airplanes Buried In Burma To Hide Them From The Japanese At The End Of WWII The British Spitfire airplanes that have been discovered buried in crates in Burma could be flying again in three years, according to experts close to the recovery effort. The airplanes, thought to be rare Mark XIV Spitfires, were interred in August of 1945 as the Second World War was coming to an end.

Surplus B-17 from What is Silver Wings Over Washington? by Ron David | ...Shortly after WWII a guy named Art Lacey went to Kansas to buy a surplus B-17. His idea was to fly it back to Oregon , jack it up in the air and make a gas station out of it. He paid $15,000 for it. He asked which one was his and they said take whichever you want because there were miles of them. He didn't know how to fly a 4-engine airplane so he read the manual while he taxied around by himself. They said he couldn't take off alone so he put a mannequin in the co-pilot's seat and off he went....

Koga's Zero: The Fighter That Changed World War II from What is Silver Wings Over Washington? by Ron David | The Japanese Zero and how we learned to fight it. In April 1942 thirty-six Zeros attacking a British naval base at Colombo, Ceylon (now Sri Lanka), were met by about sixty Royal Air Force aircraft of mixed types, many of them obsolete. Twenty-seven of the RAF planes went down: fifteen Hawker Hurricanes (of Battle of Britain fame), eight Fairey Swordfish, and four Fairey Fulmars. The Japanese lost one Zero....

Connie III from Apron 6 | One of the pictures that I showed in my presentation yesterday for the FAS (Flanders Aviation Society). It was a great day for sure. Nice to see some people again, certainly Tony, who crashed last summer with the Bronco. Also nice to see the pictures from some fellow photographers. Hopefully next year again. For [...]


Texas museum's collection of exhibits and artifacts tells the story of World ... - Leader-Telegram | Several different types of cannons, tanks and Jeeps are on view, and a display honors the Flying Tigers, a group of American fighter pilots who protected China against Japanese forces. One of those airmen was David Lee "Tex" Hill, whose great-nephew ...

Chanute Air Museum turns finances around - Champaign/Urbana News-Gazette | The Chanute Air Museum has gone from being in danger of closure because of poor finances just two years ago to having money in the bank. Nancy Kobel, museum board president, credits the board as well as staff and volunteers for the turnaround. "We are...

Santa flies into the Fargo Air Museum on a helicopter - WDAY | He flew in on a helicopter today to the Fargo Air Museum. This will happen every Saturday at noon until Christmas. You can take your children out to the air museum, and be sure they bring their list, so they can tell Santa what they want for Christmas...

The 1970 California 1000 Air Race by James McBride [with video] | The 1970 California 1000 Air Race was a remarkable spectacle, the race was listed as "unlimited" meaning you could fly anything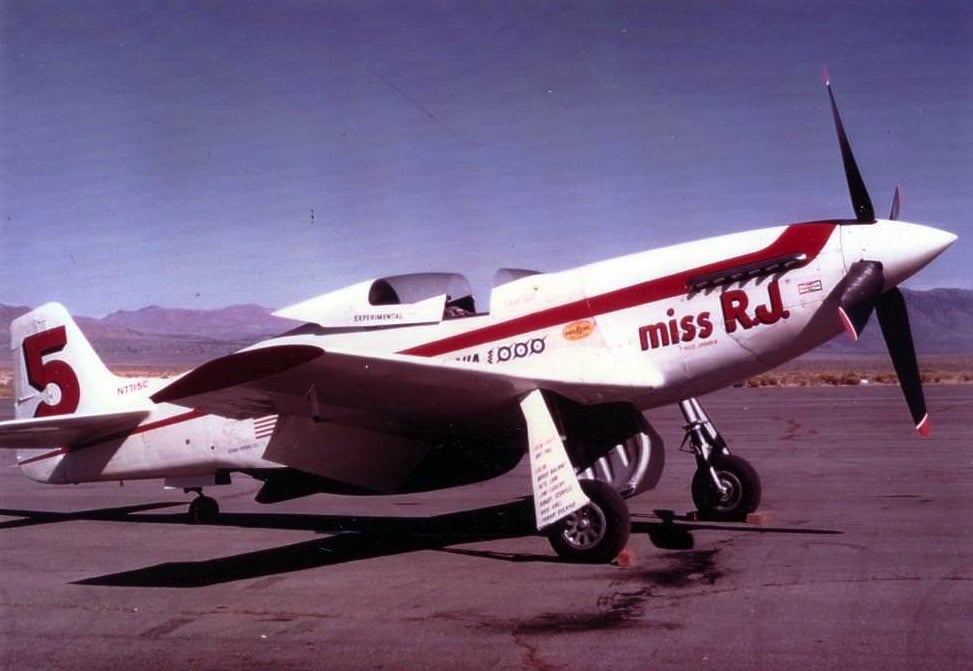 you wanted and modify it...

Pilot Flies On 100th Birthday from AVwebFlash Current Issue | For most of us, simply waking up on our 100th birthday might be enough for the day but Thomas Guy Reynolds, of Martinsburg, West Virginia had a tradition to uphold when he hit the centennial mark on Friday. He's taken his Evektor SportStar for a few loops around the patch on his birthday for the past few years and he hopes this flight wasn't his last. "I hope to fly on my 101st birthday," Reynolds told the Martinsburg Journal...

Office of the Aeroclub of Normandy in 1932 from Passion pour l'aviation by Xavier Cotton | ...80 years ago, it was published in a special issue published in December 1932 the monthly magazine "Air", published for the 13th Salon International de l'Aéronautique in Paris in 1932. This special issue includes a large "chapter" of private aviation with a very short list of major monographs flying clubs and a couple of pictures of presidents or founders. The large format of the magazine is the reason for the distorted picture of the cover. Here is the article on the Flying Normandy:...

First Catapult Launch Of X-47B Unmanned Aircraft A Success from Aero-News Network | Test Conducted At Shore-Based Facility At Pax River The U.S. Navy, along with Northrop Grumman, have conducted the first catapult launch of an unmanned system using the X-47B Unmanned Combat Air System (UCAS) demonstrator. The test was conducted at a shore-based catapult facility at Naval Air Station Patuxent River, MD.