National Aviation Hall of Fame Adds Aerospace Pioneers to Board - ASB | The National Aviation Hall of Fame (NAHF) today announced the addition of two outstanding aviation professionals to their Board of Trustees, Jack Pelton and George Saling. Jack is the retired Chairman, President and Chief Executive Officer of the Cessna Aircraft Company. A native of California, Jack has over three decades of aviation experience. He joined Cessna in 2000 as Vice President of Product Engineering. He was named President and Chief Executive Officer in 2003 and Chairman in 2005. Prior to joining Cessna he was Senior Vice President of Engineering for Dornier Aircraft. He started his career at Douglas Aircraft in Long Beach, California....

Air show set to return to Boundary Bay this July - Delta Optimist | The air show will return to Boundary Bay Airport this summer after a oneyear hiatus. Delta council approved a request earlier this month from Alpha Aviation, the company that has the longterm lease to operate the municipally-owned airport, to once again host an air show. The event is to...

RAF Tucano and Hawk Displays 2012 on the web - Flightline UK | The 2012 RAF Display Team are starting to appear on the internet. The RAF Tucano Display will be flown by by Flt Lt Jon Bond and the aircraft is currently recieving some 'Diamond Jubilee' markings. You can...

Pioneering aviator Harriet Quimby centenary approaches - Flightglobal | A centenary is soon upon us but this event had been overshadowed by a tragedy which shares the same anniversary month. Harriet Quimby was the first female aviator to fly an aeroplane solo across the English Channel from an airfield at Whitfield to land near Boulogne Sur Mer on the 16th April 1912. But this pioneering and inspirational achievement by a female aviator was...

WWII hero Kuroki enters Neb. Aviation Hall of Fame - Kearney Hub | ...Kuroki, 94, was born in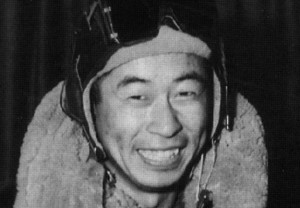 Cozad and grew up in Hershey. After the Pearl Harbor attack that pulled the U.S. into WWII, Kuroki tried to join the military but encountered strong resistance in a time when Japanese Americans were being moved to internment camps. Kuroki persisted and became a gunner on B-29 and B-24 bombers. After his 25th mission, that usually earned airmen a trip back home, Kuroki volunteered to keep flying....

Pearl Harbor aviation museum to screen documentary on Flying Tigers pilot shot down in China - The Republic | The Pacific Aviation Museum at Pearl Harbor will host an event celebrating the legacy of the Flying Tigers, the famed volunteer force of U.S. pilots who fought in China at the start of World War II. Li Xiaolin is the president of the Chinese People's Association for Friendship with Foreign Countries and will present her documentary, Touching the Tigers, at the museum Monday....

Monrovia's Own Tuskegee Airman - Patch | The Monrovia Historical Museum's exhibit on a Tuskegee Airman from Monrovia is on display at the Krikorian Theater in conjunction with the release of a movie about the famous African-American WWII pilots....

"Was The Movie Accurate?" - CAF Red Tail Squadron's Blog | Today's blog was going to be about history and landing gear, but a great opportunity for our readers "landed" here instead! It was announced just two days ago that the CAF Red Tail Squadron will host two FREE webinars (think seminar on a website) on February 1 and 4 - that's next Wednesday and a week from tomorrow. The webinars will be in the same format and with the same guests; we're just running it live twice so that people have a choice as to when they want to participate....

Red Tails Disappoints - Airspeed | ...I just got home from seeing Red Tails. I had heard that the film had received less than stellar reviews, but I made it a point to avoid others' opinions and go see the film for myself....

Two killed in Tiger Moth plane crash at Maryborough - The Courier | TWO men, including the pilot, are dead after the Tiger Moth plane they were flying in, hit trees at Maryborough yesterday. The pilot was the owner of the plane. Police said witnesses reported seeing the vintage Tiger Moth crash shortly after take-off about 5pm. The Tiger Moth burst into flames in trees at the northern end of the bitumen runway....

Mosquito TT.35, TA719, 'AirSpace', IWM Duxford – the film star that inspired a movement!
from Shortfinals's Blog | This is the middle of the TV/film awards season; the 'Golden Globes' have gone, soon it will be time for the 'Oscars'. As the film stars move down the red carpet to a volley of camera flashes, you can hear the speculation, 'Wow! What a colourful outfit! 'Has she had any work done, do you think?' Well, here is one film star who is decked out to dazzle, AND she's had LOTS of work done under that skin! The story of TA719, a Mosquito TT.35, is fascinating...

My E-Book Library - tdbarnes - Roadrunners Internationale | Thornton D. "TD" Barnes and Colonel Sam Pizzo have uploaded Kindle e-books Velma and the Desert Fox and A Man of Many Hats for download and review....

January 27 – Aviation History - CRUFC

Norah O'Neill | Friday's Fabulous Flyer - Flight to Success | ...This is how Norah's aviation
adventure began. 23-years-old, and no home to return to, she'd made her decision to learn to fly. She found a nighttime job in Kodiak Alaska's most prominent bar, frequented by prostitutes. She worked all night, slept for a few hours in the morning, and took flying lessons in the afternoon before she went back to the bar to work. Living in a furnace room of an old house, she exchanged housework for rent, so every penny could go to the airport. She learned to fly, became an instructor, then became a charter pilot....

Thirsty work for Italian Eurofighters - Flightglobal's Image of the Day | This striking image of a formation of four Italian air force Eurofighters being supported by a Lockheed Martin KC-130J tanker during a...

Drone will use energy from the sun and wind - NEWS ABOUT AVIATION AVIATION NEWS |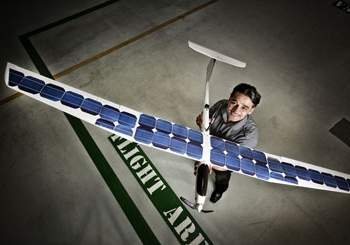 The student Wesam Al Sabban, University of Queensland, Australia, accepted a challenge that few post-docs would face. He is building an unmanned plane that uses the wind and the sun to stay long periods in air....

Barge Carrying Atlas Rocket Crashes Into Bridge from SPACE.com | The two launch vehicles are apparently undamaged.

Slingshot around the moon for US$150m - CNET Australia | According to the Smithsonian magazine Air & Space, anyone with a spare US$150 million laying around may have the opportunity to hop aboard a future lunar flight. One person has already bought the first ticket, Air & Space reports....

What do you Make of the "Houston, we have a problem" Film Claiming that a Secret Yugoslavian Space Program was the Source of American Success in the Space Race? - The National Air and Space Museum | They have got to be kidding! At least that's what I thought, but apparently not. I received a call from Richard Solash, a reporter with Radio Free Europe about ten days ago to discuss a film being made by Slovene director Ziga Virc and writer Bostjan Virc that alleges that Tito's Yugoslavia had a secret space program and secretly sold space knowledge to NASA, in the process making Tito rich and making if possible for the U.S. to achieve its Apollo program. Here is...

Apollo 1 - Smithsonian National Air and Space Museum | January 27, 1967 Tragedy struck on the
launch pad during a preflight test for Apollo 204, scheduled to be the first Apollo manned mission. It would have been launched on February 21, 1967, but Astronauts Virgil Grissom, Edward White, and Roger Chaffee lost their lives when a fire swept through the Command Module (CM). The astronauts entered the...

Astronaut Jerry Ross, First Seven-Time Space Flier, Retires - PRNewswire | Jerry Ross, the first person to launch into space seven times, has retired from NASA. In a career that spanned more than three decades, Ross spent almost 1,400 hours in space and conducted nine spacewalks to rank third on the list of most extravehicular activity time in space....