NTSB Hearing on Air Shows and Air Racing - capitolconnection | Adjourned until 1:15pm local time. Watch it live on this link.

No big changes in air show safety rules likely - USA TODAY | Witnesses are sworn in at the National Transportation Safety Board headquarters Tuesday in Washington at a hearing on air show and air race safety. By J. Scott Applewhite, AP Witnesses are sworn in at the National ...

EDITORIAL: Air show has been a welcome boon to T-Town - Tuscaloosa News | The BCS national championship inspires pride in its own right, so it's good that the national title game is just that — it isn't tagged with a corporate sponsorship, at least yet. It was played this year in the Mercedes-Benz Superdome in New Orleans. Most people may still refer to the venue simply as the Superdome, but at least the named sponsor there is classy....

Red Bull Air Race World Championship 2013 - Malaysia Flying Herald | The Red Bull Air Race is an international series of air races in which competitors have to navigate a challenging obstacle course in the fastest time. The air race has been established since 2003 but was postponed for two years starting from 2011 due to revampment and safety enhancement....

The 'Snowbirds' fly over the Peace Tower - Translated | Slip planes on the Peace Tower of Parliamentary Hill . One picture, one picture to dream and draw us pilot one of those birds flying compelling the government palace in Ottawa . On a night with no news to bring you, offer an image can already be news. Especially if the picture is beautiful. Protagonists of the photos are the famous Snowbirds Canadian Air Force aerobatics squad, or the Canadian aerobatic team, the one that corresponds to our Tricolour Arrows....

Aero-TV: Bob Hoover At Airventure -- Getting a Little Help Along the Way - Aero-News Network | ANN is pleased to offer you yet another snippet from the public conversations that took place with Bob Hoover at AirVenture 2011... where he was honored for a lifetime of aviation excellence. In this program, Bob continues his discussion about his life in aviation, in a segment entitled, 'Getting a Little Help Along the Way.' Ask any pilot who he (or she) thinks is the best he ever saw and depending on how long they've been in the business, the answers might surprise you... BUT, for anyone who had the grand opportunity to see much of the Golden Age of GA, its hard to forget the grace and...

AirPigz Gets A Pic Into The January 2012 Air & Space Magazine! - AirPigz | I had two great
opportunities with the pic above... first was the awesome opportunity to be able to capture it at the 2010 Indy Air Show, and second was when Air & Space Magazine contacted me asking if they could print it in an upcoming article. And now it's out in their January 2012 issue in the story: A Pearl Harbor Mystery - How a 1940s Interstate Cadet trainer sent a famous airshow pilot on a journey to find a kindred spirit - the link takes you to the online version of the story. It's an interesting article that connects a small side story from the December 7, 1941 attack on Pearl Harbor with Kent Pietsch and his Jelly Belly Interstate Cadet....


The Morane-Saulnier La Ferte-Alais listed as Historic Monuments - Translated | The classification as a historic monument of several Morane-Saulnier aircraft based at La Ferte-Alais was initiated by the association the leather helmet . The approach was supported by the Aero Club of France who sits as an expert in the High Commission of Historical Monuments of the Ministry of Culture and Communication for everything related to aviation. Decided by the Minister himself, it occurs as the highlight at the end of the year of the centenary of the establishment of the factory of the brothers Morane Saulnier and engineering as a final tribute to the pioneers who scored their excellence the great adventure of the French Air Force....

The last of the true interceptors – the BAC Lightning F.6, XR771 - Shortfinal's Blog | In the 1960s there seemed to be two schools of thought in manned air defence. One said that you built a large, heavy aircraft, equipped with as many long-range missiles as possible, to enable patrols to be carried out as far from home base as practicable – examples of this would include...

Hillsdale native Frank Hill, 92; WWII air ace - North Jersey | Frank A. Hill, a World War II ace
enshrined in the Aviation Hall of Fame of New Jersey, died on Thursday. Frank A. Hill was reported as the first American to shoot down a Nazi plane in the war; he is credited with seven downed planes. The Hillsdale native, reportedly the first American flier to shoot down a Nazi plane, was 92. Mr. Hill worked as a plumber's helper before enlisting in 1939 in the U.S. Army Air Corps, the predecessor of the U.S. Army Air Forces. Mr. Hill had taught himself to fly in a glider that he and his friends rebuilt, his son, Thomas, said....

WW2 Newsreel: Blimps Fly in Formation - UP Ship | Airship Al sent us this neat WW2 era newsreel showing blimp training at Moffett Field....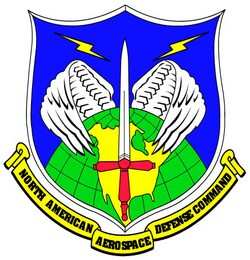 NORAD Exercise Planned For Washington, D.C. - Aero-News Network | The North American Aerospace Defense Command and its geographical component, the Continental United States NORAD Region (CONR), will conduct exercise Falcon Virgo 12-04 beginning Tuesday night, January 10, at 0000 EST into early Wednesday morning, January 11, in the National Capital Region, Washington, D.C....

"Frozen Frost" UCAP #267 from Uncontrolled Airspace: General Aviation Podcast | How ugly is ugly?... Kansas losing Boeing jobs... New Years Av Resolutions... Some Administrator candidates... Oppose SOPA/ProtectIP Bills... Alternate Titles: F-Troop, Hard to find && Unique, "Mun-Aural", Bake Your Noodle, Fugly. Uncontrolled Airspace General Aviation Podcast...