Hinton captures Reno Air Races gold * Reno Gazette Journal | If Steven Hinton Jr., hasn't already made the transition from air racing ... Hinton won his first four championships in Strega before moving to...

National Aviation Heritage Invitational Announces 2014 Awards to Restored Aircraft | News release
announcing the winners. Visit the NAHI FB page if you'd like to see some photos of the beautifully restored aircraft.

Fallon pilot wins T-6 Gold at Reno Air Races * KTVN | Fallon's Dennis Buehn started with the lead and never relinquished it in winning his second consecutive T-6 Class championship at the Reno National Championship Air Races on Sunday. It was Buehn's second consecutive T-6 title and his fifth overall...

LiveAirShowTV crew working hard * video clip

Sport plane catches fire at Reno Air Races * RGJ.com | A plane began smoking as it raced through the air at the Reno-Stead Airport during the Reno Air Races on Sunday afternoon....

PHOTOS: Blue Angels fly over Baltimore, crowds pack the Inner Harbor for Star-Spangled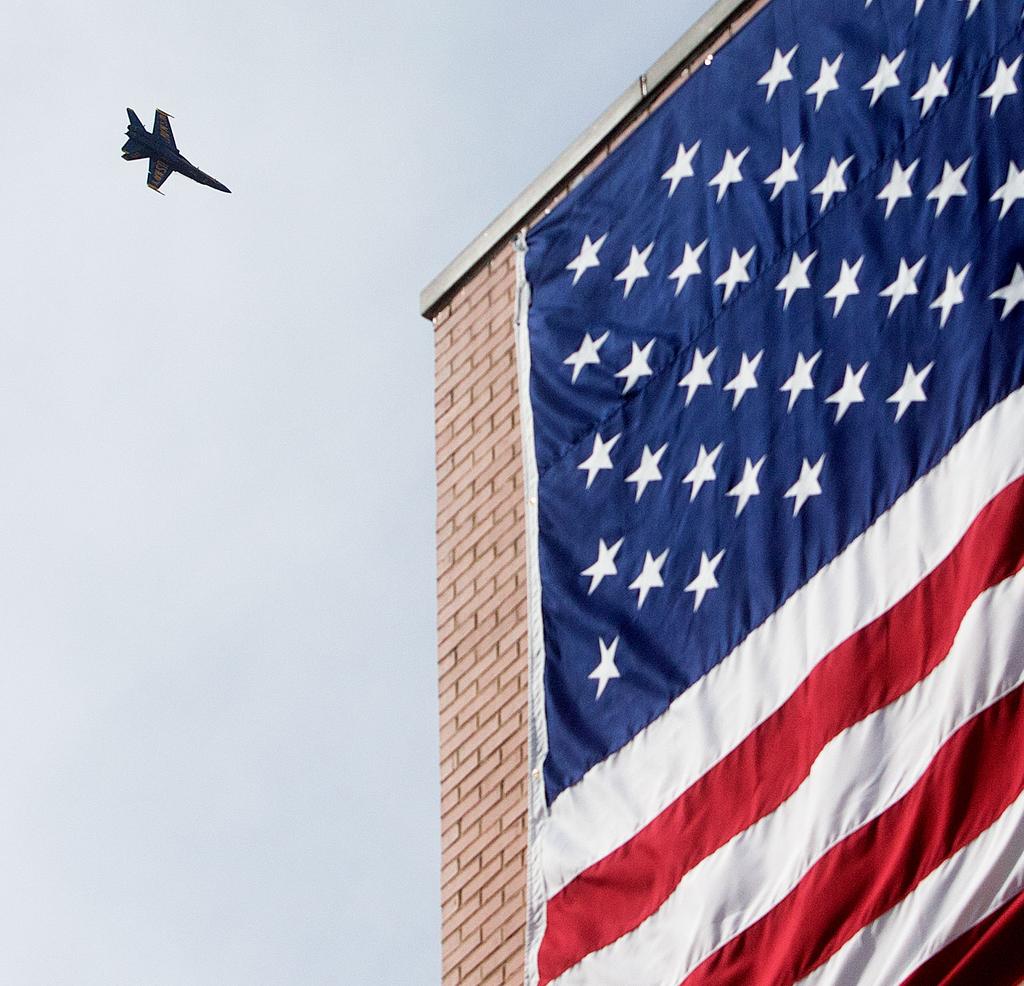 Spectacular * Baltimore Business Journal | The Blue Angels perform over a sea of boats at Fort McHenry on Sunday as part of the Star-Spangled Spectacular celebration.

'Home Town Hero' takes flight with Thunderbirds - Altus Times | While everyone from the ground watches the US Air Force Thunderbird Team perform dangerous maneuvers this weekend at the Altus AFB Open House, Altus Police Officer, Sergeant Brad Edmonds, got to cruise the Oklahoma sky aboard an F-16 Fighting Falcon on Friday, Sept. 12, as the Altus "Hometown Hero."...

Ocean City's airshow big treat for beachgoers - Press of Atlantic City | OCEAN CITY — On a spectacular Sunday afternoon for an airplane ride — although most of those rides were upside down at one point — eight high-flying acts took to the cloud-dotted blue sky above the Atlantic Ocean to entertain the thousands of spectators who lined the Boardwalk railing for the city's fifth annual Aerobatic Airshow.

Video: Watch as plane crashes into Pacific Ocean during air show * JOE | The incident occurred yesterday during an air show near Puerto San Jose, Guatemala, and it shows a Stearman Model-75 biplane crashing into the water in front of hundreds of spectators. According to initial reports, the pilot in question managed to survive the incident and only sustained some minor scratches and bruising....

Air Force museum in Ohio hosting WWI air show - WFMJ | DAYTON, Ohio (AP) - Snoopy would probably love this. Others who also imagine what it was like to be a World War I flying ace can get a glimpse of a 100-year-old past at the WWI Dawn Patrol Rendezvous set for Sept. 27-28 at the National Museum of the U.S. Air Force near Dayton...

High hopes for Pacific Coast Air Museum - Santa Rosa Press Democrat | Twenty-five years have soared past since a clutch of pilots and others fascinated by the contrivances of human flight created an aircraft museum at the Sonoma County Airport. Today, their baby has grown tremendously and spread its wings...

Operation Overlord Escort · Vintage Wings of Canada | ...Shortly after takeoff, Potter slides in on the starboard wing of the Dakota. The CWHM DC-3 Dakota is painted in the markings of No. 435 and 436 Squadrons of the RCAF. The two squadrons were sent to Burma during the Second World War, operating under the nickname of "Canucks Unlimited". The Dak carries the dark blue/light blue roundels of the South East Asian Command. The official roundel of the SEAC was the elegant dark blue/light blue roundel, which was...

Avro Vulcan 1952 onwards (all marks) * Travel for Aircraft | Avro's Vulcan strategic bomber came just over a decade after its Lancaster but is a revolutionary step forward in flight. Largely unknown on U.S. shores the Vulcan did its significant Cold War duties in the Western as well as Eastern hemispheres effectively and with elán. Although designed after World War II the Vulcan followed...