March 16-17: Thunder in the Valley Air Show - Columbus Ledger-Enquirer | Expect to see aircraft formations, jump teams and other aerial acrobatic acts at the Thunder In The Valley Air Show. It's 10 a.m.-5 p.m. March 16-17 at the Columbus Airport. Tickets cost $10 in advance and it's a $15 day-of-the-event ticket. For ...

Sequester may ground Wings Over Houston - Your Houston News | If the choice is between military readiness and the airshow, military readiness must take priority," Olson, a former naval aviator said. "The House passed two separate bills to improve the automatic spending cuts known as sequestration with targeted ...

Fantasy of Flight to host Splash-In from General Aviation News | For the fifth year in a row, Fantasy of Flight will once again host the Splash-In of the 39th annual SUN 'n FUN International Fly-In & Expo, held in nearby Lakeland, Fla., April 9-14....

Reno Air Race Tickets on Sale MARCH 1st from Alabama Aviator - Aviation News | Hey race fans,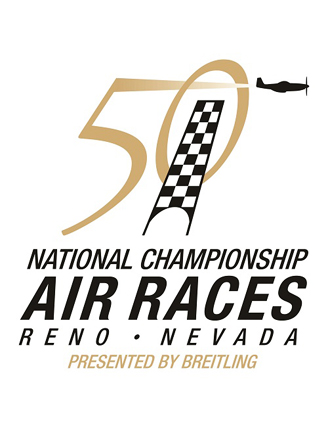 RARA is happy to announce that tickets are going on sale on Friday March 1st for the 50th Annual National Championship Air Races. You can order them online through their website at www.airrace.org or you can call their office at (775)972-6663....

Wings Club to present award to Patty Wagstaff from General Aviation News | NEW YORK — The Wings Club will honor Patty Wagstaff, champion aerobatic pilot, with the fourth annual Outstanding Aviator Award. The Outstanding Aviator Award was created by the Wings Club in partnership with the International Aviation Women's Association (IAWA). The mission of the award is to recognize pilots whose actions have made major contributions to aviation and/or security and serve as leadership role models....

Doolittle Raider Reunion taking shape - The Northwest Florida Daily News | Out in front will be the remaining Doolittle Raiders, the legendary World War II fliers who will be in town for their 71st and final official reunion. The Parade of Heroes on April 20 will be the first of its kind in Northwest Florida, a community ...

Doolittle Raider who shunned title of 'hero,' dies - Cincinnati.com | Tom Griffin, 96, of Green Township, one of Doolittle's Raiders in WWII, died Tuesday, Feb. 26. Griffin was a navigator on plane #9 on the bombing run to Tokyo where he and his crew had to bail out over China. He then had to bail out over Sicily and ...

A Hero Among Us: Part II - Novato Advance | On a raid to Anklam, Germany in October 1943, Everett was flying a different B-17 in order to train that plane's pilot. His regular plane and crew, led by his original copilot 2nd Lt. Alexander E. Stewart, were flying immediately to his right in the...

Visiting the USAF Thunderbirds Museum at Nellis - Airline Reporter | Visiting the USAF Thunderbirds Museum at Nellis. By Malcolm Muir, on February 27th, 2013 at 1:53 pm. Welcome to the Home of the USAF Thunderbirds - Photo: Mal Muir - airlinereporter. Welcome to the Home of the USAF Thunderbirds – Photo: Mal Muir ...

Horsham Air Museum Blends History, Education - Patch.com | Once the fence around the sprawling 1,100-acre former Willow Grove air base come down to make way for homes, a school, a town center and more, future generations may not know its history as a military base, or an airfield. "Fifty years from now, no one ...

Douglas A-26C Invader Reida Rae Unveiled By WarbirdsNews | Following an exhaustive nine-year restoration, the combat-veteran Douglas A-26C Invader 43-22499 "Reida Rae" was unveiled to much fanfare at the New England Air Museum in Windsor Locks, Connecticut, beautifully polished and sporting her vanishingly-rare early-style upward hinged canopy....

Nebraska's Very Own Ghost Busters At The Strategic Air & Space Museum - WOWT | TRIP, or Tri-City Research and Investigation of the Paranormal, will be at the Strategic Air & Space Museum this Saturday, March 2, at 3pm. This is a chance for those who believe in paranormal activity, or those who might be a little skeptical, to ...

From Antique Airfield News:

Human-Powered Aircraft Competition Set For July
from AVwebFlash Current Issue | The second annual Icarus Cup will be held in Northampton, Great Britain, July 19-28, and for the first time, the competition will be officially sanctioned by the Federation Aeronautique International. Teams will compete in a variety of trials, including a 200-meter sprint, a slalom course, landing accuracy, duration of flight, and take-off performance. Organizers hope the competition will help to promote and develop the sport of human-powered flight, with the goal to one day see competitors in the Olympic Games. The event is organized by the Royal Aeronautical Society. Registration is open to all.
'Planes' Trailer: Disney's 'Cars' Spin-Off Lands Online
- ScreenCrush | From high above the world of "Cars," flies "Planes," Disney's upcoming animated action-packed comedic adventure starring Dusty, a big-hearted, fast-flying crop duster who dreams of competing in
the most exhilarating around-the-world air race in history.
CoolPix: Looking Back At Shuttle Endeavour (Looking Over Earth)
from AirPigz by Martt | ...While the Space Shuttle Program seems a rather simple achievement compared to Apollo's moon mission, it was still a remarkable human accomplishment....