Blue Angels' safety review won't affect plans to honor them in Dayton - Dayton Daily News | The Navy Blue Angels flying team has canceled several air show performances during a safety review of a potentially dangerous mistake during a recent flight, but it won't affect plans ...

Blue Angels cancel Rockford performance - Chicago Tribune | The US Navy Blue Angels have canceled their headline performance at an upcoming northern Illinois air show as they continue a safety review. The Navy's air demonstration team announced Saturday it won't perform at the annual Rockford ...

Air Force leaders issue Memorial Day message from Grissom Air Reserve Base, Ind. | Secretary of the Air Force Michael Donley and Air Force Chief of Staff Gen. Norton Schwartz send the following Memorial Day message to the Airmen of the U.S. Air Force and their families: As we pause this Memorial Day to honor those who have died in service of our great nation, it also is useful to reflect on what this day of remembrance reveals about the character of our nation and its people. History records that Maj. Gen. John Logan, national commander of the Grand Army of the Republic, formally designated May 30th, 1868, as a day to decorate the graves of the fallen. ...

Updated Gone West: Amanda Franklin - Tributes and Farewells

Memorial Day air show at Jones Beach, Long Island thrills thousands - Examiner.com | Tens of thousands thronged to Jones Beach State Park, Long Island, for the 8th Annual Bethpage Federal Credit Union Air Show, May 28 and May 29, to honor those who have given their lives in service, as well as veterans and troops still serving. ...

1st Annual Hawai'i Airshow Invitational Finally Gets Off the Ground (w/video) - Big Island News Center | Hundreds gathered for the 1st Annual Hawai'i Airshow Invitational at Kona International Airport on Saturday. The dream child of Terri Thomas, this show had its beginning in 2003 when Thomas asked Hilo airport manager if she could have an air show. Research and development began immediately, but, ultimately, Thomas determined that the Kona International Airport would provide a better location ...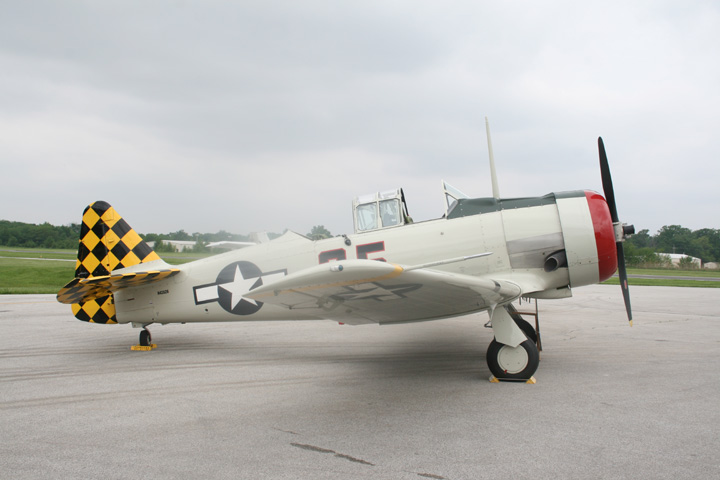 Monticello Airport, IN Open House 2011 Photo Review
- Warbirds and Airshows | Warbirds at White County Airport - May 28-29, 2011 (Photos taken Saturday May 28) | This was the second open house at the Monticello airport, with the first being held in 2009 to celebrate the opening of the new terminal at the airport. In spite of the rain and clouds there was an excellent crowd that came out to see the aircraft on display on Saturday. Sunday should be even better as the sun decided to come out for one of its rare appearances this spring. ...
Vulcan stars in little and large airshow: Falklands bomber takes to the skies ...
- Daily Mail | It is an image that aviation fans will treasure: the sight of the last airworthy Vulcan bomber flying over a huge Victor tanker aircraft. The two jets operated in tandem during the Cold War and Falklands when the Victor, ...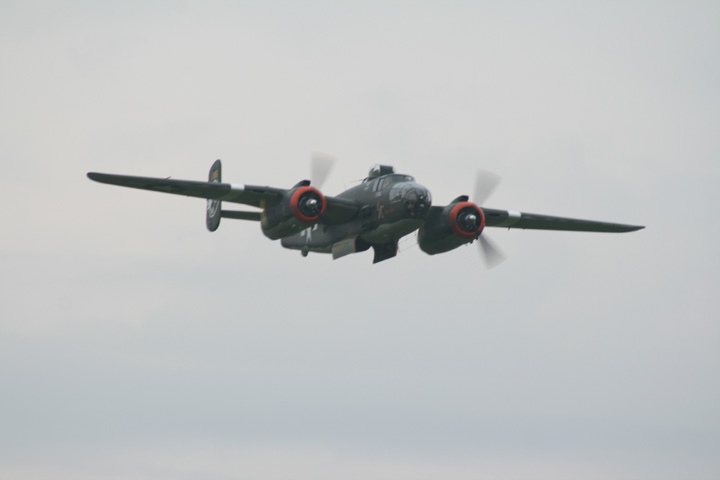 Terre Haute 2011
- Warbirds and Airshows | This Airport Open House was held on another overcast and rainy day that has been the norm for the state of Indiana in the months of April and May. Despite this there was an excellent turnout for the event by the local citizens to visit their airport and view not only the warbirds below but see the local aircraft that were put on display by their owners to assist the effort. The Missouri Wing of the CAF was giving rides in "Show Me" which provided the heavy metal flying that was complemented by several local Cessna trainers that were giving rides and taking passengers up to drop "Flour Bombs" on the marked target. It was a great way to spend part of or an entire day at the Terre Haute Airport. ...
Sarin Witchayakul a top rookie aerobatic pilot
- The Daily Telegraph | Screen Grab Shot from GoPro of Aerobatics pilot Sarin Witchayakul preparing to fly a Pitts Special biplane at Action Aerobatics at Maitland Airport in the Hunter Valley. Picture: Liam Driver Source: The Daily Telegraph FORMER air hostess Sarin ...
Geico SkyTypers - 2011 Jones Beach Airshow
- YouTube
From Vietnam to Blue Angels, retired admiral at home in sky
- The Daily News Journal | Taylor served in the US Navy for 34 years, flying 170 missions as a fighter pilot and later becoming the boss of the Blue Angels. / Taylor Loyal/DNJ Family: Wife of 53 years, Annette; daughter, Tracy Condy; sons, Todd and Jim (both deceased); brothers, ...
Former bomber pilot does his bit on Memorial Day
- Jackson County Floridan | These are some of the medals Albert Lane earned during his time in service as a B-17 bomber pilot. – Deborah Buckhalter/Floridan An artist in Italy drew this caricature for bomber pilot Albert J. Lane while Lane was stationed there ...
HH-60 crews rescue Army pilot, fallen comrade
- Air Force News | This rescue mission had it all: an urgent call to pluck downed Army pilots from enemy territory, a firefight that wounded the flight engineer and forced a return to Bagram Airfield, and five pararescuemen left behind on the ground for nearly six hours. In the end, no one was left behind. ...
Tupolev Bear at Ukraine State Aviation Museum
by Wayan Vota | Today we went to the Ukraine State Aviation Museum and checked out the best in Soviet era planes and helicopters. My highlight was this quad turboprop Bear. --
Weekend Warships 3: Submarines - is the old becoming new again?
- Bayou Renaissance Man | ... She experimented with carrying two Sopwith Schneider (two-seat) or Baby (single-seat) floatplanes on her foredeck, launching them to intercept Zeppelins as they approached the English coast. The tests were successful, but were not further developed for operational use, because in rough seas the planes would break free from the deck and be destroyed. Also, of course, the submarine could not ...
Legal claims filed in Cottonwood Airfest balloon collision
- Verde Independent | The City is once again planning its third air related activity, recently dubbed a "fly-in." The Airport Administration and the city are considering hiring a specialist or "air boss" to administer the 2011 show rather than handle all details themselves.
Kiwi Invented Jetpack Reaches New Heights
from Planenews Aviation News | Christchurch inventor Glenn Martin has finally turned science fiction into reality, with a contraption that's got the whole world talking. Up until now his experimental Jetpack has only ever ground-hopped, but his flying machine has finally soared 5000 feet above sea level, albeit with a crash test dummy in the pilot's position. ...