CAF Red Tail Squadron remembers the legacy of Dr. Martin Luther King Jr. - CAF Red Tail Squadron | During a turning point in American history, Dr. Martin Luther King Jr. was the voice of a movement that touched the entire country, and the world. Millions have respected his life's work and been inspired to emulate his tireless efforts to advance the just cause of civil rights.... And today, the CAF Red Tail Squadron honors that legacy and continues its work to reach and inspire future generations, across all divisions, to RISE ABOVE....

Weekend Air Show attracts over 15000 - Newsroom Panama | OVER 15,000 people attended the air show at the Scarlett Martínez International Airport in Rio Hato on Sunday January 19.

Sebring Light Sport Expo, Friday: Airplanes, Innovation and FAST cars By Dan Pimentel, Airplanista Blog Editor | After a few hours of walking around the U.S. Sport Aviation Expo, I am convinced this is the place to be if Light Sport aircraft is even remotely on your radar screen. This niche of our GA world is on full display here in Sebring, and it is like a giant shopping mall, only instead of Dog-on-a-Stick, they have a really impressive selection of LSAs to fill your hangar....

UPDATE Dakotas Over Normandy Well Underway · Warbirds News | For the 70th commemoration of the renowned D-day Invasion, which is to take place in June 2014, a group of parachutists called the Round Canopy Parachuting Team, has set its goals at assembling as many as possible still flying Douglas C-47 Dakota's at the airport of Cherbourg, Maupertus.Founded in 2009 and with our main activities in Europe and the United States, the Round Canopy Parachuting Team is a foundation aimed at conducting parachuting activities with an emphasis on World War II style round canopy jumps and at conducting memorial services to honor Allied soldiers who...

WWII Aircraft Go on Display Today - The Ledger | Vintage World War II aircraft, including a B-17 Flying Fortress, B-24 Liberator and P-51 Mustang fighter, will be on display at Winter Haven's Gilbert Airport today through Wednesday. The bombers and fighter, part of the Collings Foundation's collection of historic combat airplanes, are expected to arrive at the airport at noon today....

Best Airshow in U.S. of 2013! - Planes Of Fame News | AirShowsReview Magazine, after attending over 50 events worldwide last year, has rated Planes of Fame's airshow as the "Best US Airshow of 2013."

Midwest Airport Fun Days Will Take Off from St. Louis Downtown Airport June 7-8 - The Aero Experience | St. Louis Downtown Airport, Ideal Aviation, the Greater St. Louis Air & Space Museum, EAA Chapter 64 and The Aero Experience presents the Midwest's newest aviation event offering free, family-friendly fun hosted by a thriving airport community! At Midwest Airport Fun Days,...

Hot-air balloons to take to the skies in Putrajaya - The Star Online | THE EMPIRE strikes back as Darth Vader — or rather, the Darth Vader balloon from Belgium — marks its return at the upcoming 6th Putrajaya International Hot Air Balloon Fiesta. The fun-filled family event will be held from March 27 to 30 at Millennium Monument, Precinct 2, Putrajaya...

VIDEO: Six-year-old Elliot lives his firefighter and pilot dream as fundraising continues for operation - Bournemouth Echo | A SIX-year-old boy with cerebral palsy lived his dream of being a Red Arrows pilot and a fireman on Saturday. Elliot Gower, of Southbourne, was diagnosed with CP spastic diplegia at just two years old, which has left him unable to walk unaided...

Restoration volunteers show love of detail in their work - National Museum of the USAF Top Stories | DAYTON, Ohio -- Their work is so intricate, so tiny, that you may not even notice it even if you peer closely at the aircraft on display at the National Museum of the U.S. Air Force....

Squadron seeks experienced help to restore World War II-era plane - Budgeteer | The Lake Superior Squadron 101 of the Commemorative Air Force seeks volunteers to help at the Armed Forces Museum. The Squadron is in Hangar 101 of the old Duluth Air Base at 4931 Airport Road in Hermantown. Volunteers can be anyone with...

Naval Aviator/ Historical Thriller Author To Speak at CHA 'Wine & Lecture' event - eCoronado.com | Retired naval aviator combat veteran, defense industry executive and now author, Marc Liebman of North Texas will be the next guest speaker at the Coronado Historical Association's popular Wine &
Lecture series, on Friday, January 24, at 5:30 p.m. Not only an experienced writer but also a naval aviator combat veteran of both Vietnam and Desert Shield/Desert Storm, Liebman has...

Ever Wanted to Fly A Bf109? - NORDO News | Have you ever wanted to fly a Bf109 but were not allowed to because, as you were told, only Gods could fly it? Yeah, me too....

Second Tour de France of airplanes in 1932 - Passion for Aviation (translated) | In 1932, held the second Tour de France, under the leadership of the Union of Civil Pilots France and sponsorship "Diary", he went from Orly Airport Saturday, June 4 in the morning to finish Sunday, June 12 on the grounds of Buc. The Tour de France has been accomplished in several stages over a total of 3900 km....

Happy Birthday To The Grumman C-1 Trader · Warbirds News, By Aviation Enthusiasts LLC | The Grumman C-1 Trader flew for the first time fifty-nine years ago today. The C-1 was derived from the S-2 Tracker and featured a deeper fuselage for the Carrier Onboard Delivery (COD) role. The Trader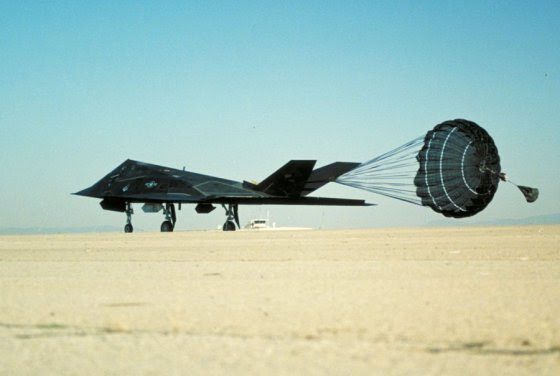 could seat nine passengers or accommodate cargo weighing up to 3,500 pounds. The C-1 made the...

Early F-117 stealth jets used unusual black colored drag chutes - The Aviationist | The image in this post is particularly interesting as it shows an F-117 Nighthawk pilot deploying an unsual black drag chute. Since later photos show white chutes used by...

Stunning photos of the Earth from the Moon: China's lunar probe Chang'e 3 Continues ... - Spaceports | Stunning photographs of the Earth have been taken on the lunar surface by China's probe Chang'e-3. The probe has sent back thousands of high quality photos from the Moon, including plasma images of the Earth and the starry sky. Chang'e-3 comprises a...