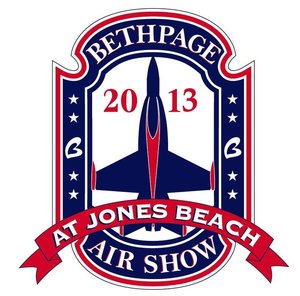 Long Island's "Greatest Show" Prepares For Its 10th Anniversary
-
LongIsland.com | John Klatt of the National Guard Reserve; Sean D. Tucker of Team Oracle; Aerobatic Pilot Matt Chapman; Rob Holland Ultimate Air shows; The Raiders Demonstration Team; Kirby Chambliss of Team Chambliss; the Red Bull Air Force Skydiver Parachute ...
Pensacola Beach Airshow not grounded after all
- Navarre Press | The Pensacola Beach Airshow featuring 23 aircraft is a go to begin at 1 p.m. on July 12-13 along with a free concert featuring the Tams at 7 p.m. on July 13, announced Buck Lee, Santa Rosa Island Authority Executive Director. So, visitors and residents ...
Air show ready for take-off at Shafter's Minter Field
- Bakersfield Californian | And since Minter Field Airport was originally used as an Army air base, where World War II pilots were trained, performances by an assortment of Warbirds will be the highlight of the show, Worley said. Possibly one of the most unusual performers ...
NC Aviation Museum slates fly-in
from General Aviation News | The North Carolina Aviation Museum and Hall of Fame is hosting its Annual Fly-in June 8 at the Asheboro Airport (HBI). Admission is $5 per person with kids 6 or younger admitted free. According to officials, the museum does not receive any funds from the state or local governments and relies on this event as its main fundraiser for the year....
Jangling nerves as Matt flys into town
- Narromine News | Matt Hall is a third generation pilot, a former RAAF Fighter Combat (Top Gun) Instructor, international unlimited aerobatic competitor and in 2009 became not only the first Australian to ever compete in the Red Bull Air Race World Championship but also ...
Frecce Tricolori in Bari .. a show that moves!
- Giornale di Puglia (translated) | Andrea Stano - exciting day for the citizens of Bari As is customary during the feast of St. Nicholas have performed between thunderous applause and heart palpitations the wonderful "Frecce Tricolore", ie, the aerobatic ...
Vintage B-17 coming to AirSho
- Corsicana Daily Sun | Collecting, restoring and flying warbirds for more than half a century, the Commemorative Air Force ranks as one of the largest private air forces in the world. The CAF is dedicated to honoring American Military Aviation through flight, exhibition and ...
B-17 bomber comes to Shreveport, despite no air show
- WWNO | It's owned by the Gulf Coast Wing, a unit of the Commemorative Air Force. Historian Christopher Ebdon of Houston said this B-17 is one of three still in existence, and the only one still flying. It was used by the Navy for early warning radar. Ebdon ...
Honor Flight sends 10th group of World War II vets on trip of lifetime
- Tampabay.com | Sarasota's Harlan Twible, who gave the orders to abandon ship during the sinking of the USS Indianapolis in 1945, was the first one off the Allegiant Air flight. Led in by bagpipers and greeted by applause and American flag waving, the veterans capped ...
Lt. Bruno Virgili and Lulubelle Gaehner got 'hitched' before he flew off to WW II
from War Tales by Don Moore | ...His proudest moment in the Second World War may have been in North Africa when he designed a skip bomb rack for P-38s that attached under the wings of the twin engine fighters...
Skywarrior finds new life at Castle Air Museum
- Merced Sun-Star | ATWATER — A Navy aircraft
nicknamed "The Whale" because of its enormous size settled into its new home Wednesday at Castle Air Museum. About a dozen volunteers followed the plane — a Douglas RA-3B Skywarrior — from the restoration hangar at ...
Greater St. Louis Air & Space Museum to Receive AIAA Civic Service Award
from The Aero Experience - Celebrating Midwest Aviation by Carmelo Turdo | The Greater St. Louis Air & Space Museum has been chosen to receive the 2013 St. Louis American Institute of Aeronautics and Astronautics (AIAA) Civic Service Award. The award,...
Big edition this time to Photos of the Month!
from Fence Check's Facebook Wall
Bronco Fan Day XV
from Apron 6 | A last Bronco photo to end the Bronco Fan Day album....
Finow
from Let Let Let - Warplanes by Robert | The airfield at Finow is located in the former East Germany and was opened as a Luftwaffe base in 1938. The Soviet Air Force utilised the airfield from 1950 until 1993. MiG 29s were...
Vintage Plane Motor Stolen in Newton County
- KRZK Radio | By: Elizabeth Monte Posted: Thursday, May 09, 2013. A vintage plane motor has been stolen in Newton County, Arkansas. The motor was from a B-25 Navy plane that crashed near Jasper in the 1940s. The motor has been on display near Roundtop Mountain ...
How the 747 Got Its Hump
from Air & Space Magazine | ARGUING THAT LIFE EVOLVED WITHOUT INTELLIGENT GUIDANCE, say the people who believe in "intelligent design theory," is akin to arguing that a tornado hitting a junkyard could create a Boeing 747. So, I ask them, why does the 747 have an upstairs cabin? Because Boeing planned it that way, they answer. They are quite wrong, but the example of the 747 is useful because it points to some important general rules about how airplanes come to be the way they are....
Question of the Week: EAA's Role
from AVwebFlash Current Issue | Chairman of the board and interim CEO Jack Pelton says EAA represents personal aviation — everything from jet warbirds to paragliders.Plus: Last week, we asked AVweb readers how they planned to advance themselves (or aviation in general) this year; click through for the breakdown of answers we received.
Kids Fly Free on Young Eagles Day
- Patch.com | The Experimental Aircraft Association (EAA) Chapter 176 is sponsoring a Young Eagles Day on Saturday, May 11, 2013, from 10 a.m. to 4 p.m. at the airport. All children and teens ages 8 to 17 will have an opportunity to fly in an aircraft piloted by an ...
Texas and Alabama Advancing Spaceport Legislation in Closing Days of Sessions
from Spaceports | Texas and Alabama state legislators are looking to advance spaceports in their respective states this month by advancing legislation designed to help the state's gain entry into the commercial space launch business....