First woman inducted in North Dakota Aviation Hall of Fame - Bismarck Tribune | "There were very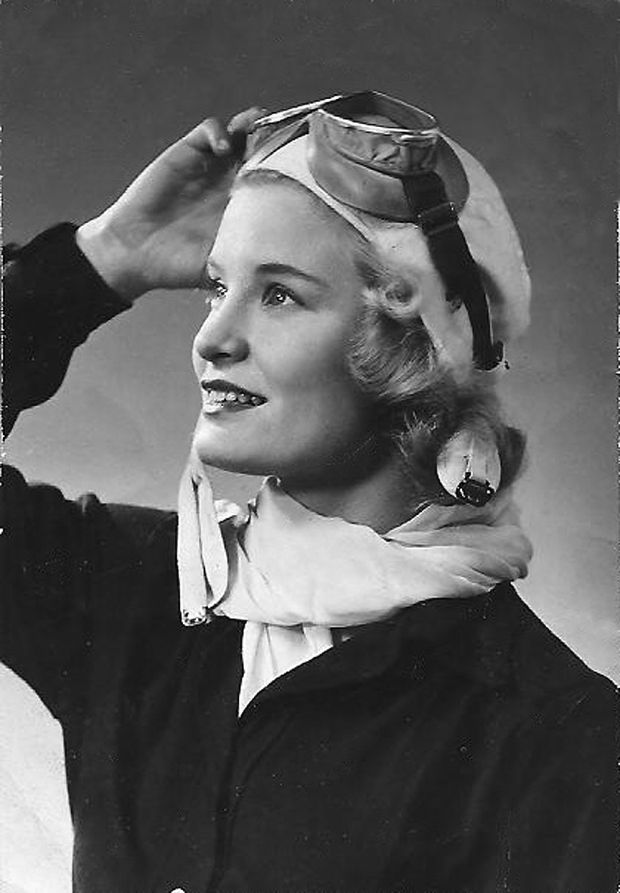 few women in aviation during the 1940s and she learned to fly in a man's world, and she did it well," Christensen said. Oleson's advancements in aviation didn't stop at flying a plane. In 1946, she established the first aviation...

Air Show Draws Crowds To Durant Airport - KTEN | DURANT, OK -- An air show drew crowds of people in Bryan County to watch vintage planes soar. Organizer Debby Standefer says it is the first time an air show has been held in Durant in about 14 years. Traffic was backed up on the way to Eaker Field for the Take To The Skies Airfest on Saturday afternoon....

Weekend Air Show in Monroe Features Plane Used by Tuskegee Airmen - WBTV | ...A 71 year old aircraft is offering a moving tribute to the World War Two Tuskegee Airmen, and the amazing plane that helped make them famous. Their calling card was the well known Red Tail P-51 Mustang....

Dream Machines is This Weekend at the Half Moon Bay Airport - Patch.com | Hundreds of aviation wonders are expected to be on display –– stylish homebuilts, classics from the '40s and '50s, vintage warbirds, sport and ultralight aircraft. Highlights include jaw-dropping, shock and awe flyovers by historic military aircraft ...

Planes of Fame - Media Flight - YouTube | on 24 April in Chino in preperation for the Planes of Fame airshow Lightning Strikes Chino, Planes of Fame had a media flight. Here's the vid from that flight. For all the details, you'll have to head to the blog posting http://bit.ly/183im4l for all the details.

Airplanes to fill the skies over Temple - Temple Daily Telegram | In World War II aircraft from the Texas Flying Legends Museum and Commemorative Air Force. n A ground re-enactment in honor of Vietnam veterans, presented by the Texas Military Forces Museum at Camp Mabry and the Marine Aviation Museum in ...

Spirit of aviation lives on - Camarillo Acorn | The B-17 was donated to the EAA Aviation Foundation in 1983 and displayed at the EAA AirVenture Museum in Oshkosh, Wis., for a decade. The airplane made its national tour debut in the spring of 1994. The B-17 will stop at the Camarillo Airport from May ...

Aerobatic team to join Red Arrows at 2013 Weston-super-Mare Air Day - This is Somerset | An aerobatic team is the latest attraction to confirm its place at the Weston-super-Mare Air Day. The event, organised by North Somerset Council, is on June 22 and will feature a host of famous aviation names filling the skies above Weston Bay ...

The new airshow of the Dutch F16 Demo-Team for 2013 from TAKEOFF TUBE

B-25s soar over the Emerald Coast (VIDEO, GALLERY) - The Northwest Florida Daily News | DESTIN — The twin engines of the B-25 roared to life in the late afternoon sun Tuesday. The propellers of the World War II-era bomber started their warm-up routine, spinning slowly at first and then faster and faster until the 23,000 pounds of ...

Future of fly-in up in air after 20 years - The State Journal-Register | Both waved while Ruth Wilson's nephew Mark Wells took off on an airplane flight with passengers including another of Wilson's granddaughters and a niece. The 20th anniversary of the Charlie Wells Memorial Fly-In, a two-day event, took place at Landmark ...

Balloons over Drumheller, Alberta from Aviation News - Airplane-Pictures.net | Special thanks extended to the Calgary Balloon Club for the excellent work in organizing this weekends activities in Drumheller, Alberta!...

Family of WWII Flying Tiger to gather for memorial service at McConnell - Kansas.com | When a Kansan who flew World War II combat missions with the famed Flying Tigers died in November, there wasn't time for a family scattered across the country to gather to honor their hero.

Eldon Mace died just four days past his 90th birthday and was...

WW2 Photos Look Back at the B-17′s Long Beach Years - War History Online | On the 75th anniversary of the U.S. bomber that dominated the skies in World War II, here's a pictorial tribute to 'Rosie the Riveters' who built the Flying Fortress at the Douglas Aircraft plant. Introduced in April 1938, the B-17 secured its place in history as a long-range, high altitude heavy bomber used to great effect against...

The French military aircraft overseas 1911-1939 from Passion for aviation by Xavier Cotton | The French military aircraft overseas | 1911-1939 | Jean-Baptiste sleeve | Foreword by Jacques Fremeaux | If the field of civil aviation overseas is now a well known area, the study of military aviation remains almost unexplored. Thus, Jean-Baptiste sleeve offers us a unique book on the evolution of the French Air Force: it gives us to understand the reasons why the French military aircraft deployed overseas to spend an aviation domination dedicated to the control and management of colonial territories towards an aviation defense and protection. A study that does not neglect the human realities as such gives us a vivid description of the lives of the crew ....

Yankee Air Museum Wants Home At Ex-Bomber Plant - CBS Local | "To relocate where men and women worked around the clock to produce the aircraft that helped preserve our nation's freedom will bring history to life in a unique and powerful way," Dennis Norton, the founder and president of the Yankee Air Museum, said ...

Merseburg from Let Let Let - Warplanes by Robert | The museum Merseburg is located in what was formerly East Germany. The Museum was established in the late 1990s on the site of a former Soviet Air Force base which closed in 1991. The museum holds an excellent collection of aircraft as well as Motor Vehicles. Images present following subjects:...

Combat Air Museum Holds The 20th Annual Pancake Feed Fundraiser - WIBW - WIBW | Shawnee County commissioners and a few Topeka City Council members showed up at Combat Air Museum's 20th annual fundraiser and pancake feed. Topeka Treasurer, Larry Mah, and Congresswoman Lynn Jenkins joined along with others to flip ...

Podcast: Trade-A-Plane's Global Plan -- 20 Years Exhibiting at Aero from AVWeb Podcast - Podcast | If everyone on the planet knows what Trade-A-Plane is, there's a reason for that. Long before it became fashionable to have a global business plan, Trade-A-Plane had been exhibiting at shows all over the world. In this podcast, Trade-A-Plane's Cosby Stone tells AVweb the company has been coming to Germany since the day the show started more than 20 years ago.

Video: Smart Car Goes Flying -- FlyEco's Three-Cylinder Diesel from AVwebFlash Current Issue | Although some may consider it a smugmobile, Mercedes's diminutive SmartCar has gained a worldwide following and a market. The European version has a nifty three-cylinder diesel with impressive fuel specifics that a company called FlyEco has adapted for aircraft use....

Kids Fly Free on Young Eagles Day - Patch.com | ...The Experimental Aircraft Association (EAA) Chapter 176 is sponsoring a Young Eagles Day on Saturday, May 11, from 10 a.m. to 4 p.m. at the airport. All children and teens ages 8 to 17 will have an opportunity to fly in an aircraft piloted by an EAA pilot, free of charge....