Sun 'n Fun attendance up - Aircraft Owners and Pilots Association - AOPA Pilot | Sun 'n Fun President John "Lites" Leenhouts announced April 12—the fourth day of the thirty-ninth annual Sun 'n Fun International Fly-In & Expo—that attendance is up 5 percent over the past two years. "The camping area is packed, vendors tell me ...

Goodyear Advantage Tour soars from General Aviation News | AKRON, Ohio – The 2013 Goodyear Advantage Tour recently kicked off with a performance by aerobatics champion Mike Goulian during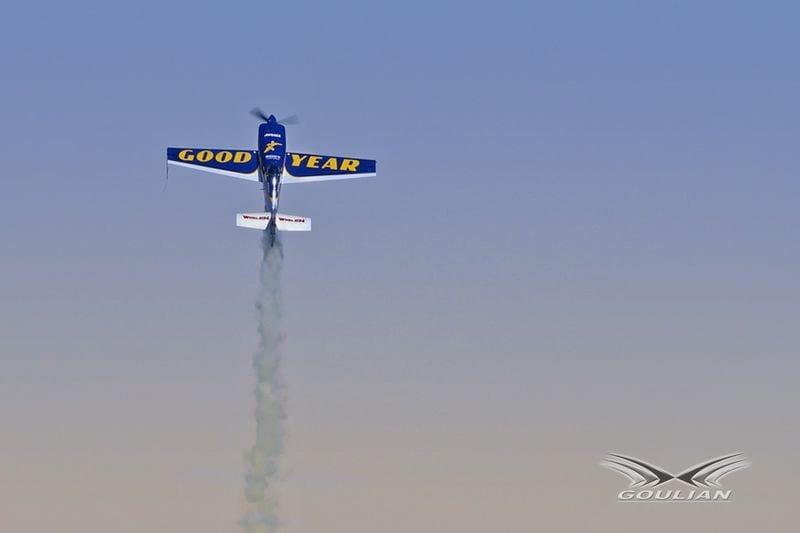 the TICO Warbird Show in Titusville, Fla. Goodyear is sponsoring the Advantage Tour in conjunction with Goulian Aerosports and Aviall Services Inc., the world's largest provider of new aviation parts and a distributor of Goodyear brand aviation tires....

Dubuque air show won't include military elements - Ct Post | DUBUQUE, Iowa (AP) — An annual summer air show in Dubuque won't include military elements this year because of automatic federal spending cuts, according to an organizer of the event. Perry Mason, general sales manager for Radio Dubuque, told the ...

Airport manager: Sequester impact on air show minimal - Petoskey News-Review | The most significant display of modern military prowess at the air show, which will take place Father's Day weekend, June 15-16, will be that of the Canadian Army SkyHawks, the same parachute demonstration team and massive Lockheed C-130 transport ...

Army and Royal Navy to star at Bournemouth's 2013 showcase - Bournemouth Echo | REPRESENTATIVES of every available RAF display team will be at this year's Bournemouth Air Festival, it has been confirmed. The RAF will join the Royal Navy and Army in turning out in numbers for the four-day event between August 29 and September 1.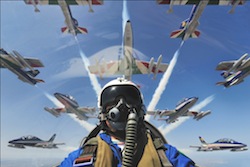 Somma Lombardo The Frecce Tricolori "land" in Volandia - Varese News | Have you always dreamed of being a pilot of the Frecce Tricolori? Of hovering in the air leaving the unmistakable scent of smoke green, white and red? Or starting to dive into your viewers in suspense? Saturday 20 and Sunday 21...

Air Hogs Takes to the Skies at the 2013 Ft. Lauderdale Air Show - Wall Street Journal | LAUDERDALE, FL, April 16, 2013 /PRNewswire/ - Air Hogs, the industry leaders in remote controlled (R/C) vehicles are thrilled to announce the exclusive toy sponsorship of the Fort Lauderdale Air Show, April 20-21, 2013. A full sized version of the ...

WOAW 2013 - vimeo.com | Women Of Aviation Worldwide Week aims to foster diversity in aviation by celebrating history, raising awareness, and sparking vocations among the female population.…

B-17 "Memphis Belle" takes to the East Bay skies - San Jose Mercury News media center | The World War II Boeing B-17 Flying Fortress "Memphis Belle" flies over the Hayward Executive Airport in Hayward, Calif. on Monday, April 15, 2013. Operated by the Liberty Foundation of Tulsa, Oklahoma, the "Memphis Belle" is one of only 13 B-17's that ...

B-17 model would honor history of Brooksville-Tampa Bay Regional Airport - Tampabay.com | The lesson would focus on a one-sixth scale replica of the B-17 Flying Fortress bombers that flew in and out of what originally was the Brooksville Army Air Field. The Hernando County Aviation Authority is working to purchase a model to hang above the ...

Rose of York from Vintage Wings of Canada by Dave | Minutes after the christening, a gust of wind causes Princess Elizabeth to grab her hat as perfectly good English cider drips from the christening
bottle. Unpublished photo Jeff Ethell collection - Simonsen copyright. This negative was found in the Smithsonian collection by Jeff Ethell, 1986 By Clarence Simonsen with Dave O'Malley On 26 March 1942, His Majesty King George VI and his wife, Queen Elizabeth [now known as the Queen Mother] paid a formal visit to the early production line of Avro Lancaster Mk. I bomber aircraft being built at Yeadon, England. In their honour, a single Lancaster with serial number R5489* was give the name of George while another, serial number , was named Elizabeth**. Unfortunately, both Lancasters had a typical short life with the...

Final Push Is On for Bugatti 100P Racer Project from EAA - The Experimental Aircraft Association | About two and a half years ago Scotty Wilson, EAA 572551, of Tulsa, Oklahoma, traveled to Oshkosh to examine the original Bugatti 100P Racer that's on prominent display in the AirVenture Museum after being donated to EAA in 1996.

Bob Hartmaier's Airmasters from Antique Airfield News | Bob Hartmaier of Monroe Township, NJ wrote about the Pitcairn photo in the latest copy of Antique Airfield Runway, and an update on his new Airmaster:...

Alaska's First Bush Pilot - Cowboys & Indians - Cowboys and Indians | After World War I ended, Eielson organized the Hatton Aero Club and got into barnstorming, but on the practical advice of his father, he soon went to law school at Georgetown. Working part time as a police officer at the Capitol, he met Daniel ...

CoolPix: Convair Ad Circa 1953 With B-36 (Orange Paint!) from AirPigz by Martt | Fear not, AirPigz HAS NOT gone 'orange paint' for every post already... I just knew that today I'd be posting this sweet Convair ad from back in the day, and I figured preceding it yesterday with some extra Convair-related orange paint was gonna be a great lead-in. Be sure to open this CoolPix artwork up big and take it all in, and take note of the line drawing of the P5Y in the blue area at the top. That's an....

Martin XB-51 from Let Let Let - Warplanes by Nico | In 1946 the U.S.Army Air Force (soon to be renamed into the U.S. Air Force!) released a design specification for a new attack bomber intended as a successor for the Douglas B-26 Invader. Initially Martin submitted a design for a highly modified version of the P4M-1 Mercator patrol bomber fitted...

Balloons over ........... Lake Hayes from MRC Aviation by Mike Condon | The scenic Central Otago town of Queenstown boasts a staggering array of adventure tourism outlets and one of these with a slightly lower adrenalin requirement is hot air ballooning with Sunrise Balloons....

Spirits soar at Aviation Day - Wilkes Barre Times-Leader | Brendan LaFrance, a senior at Marywood and president of the school's Aviation Club, added that last year's event brought in more than $1,600 for Angel Flight. Kristinia Luke, a 2011 Marywood graduate, serves as the mission coordinator for Angel Flight ...