Valkaria AirFest Scheduled for Takeoff on April 20 | VALKARIA, Fla. -- The friendly skies over Brevard County will play host Saturday, April 20, to the 7th annual Valkaria Air Fest 2013. This
year's all-day event features multiple air shows with world-class champion displays and rides on everything from vintage World War aircraft to hot air balloons, powered paragliders and airboats, to kiddie rides, live music and up-close and hands-on contact with all sorts of flying machines...

Fargo AirSho canceled - Grand Forks Herald | FARGO – The Fargo AirSho scheduled for Aug. 10-11 has been canceled, a decision that comes after the Navy's Blue Angels flying team canceled the rest of its season because of federal budget cuts. Fargo AirSho officials announced the cancellation this morning....

The Patrouille de France in the sky of Corsica - France 3 | On 30 April, the Patrouille de France will also host the sky above Corse Calvi Balagne the 150th anniversary of Camarón. The commemorations of the battle of the 3rd company of the Foreign Regiment, during the...

WWII Heritage Days set for April 27-28 at Falcon Field - The Citizen.com | American military history will come alive on April 27-28 when the Commemorative Air Force (CAF) Dixie Wing will host the 10th Annual World War II Heritage Days at its facilities at Falcon Field in Peachtree City. The two-day event will feature a...

Airshow of the Cascades gears up - Portland Tribune - Portland Tribune | by: TOM BROWN - Bud Granley, of Bellevue, Wash., who flew The Airshow of the Cascades may be four months away, but preparations are already well under way. This month, organizers sent out about 450 emails and letters to remind pilots about the fly-in ...

Air shows look to 2014 with the Blue Angels - Pensacola News Journal | Air show promoters and vendors throughout the nation are anxious for evidence that the Blue Angels actually will return
before signing contracts on everything from renting bleachers to reserving...

Show 9 Franklin 4-11-2013 - YouTube | FAN Host Diego ALfonso interviews Kyle Franklin

Ford Tri-Motor Tours Set to Launch in May from EAA - The Experimental Aircraft Association | EAA's 1929 Ford Tri-Motor and its 'sister' plane from the Kalamazoo Air Zoo will tour the country this spring and summer, giving passengers an opportunity to travel back to the early days of luxurious commercial flight.

RNAS Culdrose Air Day returns to Cornwall this summer - This is Cornwall | Visitors will be able to meet those who have served on frontline squadrons, supporting the Royal Navy all over the world. Organisers are already working hard to make it a day to remember and The Red Arrows have confirmed their attendance. Main image ...

Red Tails Project Brings Story of Tuskegee Airmen to Tallahassee - WCTV | Red Tails Project Brings Story of Tuskegee Airmen to Tallahassee. Press Release: CAF Red Tail Squadron. CAF Red Tail Squadron is a 501c3 non-profit group based out of Terre Haute, Indiana that is affiliated with the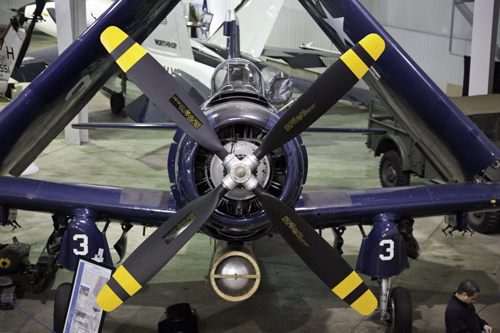 Commemorative Air Force (CAF).

SE 99 International Women Pilots Meet in Historic Mobile from Alabama Aviator - Aviation News | MOBILE AL- Last week members from eight states of the Southeast Section of the Ninety Nines International Organization of Women Pilots landed in historic Mobile Alabama for their Spring meeting. Discussed was planning for the 2014 International Conference in New Orleans, July 9-12 in addition to chapter activities. The SE Section Ninety Nines Fall meeting will be September 27-29 in Biloxi, MS...

New EAA/Ninety-Nines Scholarship Pays for Flight Training Through Solo from EAA - The Experimental Aircraft Association | EAA and the Ninety-Nines are proud to announce the Karen Johnson Solo Scholarship, which will provide young women (ages 16-20) with financial support for flight training through first solo.

Young Eagles Flight Rally scheduled for April 20 - The Southeast Sun | The rally is part of the EAA Young Eagles Program, created to interest young people in aviation. Since the program was launched in 1992, volunteer EAA pilots have flown more than 1.7 million young people who reside in more than 90 countries.