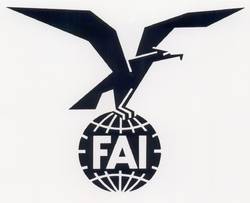 2013 World Aerobatic Championships Come To US
- Aero-News Network | Chosen Site Is Jean, NV, Southwest Of Las Vegas | The 27th FAI World Aerobatic Championships will be coming to the United States in 2013. Members of the FAI Aerobatics Commission met in Krakow, Poland earlier this month and approved a proposal to hold the event in Jean, Nevada. The Jean Airport (0L7) is about 25 minutes southwest of the Las Vegas Strip, immediately adjacent to the Gold Strike Hotel and Casino. The official event website says the championships will be organized by a...
Blue Angels to visit Pease in advance of 2012 air show
- Sea Coast Online | PORTSMOUTH — The U.S. Navy Blue Angels are planning a return visit to the Seacoast Monday, Nov. 28, in preparation for the upcoming 2012 Service Credit Union Boston-Portsmouth Air Show. Lt. Mark Tedrow is expected to land Blue Angel #7 at the Portsmouth International Airport at Pease for the brief visit....
Wings of Blue wins gold
- Air Force Academy Public Affairs | 11/18/2011 - U.S. AIR FORCE
ACADEMY, Colo. (AFNS) -- Nov. 3 was a good day to jump out of a perfectly good airplane, as the Air Force Wings of Blue parachute competition team can attest. The squad's four-person "Air Force Inception" team won first place in the four-person intermediate free-flying competition at the U.S. Parachute Association's National Skydiving Championships in Eloy, Ariz., highlighting a string of good finishes by both Air Force Academy cadets and U.S. Army skydivers....
Two Weeks Remain for Refunds of Air Race Tickets
- KTVN | From the Reno Air Racing Association: The Reno Air Racing Association (RARA) is currently offering refunds for tickets purchased for Saturday, Sept. 17 and Sunday, Sept. 18, 2011 due to the cancellation of the remainder of the 48th Annual National Championship Air Races. Since refund information was first posted in mid-October, Air Race customers from around the world have called, mailed and emailed their support that RARA apply their refund amounts towards sustaining the future of the air racing organization and the planning and production of future events....
Pilot Sullenberg reunited with miracle plane
- Kansas City Star | CHARLOTTE, N.C. | For the first time since the historic splash landing in the Hudson River in 2009, Capt. Chesley "Sully" Sullenberger on Friday reboarded the Airbus 320 whose wings carried him to aviation fame. "It's a familiar place," Sullenberger said after dropping back into the left seat on the flight deck of the US Airways jetliner —now an attraction at the Carolinas Aviation Museum beside Charlotte-Douglas International Airport....
ICAS Foundation to Raffle Waco "Mystery Ship" Pedal Plane at ICAS. (Dec. 4-7, 2011)
by Franklin's Flying Circus | A small group of airshow enthusiasts have built an amazing pedal plane version of Kyle Franklin's Waco "Mystery Ship". The ICAS Foundation will be selling raffle tickets for this one-of-a-kind work of aviation art that also functions as the world's coolest toy. All proceeds from the raffle will go to the Kyle and Amanda Fund being administered by the Foundation. Buy Tickets
HERE
.
New CAF director
- ODESSA AMERICAN | The Commemorative Air Force (CAF) and CAF Airpower Museum announced Friday that Autumn Hicks as the new museum director of the CAF Airpower Museum. Hicks had served as interim director since September....
Flying Tigers reunite, honor 70 years of service
- Middle East North Africa Financial Network | (AFNS) -- The 2011 Flying Tigers reunion brought together pilots who have flown attack and rescue aircraft bearing the infamous shark's teeth for the past...
The Comet Affair
- Air & Space Smithsonian | Why the cold war forced the British government to choose between keeping a friend and arming an enemy.
Branstetters had a love of aviation, OSU
- 2KJRH | TULSA - A plane crash that killed two of Oklahoma State University's coaching staff also claimed the lives of two other people. Olin Branstetter and his wife, Paula, were both onboard the plane that killed OSU Women's Basketball Head Coach Kurt Budke and Assistant Coach Miranda Serna....
The model NC-4
- Travel for Aircraft | The model NC-4 | The previous post was about the real
Curtiss NC-4, first aircraft to cross the Atlantic Ocean which resides in the National Naval Aviation Museum. The mammoth size of the seaplane makes it difficult to capture it in a single image — not that I am complaining since any visitor can walk right up to it to see the fabric's texture and wooden hues....
In 1954, ANYTHING Is Possible! (Convair XFY-1 Pogo VTOL Video)
- AirPigz | This short video from November 1954 shows the Convair XFY-1 Pogo making the transition from a tailsitting VTOL concept to a forward flying big-prop-beast! (ok, big props) Bottom line: this is a must see video! Stop and think about this... it's 1954 (57 years ago) and an airplane successfully takes off from a tailsitting position, then speeds around in fast forward flight, then comes back and...
A Canadian at an Air2Air Workshop
- Flightglobal | I found out about Air2Air workshops a while ago when looking at Moose Petersons website. The workshop has 3 Instructors Moose Peterson, Richard VanderMeulen and Doug Rozendaal and are held in Arizona, Florida and Texas with four workshops done this year. I went to Galveston Texas on Thursday November 3 and when I got into town I found 5000 Harleys and their owners at the annual Lone Star Harley event. Those bikes make a lot of noise but cannot beat the sound of the B-17G engines when you...
Aerial Firefighting in Ontario
- Flightglobal | In August of 1921, during a timber sketching flight in the Sioux Lookout District, Lieut. R. N. "Reg" Johnston spotted a forest fire on an island in Cliff Lake. He returned to base where he picked up a ranger equipped with the necessary fire-fighting tools. The ranger managed to extinguish the fire before it got out of control. It is believed that this was the first case in Ontario of an aircraft being used to suppress a fire. Carl Crossley in 1944 began experiments dropping water on fires from aircraft. He decided that it would be useful as it took...
Today in Aviation History – November 19
- CRUFC
Aviation High School breaks ground on new location
- Tukwila Reporter | Aviation High School junior Jacob Wagner already had a dream come true. He got to fly an airplane solo for the first time. "It was the best experience I've ever had," he said, beaming. "I was just giggling the whole time. It felt so good to be up in the air; I felt so free." This experience was possible because of a discount Wagner received through his enrollment at Aviation High School. The school, built in 2004, focuses on
preparing students for college and a high-technological workplace....
Keystone LB-5 under construction
- Planeshots | More of the LB-5 in their
archives
EAA to Launch Adult Flight Program in Spring 2012
- Aero Experience | The Experimental Aircraft Association (EAA) has announced its long-awaited aviation program for adults scheduled for rollout in Spring, 2012. The Aero Experience reported that changes to the Young Eagles program (which include an adult flight program) were being considered by the EAA back on January 16 during the 2011 Midwest Aviation Conference and Trade Show held in St. Louis County. During the conference, EAA President Rod Hightower spoke about enhancements being made to the Young Eagles program, such as the Sporty's Pilot Shop virtual pilot training instruction and the voucher available for an orientation flight with a flight instructor. The adult flight program was then in development, and now the EAA press release below gives more details:...
Design by Rutan
- Air & Space Smithsonian | A retrospective of Burt Rutan's high-performance art.
Astronauts Usher in New NYC Museum Space Show
- Space.com | NEW YORK — The American Museum of Natural History here raised the curtain on its brand new space show this week, with help from two guys with first-hand experience. NASA astronauts Mike Massimino and John Grunsfeld, who both flew...