A Quick and Dirty First Timer's Guide to EAA AirVenture Oshkosh 2014 * Jaunted | The featured aerobatics and aircraft vary—check the daily schedule and peruse the list of performers—but plan to do nothing but stare up into the sky and get goosebumps for much of that time. This goes double for
when the USAF Thunderbirds take to...


Over 1700 EAA Airventure Photos!

Storms Keep AirVenture Crowds Alert * WBAY | Oshkosh - The grounds at EAA AirVenture were a bit wet Tuesday night after strong storms moved in at the conclusion of the air show. As dark clouds moved in and the wind picked up, aviation enthusiasts had a different reason to keep their eyes to the...
Fun Fly Zone Interview - Andy Corsetti · eaavideo.org | EAA AirVenture 2014 pilot Andy Corsetti talks about his trip flying from south Florida to Oshkosh.

Interview with Belte Aircraft's James Wiebe · eaavideo.org | Wednesday update from the Fun Fly Zone - An interview with James Wiebe, owner of BeLite aircraft. James talks about the design of his new Pro Cub ultralight aircraft. Part of the manufacturing included the use of a 3D printer!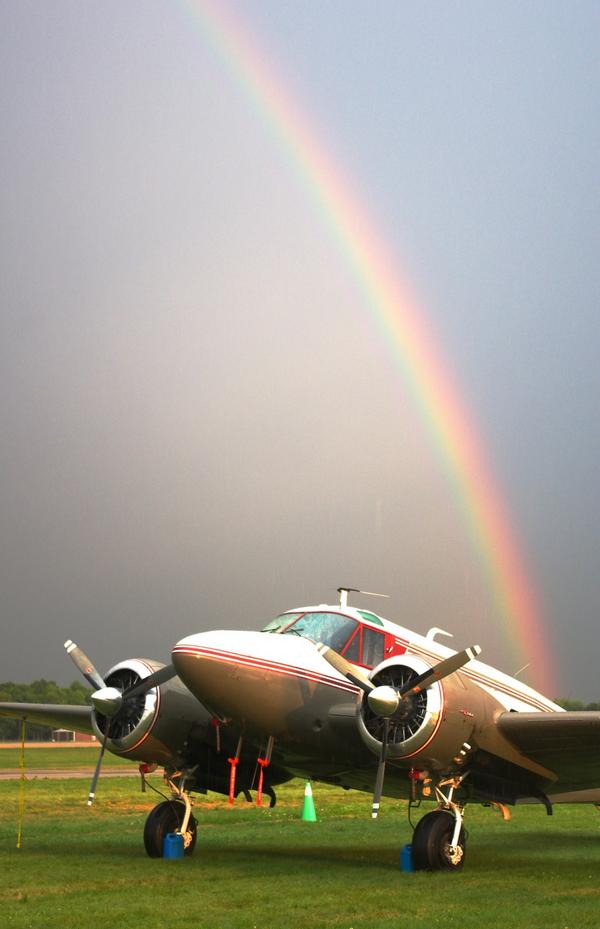 Divan Muller via Twitter
Some talented "eyes" at Airventure this year.
My First AirVenture. The Museum
by
Ric Peterson
|
EAA Museum
. With a collection of more than 200 historic airplanes, the EAA AirVenture Museum combines the passion of aviation's past with the promise of its exciting future. The heart and soul of any good museum is its collection and this collection is outstanding, even with its Eagle Hangar empty and the World War Two aircraft outside to make room for tonight's tribute to Paul Poberezny and Thursday's Young Eagles Gala....
EAA visitors getting glimpse back to era of Earhart, Post
* Milwaukee Journal Sentinel | In 2009, the retired Northwest Airlines pilot was at the controls while actress Hilary Swank — portraying Amelia Earhart — pretended to fly the plane as a camera crew filmed her for a movie on the doomed aviatrix. Because Lockheed made just 130 Model...
'One Week Wonder': Volunteers Build Plane at AirVenture
* WBAY | EAA AirVenture volunteer Gwendolyn Herman has flown a plane before, but she's never built one. "From flying one, to seeing all the mechanics that actually go on underneath the skin, it's actually really interesting," said Herman. She's been working...
Updated through the day - Check HERE