Our thanks again to Fenceheck for keeping us posted on this weekends events!

Pensacola Navy Museum's 50th Anniversary Event Postponed
· Warbirds News | The Navy announced Wednesday that it is postponing events marking the 50th anniversary of the National Museum of Naval Aviation because of the government shutdown. As many other museums across the United States, the Navy Museum and U.S. Air Force Museum were effected my the government recent controversial decision. A black-tie gala planned for Saturday evening at Pensacola Naval Air Station has been pushed back to an unspecified date....
Video: Eric Harryman Flies with the Snowbirds at the California Capital Air Show
- Fox40 | Eric Harryman recounts his wild flight with the Canadian Snowbirds at the California Capital Air Show.
Video: California Capital Airshow Aerobatic Competitor Mike Goulian
- Fox40 | Sabrina Rodriguez gets the honor to speak with Aerobatic Competitor Mike Goulian about his upcoming performance at the California Capital Airshow.
Vero Beach Air Show returns after 16-year hiatus
- WPTV | VERO BEACH, Fla. - The Vero Beach Air Show returns this weekend after a 16-year hiatus. Located at the Vero Beach Municipal Airport, planes will be on display and in the air like the A-4 Skyhawk and the P-51 Mustang. Organizers say all the money raised for the event will help military veterans in Indian River County, but there won't be any performances from the military because of the sequester....
Classic plane show returns to Elkhart
- WNDU-TV | Dozens of vintage planes will swoop into the Elkhart Municipal Airport for their fourth annual Warbird fly-in on Saturday. Gates open bright and early at 7 a.m. with the first formation contest starting at 10 a.m. Members of the Steermen Bi-plane and T-6 clubs have been coming to Elkhart to show off their historic planes since 2010...
More From Memphis: Aircraft Arrivals and Ramp Displays
- The Aero Experience | In the previous posts, we've highlighted the Canadian Forces Snowbirds and the civilian aerobatic performers featured at the Memphis Airshow last weekend. The Aero Experience visited the Millington Regional Jetport Friday prior to the Friday night airshow, so visiting aircraft were beginning to arrive during our stay. We were able to see...
Bill Adams Air Show Phoenix 1962
- www.youtube.com via STUNT FLIERS AND AIRSHOW GREATS FB Group
Reno Air Races 2013: Weekend Part I
- Flying Magazine | Photographer Gary Rosier gets up close and personal with the 50th Anniversary Reno Air Races and shares all the excitement from the show...
50th Annual Reno National Championship Air Races
- InFlight USA | (Pete Shirk)The title of the
event has been confused with a 50th Anniversary. The first national championship air races were held at Reno in 1964, so the 50th anniversary of that will be Sept. 2014, but Reno was anxious to celebrate something, and so celebrated the 50th race rather than the 50 anniversary. (Ask your spouse for clarification on anniversaries.) And celebrate we did, however, it did not come easily. A little background history will help....
The 50th National Championship Air Races -- Wrap-up -- Part 1
- The Pylon Place | Well, the 50th is in the books. The same kid won, but he was riding a different horse. There was good, there was bad, and there was not a lot of ugly, thankfully. Let's get started with the review....
It's one small step for Buzz Aldrin at Northamptonshire charity event
- Northampton Chronicle & Echo | Astronaut Buzz Aldrin landed in Northamptonshire for a charity event aimed at raising money to help D-Day veterans return to Normandy. The second man on the moon was the guest of honour at the Beattie Foundation annual 
gala, held at Sywell Aerodrome. The event was held to raise money to help war veterans return to Normandy for the final, formal commemoration of D-Day in 2014....
Plane truths about Jean Batten
- The Dominion Post | ... Jean Batten was the most famous New Zealander of her time, a record-breaking aviatrix who made the first solo flight from England to New Zealand in 1936 - and became an international celebrity. And now Dame Fiona Kidman is shedding new light on her story...
The Luftwaffe in 1961 by Howard "Scrappy" Johnson, Part 3
· Warbirds News | In the Luftwaffe, pilots are subject to the laws of the civilian courts while flying. When they create a disturbance by low flying or cause damage as a result of a crash or any other mishap they can be brought to trial in the civilian courts. This is not true in the United States Air Force as in most cases the military courts will take precedence and, except for...
Postcard from ... Green: MAPS Air Museum's new memorial landmark to honor pilot and WWII vets
- Canton Rep | Robert Withee, who flew a P-51 during World War II, was the star of the groundbreaking for a new memorial soon to be placed where the access road for MAPS Air Museum turns off state Route 241. He even signed autographs...
Coroner says it was unbelievable that pilot in fatal crash was allowed to fly
- The Australian | ...A CORONER has savaged Australia's aviation watchdog for failing to ground a pilot with a history of seizures and safety breaches. Veteran aerobatic pilot Barry Hempel and his 35-year-old passenger Ian Lovell died when Mr Hempel's plane plunged into the ocean off South Stradbroke Island in Queensland in October 2008. Mr Lovell's girlfriend Samantha Hare had bought him the joy flight as a birthday gift, unaware that safety breaches had seen the pilot stripped of his licence to carry paying passengers....
Pima Air and Space Museum to host 3rd annual Halloween event
- Tuscon News Now | The Pima Air & Space Museum will host its third annual "Night of Fright" on Oct. 25. Museum officials say there will be trick or treating, pony rides, a magic show, "Eyeball Mini Putt-Putt," "Ghost Bowling," a "Bone Toss," Halloween tattoos and face painting, and a baked goods walk....
U.S. Navy's last F-14 Tomcat flight 7 years ago today
- The Aviationist | Still in service with the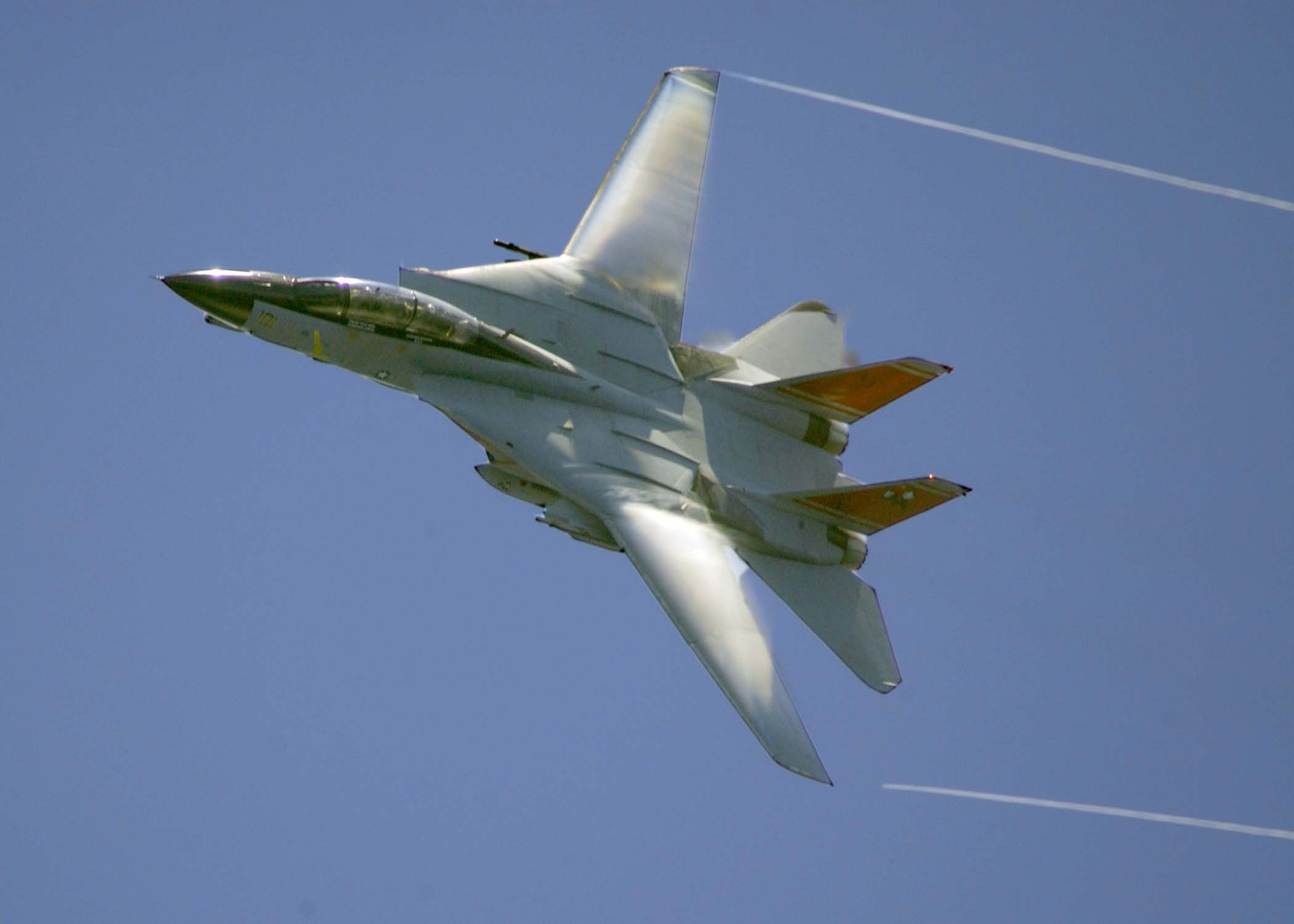 Islamic Republic of Iran Air Force, where it was recently spotted with a beautiful splinter color scheme, the F-14 Tomcat was retired by the US Navy seven years ago. Even if, officially, the last flight of a U.S. Navy Tomcat took place on Sept. 22, 2006 during the ceremony that was held at NAS (Naval Air Station) Oceana, the real last flight of a Tomcat in the USN colors was on Oct. 4, 2006....
Sikorsky S-58T — heavy lifting on a Sunday morning
by travelforaircraft | ...The S-58T retains its original magnesium alloy fuselage as well as metal-over-wood tail rotor but it is the new engines that have remade this helicopter. Side-by-side twin Pratt & Whitney jet turbines have replaced the original single Wright radial reciprocating engine. These new engines sit low in the nose which has been redesigned to have an edged snout with twin, and distinctly characteristic, black rectangular engine air inlets. The exhaust is directed out of the left side, below and forward of the pilot. Yes, the pilot usually is on the left side of this helicopter — not the right side as in most U.S. made helicopters — since most aerial crane work is flown from the left side as the S-58T naturally tilts a bit to the left (greater visibility for the pilot and his aerial crane work)....
Meet Young Eagles Chairman Sean D. Tucker
· eaavideo.org
Young Eagles gives Mohave County kids a taste of flying
- Kingman Daily Miner | Chapter 765 has given more than 700 free flights to the children of Mohave County since the Young Eagles program began, said Amspoker. The fuel, which costs $6 a gallon and takes about 100 gallons for the event, is underwritten with donations by the...
Girls with Wings:
Former Astronaut Gives The 411 On Existing In Space
- WSB Radio | Experts may have all the answers, but let's face it: kids ask the best questions. To celebrate World Space Week, Josh and some young space buffs are joined by former astronaut David Wolf. He answers questions like: What's it like to be in space?...