2013 Leesburg Airshow - Leesburg Today | More than 7,000 people attended the Leesburg Airshow
Saturday. The tarmac at Leesburg Executive Airport was filled to aircraft on display, hotrods and classic cars and lots and lots of people looking up to the sky was stunt pilots showed off their talents...

Copperstate prepares for takeoff · General Aviation News Staff | CASA GRANDE, Ariz. — Since 1971, Copperstate Fly-In & Aviation Expo has been a great place to see a diverse blend of aircraft in action, attend informative workshops, and check out the latest aviation products. It has grown by about 10% a year since it was established. In 2013 it attracted more than 500 aircraft and 5,100 attendees from 10 countries and 39 states. Now in its 41st year, the 2013 fly-in is scheduled for Thursday, Oct. 24, through Saturday, Oct. 26, at the Casa Grande Municipal Airport in Casa Grande, Ariz...

6th Annual Wings & Wheels festival set Oct. 4-5 in Georgetown - Cape Gazette | The 6th Annual Wings & Wheels - a Georgetown Fall Festival returns to Sussex County the first weekend of October, and organizers have landed one of the country's few remaining, truly historic figures from World War II as a special guest. Not only will the Greater Georgetown Chamber of Commerce, the Delaware Aviation Foundation and the Wheels that Heal Car Club host the fly in of vintage planes and classic car show Saturday, Oct. 5 from 10 a.m. to 4 p.m., but Lt. Col. Richard "Dick" Cole, a member of the Doolittle Raiders who was a co-pilot for Lt. Col. Jimmy Doolittle, the legendary Doolittle Raiders leader during the historic April 1942 bombing of Japan, is also on the radar screen for the Oct. 4-5 Wings & Wheels event at the Sussex County Airport in Georgetown...

Hemet-Ryan Air Show is back! - Palm Springs Life | November of 2013 marks the return of the Hemet-Ryan Air Show. The biennial event is scheduled to land at the Hemet-Ryan Airport on Saturday, November 2nd, from 9am to 3pm. The air show is hosted by Riverside County's Economic Development Agency and the City of Hemet and is free to the community...

100th Schneider Trophy race cancelled - Channel Television | Alderney's 17th air racing event got underway this weekend, attracting pilots from as far afield as Malta. 17 pilots and navigation teams took part in the event but due to bad weather conditions the main race of the weekend was cancelled. Alderney was...

Castiglione del Lago, Umbria air show Sunday: return the Arrows tricolor with Zoppitelli - Translated | The history of aviation in Umbria is made of a few "chapters" but all exceptional. Marco Zoppitelli is one of these. The captain of the Air Force pilot was the first and so far the only driver to belong to the Umbrian Arrows tricolor. After 8 years of service, will conclude in Umbria his last season in the aerobatic team....

Bournemouth Air Festival photo competition 2013: see the winning pictures - Bournemouth Echo | THESE are the winning shots of the 2013 Daily Echo and Castle Camera Bournemouth Air Festival photo-graphic competition. The contest had more than 600 entries and the standard this year was heralded as the best-ever by the judges, who remarked on...

Air Races spark warm family memories for Reno woman - Reno Gazette Journal | Her late father, J. Carroll Cone, was both a legend and a maverick, helping write aviation history, including air racing long before it came to Reno. "It's such a neat story," Cone-Lewis said, clutching a photo of her father as air racing planes...

Pilot struck, killed by helicopter blade at Pennsylvania fair | (CNN) -- A veteran helicopter pilot giving rides at a Pennsylvania town fair was killed after he was hit by the chopper's spinning rotor. Carl R. Enlow, 69, landed the helicopter at the Bloomsburg Fair grounds Friday to re-fuel and to allow a relief pilot to take over....

Hot Air Festival folds after two years - Van Wert independent | While there have some successes with a two-year-old revival of the former Hot Air Affair hot air balloon festival, those successes are not enough to have a third edition of the festival, organizers say. "The two-year effort at attempting to revive the...

Celebrating the legacy of the Tuskegee Airmen - Northdallasgazette | On October 16th and continuing through to October 19, 2013, The Commemorative Air Force will present "Operation Rise Above" , an exhibit that pays tribute to the heroics of the famed Tuskegee Airmen, WWII Black pilots who fought racism at home while conquering fascism abroad. Sponsored by UPS and hosted by the Frontiers of Flight Museum this exciting exhibit features the P51-C Mustang – Red Tail Airplane, symbolic of the Airmen and a 30 minute film documentary highlighting the history of the Airmen...

'Mr. Pocahontas' dies at 74 - The Packer | ...From 2003 on, he lived in Janesville, Wis. An aviation and airshow enthusiast, he was director of operations for the Southern Wisconsin AirFest in 2003 and 2004. Gauldin was also a contributing writer for the Atlantic Flyer and other aviation publications, as well as a member of the World War II Warbirds...

Sextants and Sonnets - Vintage Wings of Canada | When my father, F/L John W. (Jack) Chalmers wrote his memoirs as an RCAF navigator instructor, it was appropriate that he include some of his poetry that was inspired by his service in uniform during the Second World War. But the memoirs were never published. After he died in April 1998, I began going through his papers and books to see what should be saved and what could be given away or disposed of in other ways. Jack had been a writer and editor all his adult life. Even though writing was never a full-time job for him, he published some 25 books as author or editor. The books ranged from school textbooks for English courses to historical fiction for young readers, from commissioned histories to an atlas, from anthologies to biographies. Among Dad's papers were several unpublished manuscripts...

Lt. j.g. Bill Timmis got Navy Cross for sinking Japanese battleship - War Tales | Fleet Admiral William "Bull" Halsey sailed into the sea of Japan, between the Japanese home islands and the Chinese mainland, with Task Group 38.3 consisting of five aircraft carriers, two battleships, four light cruisers and a group of destroyers. It was July 20, 1945, less than a month before the Emperor of Japan surrendered unconditionally to...

It's Moving Day For The Goodyear F2G-1 Super Corsair · Warbirds News | On Oct. 12 the Museum
of Flight based in Seattle, WA makes big changes to the Great Gallery. The Goodyear F2G-1 Super Corsair will be moved out of its corner spot in the Great Gallery to a new home at the Museum's Restoration Center. Replacing it will be the Lockheed Model 10-E Electra, and joining it in the gallery's row of Golden Age of Aviation aircraft will be Stinson Model O. The gallery will be open on moving day, so come watch the activities...

Commemorative Air Force weighs move from West Texas, maybe to Dallas area - Dallas Morning News | The purpose was to restore and preserve "warbirds," or vintage military aircraft. The fleet consisted of nine planes. New home: CAF moved to larger quarters in Harlingen in 1968, then to Midland in 1991. In 2002, the name was changed to Commemorative...

Local Pilot Knows Missing Russian Bomber's Location - Sewardcity News | Lucky Wilson, a longtime Alaska pilot and Healy Helicopter warrant officer in Vietnam, who owns the aircraft storage hanger at Seward Airport, says he knows where the famed Russian bomber plane, missing since August of 1937 can be found. He saw the historic bomber in 1978, a couple of miles east of Oliktok Point off Alaska's Arctic Ocean Coast while overflying the area on a clear, sunny day. It was shining through the shallow water in which it was submerged. He could tell it was Russian by its curved wing tip, and its engine pod. American bombers have rounded wing tips, Wilson said...

Above & Beyond: I Have a Flameout - Air & Space Magazine | In the U.S. Air Force, learning to fly the high-altitude U-2C reconnaissance airplane was a rare experience. No two-place trainer existed for the U-2 student in the 1960s. With its spectacular 80-foot wingspan, removable outrigger "pogo" wheels under the wings, tandem main landing gear, wing skids at the wingtips, and a powerful Pratt & Whitney J75 jet engine in a relatively slim fuselage, the U-2 was a handful. And every flight was solo...

The Luftwaffe in 1961 by Howard "Scrappy" Johnson, Part 1 · Warbirds News | Few days ago we have published an introductory article about Howard "Scrappy" Johnson (here). Scrappy an article about the Luftwaffe in 1961 when he was an advisor to the West German Air Force, Scrappy wrote this article with the hope that it would get published on an American magazine.But that didn't happen. The reader's Digest, New York New York, Real Letter,Brand & Brand Letter one by one they turn him down. So here it is as it was written in 1961...

Grunt's eye in the sky - Travel for Aircraft | AeroVironment RQ-11A Raven Ravens are small, simple, quiet and effective which make them perfect for ground based units. Flying control is either active line-of-sight as far as six to ten kilometers or autonomously with the use of pre-programmed GPS waypoints. The RQ-11 is hand launched, a person simply throws it...

BASE Jumper Fatally Injured On Mt. St. Helena - Aero-News Network | Survived Long Enough To Activate An ELT, Call His Wife An experienced BASE jumper appears to have struck a rock outcropping on Mt. St. Helena in northern California resulting in his fatal injury...

Aero Club's 75th anniversary approaches - ABC Local | From October 18 to 20, Mr Rice's memories of "Smithy" visiting the Silver City will come flooding back when he takes part in the Broken Hill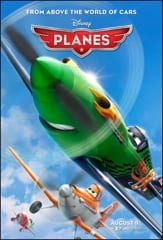 Aero Club's 75th anniversary fly-in. "There was an air pageant in 1937 which was attended by flyboys from all...

Disney's 'Planes' lands on DVD, Blu-Ray · General Aviation News Staff | Disney's "Planes" lands in homes and mass retailers nationwide on Nov. 19. The underdog story about a crop dusting plane named Dusty with sky-high dreams touches down on Blu-ray, DVD, Digital HD and On-Demand featuring several bonus features...

Youth fly free with Young Eagles program - Waukegan Journal | Young Eagles, a program by the Experimental Aircraft Association, gives kids the absolutely free opportunity to experience flying in small aircraft with local pilots. Sixty-seven kids from Gurnee, Waukegan, Round Lake and North Chicago families flew ...

Young Eagles to fly Saturday at Martin Airfield - Walla Walla Union-Bulletin | COLLEGE PLACE — Youngsters wanting to experience the thrill of flight will have their chance Saturday at Martin Airfield. The Young Eagles program (www.youngeagles.org) will sponsor free flights for youths age 8 to 17 throughout the day. Flights will ...

Young Eagles program offering free airplane rides for kids at Boire Field in ... - Nashua Telegraph | The Experimental Aircraft Association's Young Eagles will be offering kids free airplane rides at Boire Field next Saturday. The free introductory flights, with a licensed pilot, will be free, available to kids 8-17 years old and will run from 10 a.m...