Remembering aviation great Fred Cabanas - AOPA Pilot | He joked that instead of having an angel on one shoulder and a devil on the other, he'd say, "I've got two devils, both saying 'Do it, do it,'" longtime friend and aerobatic performer Gary Ward recalled. A phenomenal pilot with a proven safety record...

Corkey Fornof: Flying with Fury from General Aviation News by Drew Steketee | "I've known your name forever," I told Corkey Fornof, star attraction of the "First Saturday" breakfast last month at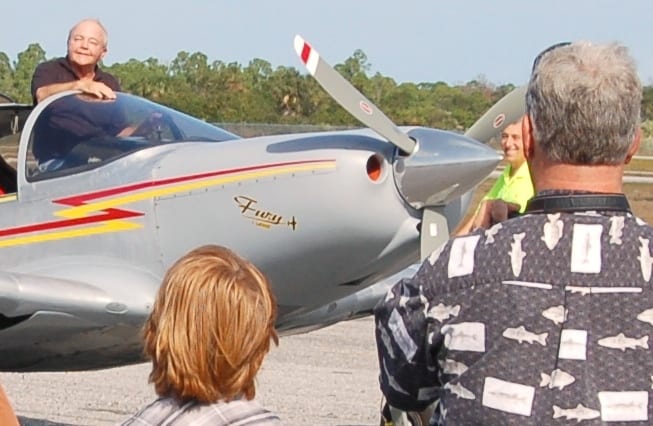 LoPresti Speed Merchants in Sebastian, Florida. "Me too!" laughed the stunt pilot legend, showing off the long-awaited LoPresti Fury (nee SwiftFury) these days at airshows. The man is having fun. And can he fly!...

UND wins fifth straight national aerobatic crown - Grand Forks Herald | Team coach Mike Lents guided UND to its fifth straight national collegiate title, which is the result of participating in aerobatic competitions around the country last year. By: Associated Press,. GRAND FORKS, N.D. — The University of North Dakota ...

2013 Luke AFB Open House & Air Show - Fighter Country Partnership | Join us on March 16 & 17, 2013 for "Storm on the Horizon," Luke's biennial Open House and Air Show hosted by Luke Air Force Base and the 56th Fighter Wing. The event is open to the public and admission is free! Headlining Luke's Open House and Air ...

Clacton: Annual air show will go ahead - East Anglian Daily Times | Alan Goggin, TDC's cabinet member for tourism, said that due to hard work and careful budgeting the Clacton Air Show is getting to a point where it is close to breaking even and is sustainable. "It is fair to say that due to the position that local...

Wanaka: Rich rewards - Wairarapa Times-Age | Warbirds over Wanaka, the International Airshow, is a signature event that roars into life every second Easter, with the next in 2014. To capture a taste of the full-throttle adventure head to Warbirds and Wheels, a magnificent collection of fighter...

Sebring EAA Chapter Hosts Dinner With Patty Wagstaff from Aero-News Network | Event To Raise Funds For Youth Education Programs Here's an opportunity to sit down to dinner with one of the air show industry's best-known performers. On Friday, January 18, 2013, Heartland EAA Chapter 1240 will sponsor "Dinner with Patty Wagstaff," three-time U.S. National Aerobatic Champion.

Switzerland Promotes World's First Solar-Powered Aircraft - The Washington Diplomat | Piccard — who in 1999 made the first-ever nonstop round-the-world balloon flight, landing in Egypt after a 45,755-kilometer flight lasting nearly 20 days — noted that "this is 4 percent of the budget of the Formula One [racecar] team." The project's ...

Air Force advocate passes away from AF.mil Photos | Retired Air Force Col. Douglas C. Roach as an
F-4E pilot with the Thunderbirds air demonstration team in 1974. Roach, an Air Force advocate and long-time staff director with the House Armed Services Committee on tactical air and land forces, passed away on Jan. 11 following a battle with cancer.

Tuskegee Airman, Buck Newsum, honored at Ft. Logan service - Fox 31 KDVR.com | Newsum was a B-25 pilot … his life captured in pictures and images by Emmy award winning aviation artist, Joe Jones, who graduated flight school in 1943. After WWII, Buck also served in Korea. He lived the rest of his life in Denver, where he was...

Bring One Home To Birmingham: The ace Spitfire test pilots - Birmingham Mail | Henshaw went on to make a name for himself in the 1930s in air racing, competing against legendary pilots like Geoffrey de Havilland. Henshaw considered enlisting in the Royal Air Force at the start of the Second World War but instead became a test...

Flying the All American - Covington News | 1, 1943 as pilot of the B-17 Flying Fortress bomber named All-American. Lt. Kendrick "Sonny" Bragg was born and raised in Savannah. An outstanding athlete, after graduating from Savannah High School, he attended Duke University and played in the 1938...

WWII Author to Speak at Millburn Library - Patch.com | According to Google books, the historical account describes "a B-25 bomber with a seven-man crew was shot down over Nazi-occupied Italy on May 26, 1944. At the time, Italy was a battleground in a complex, controversial, drawn-out and bloody war of...

Marathon aviation museum preserves Keys history - Florida Keys Keynoter | That's just one milestone in Keys aviation history, and preserving that legacy is part of the mission at the EAA Air Museum at Florida Keys Marathon Airport. Funded by the Experimental Aircraft Association Chapter 1241 and donations from visitors, the...

Freedom Pavilion opens at New Orleans WWII Museum - Attractions Management | Exhibited artifacts will include a Boeing B-17 "Flying Fortress," an SBD Dauntless, a B-25 fuselage and the TBM Avenger. The expansive space will feature elevated visitor "catwalks" for a dramatic view of the aircraft as well as LED screens, programmed...

Late afternoon walkaround of a Bell P-63 Kingcobra from Travel for Aircraft by joseph_may | Late afternoon walkaround of a Bell P-63 Kingcobra This Kingcobra is displayed at the Florida Air Museum and was photographed during a beautiful November afternoon day when it had been luckily been pulled out of the hangar for an event. An evolution of the P-39 Airacobra during World War II it was much larger and more powerful[...]

2013-01-05 - B-24 Liberator Photos from Articles | Construction of the Consolidated Aircraft Corporation plant in Fort Worth was completed in less than a year. Assembly of the first B-24 Liberator bomber began in February 1942 while parts of the facility were still under construction. Women comprised a third of the plant's work force in the war years, which eventually saw production of 3,034 B-24 Liberators.

Awesome Top Gun Video Imagery... Red Star Style (Su-33) from AirPigz by Martt | This is a fabulous collection of Sukhoi Su-33 video imagery operating off of the Admiral Kuznetsov carrier and it definitely gives off a strong Top Gun vibe. I always find it interesting to see operations like these from different cultures as it typically shows how much alike we all are as people as we work toward protecting our National ideals. I'm guessing the...

Airmen featured in upcoming documentary series from Air Force Link Top Stories | A six-episode television documentary exploring Air Force combat rescue in Afghanistan through the stories of deployed Airmen will begin airing in February. The show, "Inside Combat Rescue," provides a real-time look at the experiences of Airmen working to save the lives of NATO coalition members,
Afghan security forces and Afghan civilians....

Hangar Chats, 01-16-2013 from Other People's Airplanes by David

Very few people find their office at 70,000ft.; most of the ones... from You like airplanes, too? by marvinsmith

Schriever plays part in new Smithsonian exhibit from Air Force Link Top Stories | The Smithsonian National Air and Space Museum here is slated to open an exhibit March 2013 entitled, "Time and Navigation: The untold story of getting from here to there." The exhibit will explore how timekeeping has evolved over three centuries and how it influences navigation. Whether on the high seas, in the air or even space, time plays an essential role.