Thousands of spectators expected at Nellis for Aviation Nation
- MyNews3 | Tens of thousands of people are invited to Nellis air force base this weekend aviation nation -- a free air show and open house allows you to get up close to some of the most advanced aircraft in the skies. News 3's Sergio Avila joins us live from ...
Scott Padgett flight log
- Local 10 | So, when the United States Thunderbirds offered me the chance to fly with them, I jumped at the chance. The excitement was already building as I filled out the paperwork to see if I would get approved. I had to take measurements of my height, weight ...
Aviation Nation features F-22 Raptor virtual reality simulator
- Las Vegas Review - Journal | After 15 months in development and investing $1.5 million in a mission simulator, visitors to the Aviation Nation air show today and Sunday will have a chance to sit in the virtual cockpit of an F-22 Raptor flying low over the desert to clear an area ...
First female Reservist Thunderbird pilot
- WCSH-TV | "I joined the Reserves not knowing that I would ever be able to be a Thunderbird one day, but the opportunity presented itself to me about a year and a half ago and I'm really proud to be here," she said. Jenson is what they call "Thunderbird 3." She ...
Stuart airshow set for fun weekend
-
WPEC
|
... doing some really daring stuff, looping, plunging straight down out of the sky, diving, climbing, even flying upside down at times. One organizer says about 40,000 people will attend this air show this weekend in Stuart, and it's a huge boost for ...
Ginny Beagan: Volunteers help make Stuart Air Show a success
- TCPalm | Doug Davis, site planner for the Stuart Air Show, carries a tape measure through a field at Witham Airport while laying out the site for a World War II battle re-enactment Monday morning at the airport in Stuart. Davis has been volunteering for the ...
United States Navy Parachute Team test jumps for its first Stuart Air Show
- WPTV | STUART, Fla. - An elite group of enlisted sailors descended on Stuart's Witham Field. Literally. Petty officer First Class Navy Seal Justin Gonzales was among them. He jumped from a C-130 Hercules aircraft at 3,000 feet. It was a test jump for the team ...
Snowbirds host celebratory dinner at 15 Wing
- Moose Jaw Times-Herald | Members of 431 Squadron — the Snowbirds — were treated to a special dinner at 15 Wing Friday to celebrate the history of the squadron and a the unveiling of a memorial to the squadron in England. The memorial, erected in the small village of Burn ...
Palm Springs Air Museum to host Props and Hops Craft Beer Conclave
- The Desert Sun | PALM SPRINGS — Instead of airplane enthusiasts, self proclaimed "beer geeks" will take over the Palm Springs Air Museum on Saturday for the Props and Hops Craft Beer Conclave. Beer aficionados and regular Joes that like throwing back cold ones will ...
2012 Hall of Fame Dinner, Ceremony, & Photos
- NVAHOF | The Nevada Aerospace Hall of Fame conducted its first of two enshrinement events for 2012 at the Landings Restaurant at the Henderson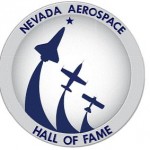 Executive Air Terminal, Henderson, Nevada Wednesday, 7 November 2012. Enshrined posthumously were Randal Henderson, first pilot to fly into Las Vegas, Maury Graham, pilot of first air mail service to Las Vegas, and Jess Harris, the flying sheriff of Elko County, Nevada...
Skydiving at Pensacola NAS
- WKRG-TV | The Blue Angels Homecoming Air Show was last weekend at Naval Air Station Pensacola. Along with the Blues, the Army Black Dagger Parachute Demonstration Team performed. The folks at NAS offered to let us see things from the Black Dagger point of ...
Air show marks 100th anniversary of military aviation in Serbia
- NBC News | A Serbian 'Orao J-22' strike aircraft flies during the international air show in Belgrade Sept. 2. Participants from 16 countries and the Serbian Airforce demonstrated their flying skills on Sunday to mark the 100th anniversary of military aviation in the Balkan country. The air show at the Batajnica airport marks the first flight of a sole Serb biplane aircraft from the southern airfield of Nis during the 1912 Balkan war against Turkish empire.
PAF contingent arrives in China to participate in air show
- The News International | The JF-17 Thunders will participate in the static as well as aerobatic segment of the Air Show. The Mayor of Zhuhai received Pakistan Air Force (PAF) contingent giving a warm welcome to all the participants of the Zhuhai Air Show planned to be held ...
AIRSHOW NEWS: Chocks Away for Folkestone Airshow 2013
from Flightline UK | Preparations for next year's Folkestone Air Show are already under way, organiser Folkestone Town Centre Management Ltd (FTCM) has announced. Branded as Folkestone Air Show, the plans are to make it even more successful than the 2012 event...
Red Arrows pilot Sean Cunningham remembered one year on from Scampton ...
- This is Lincolnshire | The Red Arrows are today remembering Flight Lieutenant Sean Cunningham, 35, who was killed after being ejected from his Hawk jet while on the ground at RAF Scampton on November 8 last year. The RAF aerobatic team have issued this statement: "The ...
B-25 bomber to buzz Saturday's Veterans Day parade
- Quincy Journal | A B-25 Mitchell bomber will be only 1,200 feet above Maine Street, roaring over the spectators at the Veterans Day parade. Parade chairman and Navy veteran Jim Ponsot says the aircraft is not a replica.... It is circa 1940's. The bomber will land at ...
Hangar dance features music, dance, styles of WWII
- KRMG | TULSA, Okla. —. Saturday, Tulsa's Commemorative Air Force will hold its annual hangar dance, featuring a live orchestra playing 1940's swing music, dancing, food and "WWII Style." It's a fundraiser for the CAF which restores WWII aircraft and flies them.
Arvada WASP pilot recaptures legacy of Fifinella with biplane flight
- Denver Post | These women will be honored at the 10th annual gala of Wings Over the Rockies Air & Space Museum on Dec. 21,
which will feature many WASP pilots, including seven who live in Colorado. The traveling exhibit, "Fly Girls of WWII," runs through March at ...
Capt. Don Quigley a 'Diddled Dozen' POW
- Marion Star | He is a decorated member of the Flying Tigers 23rd Fighter Group/75th Fighter Squadron. He was a Major, an "Ace" and awarded the following: Silver Star, Distinguished Flying Cross-Bronze Oak Leaf Cluster, Presidential Unit Citation, other Service and ...
Veteran's Day: A time to remember
- Lake County News Chronicle | He was chosen as one of the Flying Tigers and flew P40 War Hawks and P51 Mustangs in combat, according to his biography. He is the author of a four volume history,"Chennault's Flying Tigers" and was inducted into the Minnesota Aviation Hall of Fame in ...
Veterans to speak at air museum
- Journal Inquirer | WINDSOR LOCKS — The New England Air Museum will hold its annual Veterans Day program on Sunday, Nov. 11. The museum's Veterans Day program allows visitors to speak with aviation and combat veterans from several wars who have had experience ...
Ken Beaton: Twin 50s for tail gun Tommy
- Nevada Appeal | Some of the engine exhaust along with any other pollutants in the sub-zero air came into the B-17 through both waist gun openings to collect in the rear of the plane, the tail gunner's confined space. Bill was the first person to lobby for a greener ...
WWII Bomber talks about his adventures
- NewsOK.com | Published: November 9, 2012. Lloyd Mitchell, a World War II veteran from Oklahoma, talks about serving on a B-17 bomber...
'Smitty': World War II vet shares his stories
- Conway Daily Sun | That's why they made such a big deal about the Memphis Belle, that plane they used to sell war bonds on a tour of the United States and which they made that movie about — it was one of the first B-17 heavy bombers to complete 25 combat missions with ...
Day one of the South Plains Lubbock Honor Flight BY LARRY A. WILLIAMS
- LubbockOnline.com | 12:45 — Leave for the National Air & Space Museum. We enjoyed seeing everything from the first Wright Brothers military plane to the Discovery Space Shuttle which had recently been set up for display. Many of the vets enjoyed seeing many of the WWII ...
The 2012 Event Recap
from CAF Red Tail Squadron | What does the CAF Red Tail Squadron have in common with the 2012 presidential contest? Both have come to the end of their campaigns! Whew, huh? I can only imagine how the political winners and losers feel, but I know that we at the Squadron are very pleased with the numbers we posted for 2012:...
WSU alum wins regional Emmys for aviation documentary
- Dayton Daily News | Future episodes will cover air racing, fly-ins and re-enactors, but the pilot highlights the 2010 appearance of "Miss Mitchell" at the 68th Doolittle Raiders reunion, which drew more than 70,000 admirers at the National Museum of the United States Air ...
Air Force Week in Photos
from Air Force Link Top Stories |
This week's photos feature Airmen around the globe involved in activities supporting expeditionary operations and defending America.
This weekly feature showcases the men and women of the Air Force. View the slideshow.
Aviation Museum partnering with Springfield Foundation
- Urbana Daily Citizen | One of the main focuses of the museum is the restoration of a B-17, called the "Champaign Lady." "Partnering with the Springfield Foundation for the administration of the museum's endowment provides us with local professional expertise, which will help ...
DH Mosquito HJ767 Memorial plaque dedication 11-11-2012
from stickandrudderWTO by G-GARY other links | This sunday coming,I hope to attend a memorial dedication, for a 'brass' plaque unveiled within the church, in the village of Bunny on the A60 near Nottingham, for two crew members, who died serving their country and gave all, in DH Mosquito HJ767 which crashed very close to the village during the war. There will be a display of the...
First VTOL — Bell XV-3
from Travel for Aircraft by joseph_may | First VTOL — Bell XV-3 The promise of an aircraft which had the benefits of both a helicopter and an fast airplane was researched in a joint U.S. Air Force–U.S. Army effort through the Bell Helicopter Textron company. Bell produced two of the XV-3 in 1955 — the world's first VTOL (Vertical Take Off and [...]
X-48C
from Julie in the SkyJulie in the Sky by Eric James Swearingen | The X-48C, a modified version of the X-48B aircraft, successfully flew for the first time Aug. 7, 2012 at Edwards Air Force Base. The Boeing-designed aircraft is flying again in partnership with NASA. The new X-48C model was modified to evaluate the low-speed stability and control of a low-noise version of a notional, future Hybrid [...]
Video: Take An Hour Journey Deep Into A British Airways 747-400
from AirPigz by Martt | ...Here's a really well done one-hour program from the BBC called Engineering Giants. This episode, which was originally broadcast across the pond back in the summer, is titled Jumbo Jet Strip-Down and it takes you on a journey into a 'D-Check' on British Airways 747-400 'Victor X-ray' (registration G-CIVX). You get a look into the...
National Museum of the U.S. Air Force announces third annual student writing competition
from National Museum of the USAF Top Stories | The National Museum of the U.S. Air Force will hold its third annual Air Force Heritage and History Writing Competition, providing students the opportunity to develop positive academic and character qualities and to showcase their writing talents while vying for scholarship funds....
UK: Teenage girl becomes one of the youngest pilots in the country
from You Fly, Girl by Cathy Gale | ...At 17 years and eight months, she is one of the youngest pilots in the UK – a feat she would have held outright had she not been forced to wait to take her test because of bad weather...