CMSAF Roy helps wrap up successful Air Force Week in New York from Air Force Link Top Stories | Chief Master Sgt. of the Air Force James A. Roy spoke to New York City civic leaders during a Heroes Luncheon sponsored by Operation Homefront on Tuesday, Aug. 21 to wrap up Air Force Week in New York City...

Air show tradition carries on at old Brunswick Naval Air Station - Seacoastonline.com | In 2000, he
was responsible for logistics for the Bangor show, which featured the Navy Blue Angels, flying legend Chuck Yeager, stealth aircraft and aerial showmen like Sean Tucker. It was a joy to see kids' faces as they watched the performances...

Brunswick air show up for the challenge - Morning Sentinel | BRUNSWICK — There was a post-air show joke after the Maine National Guard hosted 75000 aviation enthusiasts in Bangor: That was a blast but let's not do it again anytime soon. click image to enlarge. The Air Force Thunderbirds will make their first...

Canadian Snowbirds To Fly Wings Over Waukegan - GazeboNews | 23, 2012) The Royal Canadian Air Force Snowbirds will be performing at Wings Over Waukegan, Waukegan Air Show, Saturday, September 8. This 2012 year marks the 42nd season for the Snowbirds, lead by the Commanding Officer, 431 Air Demonstration...

Snowbirds show cancelled by fog - Yarmouth County Vanguard | Although it was starting to get brighter over Yarmouth harbour by 5:30 p.m., the fog and cloud ceiling was still too low and the visbility was still to poor to allow for the Snowbirds show over the Yarmouth harbour to go forward. This morning...

The 2012 Fort Wayne Air Show takes flight September 1st through September 2nd - Virtual-Strategy Magazine | The Fort Wayne Air Show presented by the 122nd Fighter Wing, Fort Wayne Air National Guard Base takes flight Saturday, September 1, 2012 through Sunday, September 2, 2012. The air show will take place at the 122FW Air Guard Base in Fort Wayne,...

Rocky Mountain BalloonFest debuts at Rocky Mountain Airshow this weekend from General Aviation News by Janice Wood | The Rocky Mountain BalloonFest debuts this year in conjunction with the Rocky Mountain Airshow, which takes off Aug. 24 at Rocky Mountain Metro Airport in Broomfield, Colo...

Plymouth Airshow set for Sept. 2 - Wicked Local | Plymouth Aero Club will host the Plymouth Airshow from 9:30 a.m. to 4 p.m. Sunday, Sept. 2, at the Plymouth Municipal Airport. There will be shows in the late morning and afternoon. The featured performer will be Dan Marcotte and his Ultimate 10-200...

"Thunder Over the Valley" flying through Santa Maria this weekend - KSBY San Luis Obispo News | It's an event that draws thousands each year to Santa Maria. "Thunder Over the Valley" is taking place this weekend. The Santa Maria Museum of Flight has been putting on this air show for more than 15 years and it features vintage and modern-day warbirds.

Fly-In Drive-In event to take place Saturday at Worthington Municipal Airport - kwoa | WORTHINGTON – A Fly-In Drive-In Missionary Aviation Benefit will take place Saturday from 11:30 a.m. to 2 p.m. Saturday at the Worthington Municipal Airport, with proceeds going toward Proclaim Aviation Ministries in support of the Armstrong family's ...

Gold Team Opens The "Thunder Over The Boardwalk" Air Show from US Army Golden Knights by
Brian Karst | "Thunder Over The Boardwalk," is one of the most popular events in Atlantic City, and one of the very best air shows in the country, with its heart-stopping feats, aerobatics maneuvers, formation flying and solo routines by military and civilian pilots. An estimated 800,000 people were said to be in attendance and every one of them with a front row seat to watch the Gold Demonstration Team perform some precision skydiving over the Atlantic City Beach. This was the tenth year for the...

Hawkeye draws crowd at air show - Ventura County Star | Photo by Andrea Howry / Lighthouse Lt. Steve Lamoure of Carrier Airborne Early Warning Squadron (VAW) 113 tells a crowd about the E-2C Hawkeye at the Wings Over Camarillo air show Saturday, Aug. 18. Olivia Erhardt, 21 months, checks out the ...

Barnstorming! Historic Fliers Land at Pioneer Airport from EAA - The Experimental Aircraft Association | EAA's Pioneer Airport in Oshkosh never looked better late Wednesday morning as 12 golden age airplanes from the American Barnstormers Tour made a special pilgrimage stop on the turf runway in Oshkosh.

Bournemouth Air Festival set for memorable displays - Bournemouth Echo | BOURNEMOUTH'S skies will be lit up once more this year with dazzling air displays as dusk falls. The popular Night Air programme will be back bigger than ever at this year's air festival, due to take place between August 30 and September 2. The dusk ...

Saint-Brieuc. On Friday, a cuckoo Patrouille de France with François - Ouest-France | François pussy is mechanically the Patrouille de France. While it joins Perros-Guirec exhibition where it is Saturday, his Alpha Jets fly over Ploufragan and Saint-Quay-Portrieux inhabited parents of Francis. A little wink ...

AFA's 2012 Air & Space Conference Upholds Air Force Heritage - The Herald | HeraldOnline.com | At the Air Force Association's 2012 Air & Space Conference, members of the aircrews from the 1950s' Korean War will lead a panel, describing their experiences flying F-80s, F-51s, B-29s and B-26s in Korea, amidst the brutal cold of winter and the ...
Searching for History: Fantasy of Flight Seeks Letters from WWII from WAI Connect Blog by Amy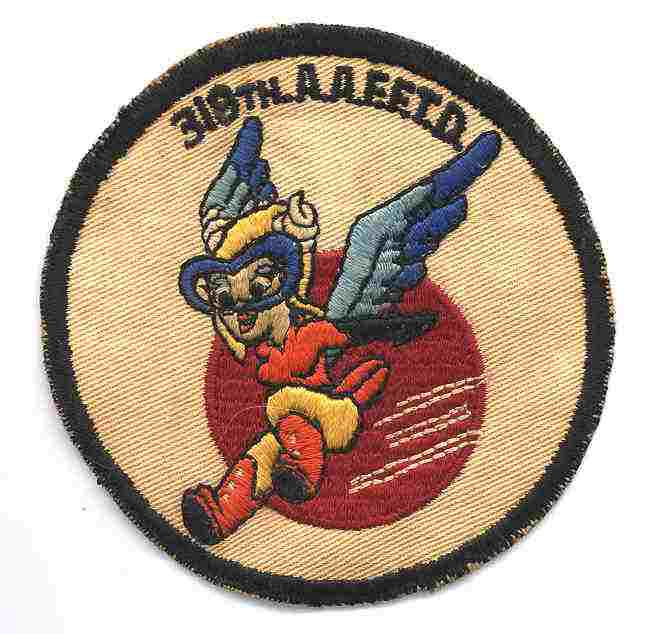 Laboda | While it's easy to take for granted today's many convenient and instantaneous forms of communication like text messages and Skype, those fighting overseas in World War II were limited to written letters that could take weeks to arrive to their intended destinations with loved ones thousands of miles away. At the sixth and final installment of its 2012 Legends & Legacies Symposium Series- "Letters Home: Love, Courage & Survival" on Friday, Oct. 12 and Saturday, Oct. 13, Fantasy of Flight will honor the art of letter writing and share incredible stories of wartime bonds preserved by pen and paper...

Remembering a special aviator - Tri City Times | According to my Five Year Diary of the 1930s, 1935 was the year of Almont's every five year Homecoming. On August 17th of that year, I had my first airplane ride. I have probably told you the story before but, oh well! As I watched the jet streams...

Charles Lindsay Campbell: Australia's forgotten aviator - Merredin Wheatbelt Mercury | On July 27, the Campbells attended a Royal Aero Club of WA meeting at Jandakot Airport which was dedicated to Charles Campbell, 100 years since the first Australian aviator was killed in an aviation accident. Mr Campbell said he knew nothing of his ...

2012-08-13 - Nineteen Flights In One Day from Articles | Record For F-35 Program

10 Tanker Air Carrier DC-10 "911" from Crosswind Images |Up close and personal with an amazing firefighting asset. Thank You to Trish Manning and pilot Kevin Hopf for arranging this visit.

Scholarship Winner Meagan's Application Essay from Life on the Road as a Pilot | We are so excited to present to you the application essays from the two Girls With Wings Summer Scholarship Winners! The Girls With Wings Scholarship Program provides funds for flight training to selected individuals with a willingness to be superlative GWW role models. Winners show potential to continue her interaction with the GWW organization, via the website and events, so she can assist GWW in encouraging more young girls to...