Blue Angels thunder over Utah
- Salt Lake Tribune | For Alan Smart, watching the U.S. Navy's famous Blue Angels thunder over southern Utah was an event he has had on his "bucket list" for a long time. He was not disappointed Saturday at the St. George Municipal Airport, where the six-member team rocketed into overcast skies for a breathtaking display of precision flying....
USN BLUE ANGELS 2012/2013 SCHEDULE
Columbus air show holds 15th anniversary event
- WSB Radio | COLUMBUS, Ga. —The Columbus Airport's annual spectacle of aerial loops, rolls and hammerheads is celebrating its 15th anniversary. The air show known as Thunder in the Valley is happening this weekend in the west Georgia city. It features pilots such as Greg Connell, who says the acrobatics he performs in his
Pitts Model 12 plan create the sensation of "adrenaline on steroids."...
Wings of Freedom to bring vintage WWII aircraft to Conroe
- Your Houston News | An increasingly rare collection of authentic World War II-era "warbirds" are heading to Conroe March 30 as part of a 110-city, nationwide tour celebrating American military aviation history. The Wings of Freedom Tour, sponsored by the Colorado-based Collings Foundation, will display the vintage Boeing B-17 Flying Fortress, Consolidated B-24 Liberator, the North American P-51 Mustang and a Vietnam War-era Bell UH-1E "Huey" helicopter at General Aviation Services, located at the Lone Star Executive Airport 5260 Central Parkway in Conroe....
Duo of local female aviators has flown cross country, set speed record
- York Daily Record | York, PA - Carolyn Van Newkirk flutters in and out of the cockpit of her Cessna 182P Skylane prior to takeoff. She rattles off the forecast and visibility on the chilly, overcast Saturday morning at Capital City Airport in Fairview Township. "Planes fly best in this kind of weather because of the moisture in the air," she says....
RAF pilot displaying at Air Tattoo will be flying over home ground
- Gloucestershire Echo | ONE of the RAF pilots displaying at this summer's Royal International Air Tattoo will have good cause to recognise the view of Fairford below – because he lives there. Flight Lieutenant Phil Bird, who is the RAF's solo Hawk T1 display pilot for 2012, lives in the town with his wife Lucie...
SHOREHAM AIRSHOW BLOG: Bring on the noise!
from Flightline UK | The longer daylight of hours of March signify we're rapidly approaching the summers months and the start of the European airshow season. Indeed it was still just light as the fourth committee meeting ahead of the 2012 Shoreham Airshow got under-way in the Terminal Building earlier this week....
International Participation for Ohakea Air Show
from Pacific Wings Magazine by Rob | The RNZAF has announced that aircraft from six nations will join New Zealand's own military aircraft and a number of warbirds at its 75th Anniversary Air Show on 31 March. April 2012 is the date marking the RNZAF's 75 years of service to New Zealand as an independent armed service....
Bay Area Tuskegee Airmen speak at USS Hornet
- Mercury News | Several
hundred people turned out Saturday at the USS Hornet aircraft carrier to honor local Tuskegee Airmen, who helped break down racial barriers during World War II. During an hourlong presentation, the men talked about their experiences during the war and answered questions from the audience, several of whom said they were honored to be in the veterans' presence....
A-4 Skyhawk Comes To Spirit Of Flight Center
from Aero-News Network | Fighter Jet Will Highlight Center's Topgun Program It's hard to believe it's been 25 years since Tom Cruise portrayed Topgun pilot Pete "Maverick" Mitchell on the big screen. In the movie, he decided to engage his instructor CDR Mike "Viper" Metcalf (played by Tom Skerritt) in a one on one dogfight. One thing the young Maverick didn't appreciate was that "Viper" was flying a nimble Douglas A-4 Skyhawk, and in the skilled hands of the Commander Maverick got "shot down".
Shared love of aviation unites U.S. and Russian airmen
from Wright
Squawks by Roger Chua | CHANGI, Singapore (AFNS) -- At most airshows in the U.S., it isn't uncommon for aircrew to get the occasional odd request. However, at the 2012 Singapore Airshow here Feb. 15, the Airmen of an E-3 Sentry crew said they were a bit intimidated when, without warning, the commander-in-chief of the Russian Air Force asked to board one of the most classified aircraft in the Air Force's inventory....
DVD Review: British Airshows 2011
from Flightline UK | 'British Airshows' is the signature production by PlanesTV and is the most comprehensive look over the airshow season. The DVD covers a number of different shows starting at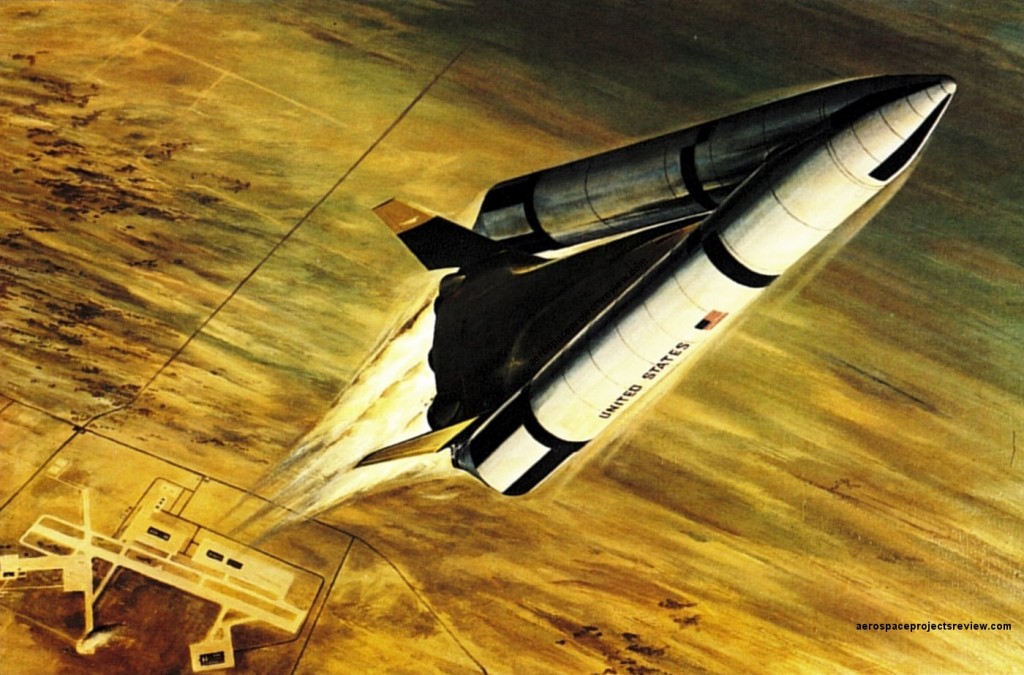 Abingdon and concluding at the Duxford Autumn Airshow in October. The production is introduced by Sean Maffett, but most sections feature the commentary direct from the show specific DVD products. Although most footage is from...
STAR Clipper artwork
from The Unwanted Blog | A painting from an old issue
of "Lockheed horizons" depicts a STAR Clipper 1.5-stage-to-orbit early Space Shuttle design lifting off from a desert launch facility (probably White Sands or Vandenberg)...