Air racer sets climb record - Press Democrat | Will Whiteside, the former airline pilot whose day job is flying members of Sonoma County's prominent Trione and Codding families wherever they need to go, has always been a fast climber. Whiteside, 40, just raised his own bar. Taking off from the Charles Schulz-Sonoma County Airport, he and his race team set four world records this week by pushing their Romanian-built fighter — named Steadfast — to great heights in very little time....

Dixie State College Welcomes the US Navy Blue Angels to Campus March 16th - KCSG | In conjunction with the upcoming "Thunder Over Utah" Air Show in Utah's Dixie March 17-18, 2012, Dixie State College of Utah will welcome the United States Navy Blue Angels to campus for a special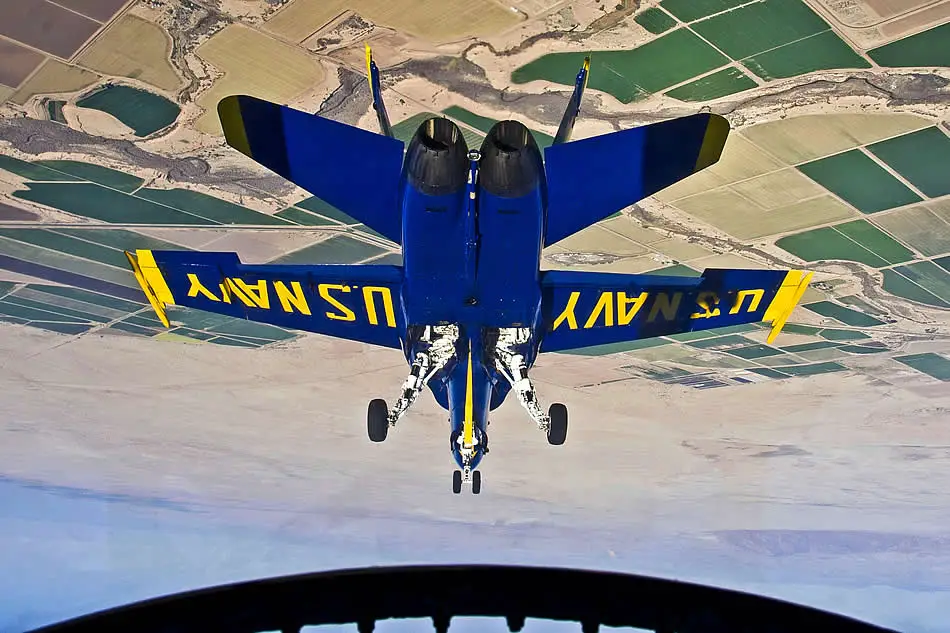 community event on Friday, March 16, beginning at 8:30AM at the Eccles Fine Arts Center Mainstage Theater. The event is admission free open to all DSC students, faculty, staff, and the community to attend....

Upside Down Navy - Strategy Page | Members of the U.S. Navy flight demonstration squadron the Blue Angels perform a diamond formation maneuver during a ...

Steve Miller Band to play EAA AirVenture 2012 - Fox11online | OSHKOSH - The Steve Miller Band will be performing next to some big ol' jet airliners at EAA AirVenture 2012. The rock group will hit the stage during the first day of the aviation convention. That's Monday, July 23rd. No other details about the concert are being released at this time....

You're Invited: from Flight To Success by Karlene Petitt | Tea/Coffee/Flight For Control | Saturday March 3, 2012 | 10:00 to 11:30 a.m. | CityU-Cafeteria | 11900 NE First St. Bellevue, WA 98005 | Due to the overwhelming success of Flight For Control, I have been invited to speak at City University with Zonta of East King County: Advancing the Status of Women Worldwide. And would love for you to join me...

Planes, trains & automobiles - Sun Gazette | ...He bravely flew aboard B-17 bombers during World War II, but would rather share time with his son building model airplanes than telling war stories. No matter what the task, Charles Kirkman gladly accepted the challenge and gracefully
completed it....

Rip your canopy, by Nicholas Batsch, NZ aerosport Athlete from Bonjour BlueSky

Honoring 50 safe years in the air from General Aviation News by Janice Wood | Since its inception in 2007, more than 2,000 pilots have received the Wright Brothers Master Pilot Award from the FAA. The award, which recognizes 50 years of accident-free flying, consolidated several similar pilot awards, such as the Golden Eagle Award, that had been presented by various Flight Standards District Offices over the years. The award includes a certificate and pin. In addition,...

Comper Swift C.L.A. 7 - a tiny racer with big performance by shortfinals | The Shuttleworth Trust at Old Warden, Bedfordshire is a truly remarkable place. The grass airfield – with possibly a few visiting aircraft and microlights parked up - and the shop and cafe near the entrance give no indication whatsoever of the treasures contained in the series of plain hangars in front of the visitor. In one of the hangars you will find a rare racer – the Comper C.L.A. 7 Swift, G-ACTF. Nicholas Comper got his start in aviation with the...

Monocoupe - Video featuring a CA based Monocoupe from Another Time by Dan Linn | I am a big fan of the Monocoupe line of vintage aircraft and found this video over on the Antique Airfield web site. Take the eight minutes and watch if you love vintage airplanes and especially the Monocoupe. The featured Monocoupe is based in Sonoma, CA....

The PT-17 Stearman N2S-3 964 from Moose Peterson Aviation Photography | Now home at the AZ
Wing of the CAF, this gorgeously restored PT-17 Stearman by Billy Walker caught my attention the first time I saw it last fall. Manufactured in 1943, it was a...

F-22 Pilots Still Report Hypoxia-like Symptoms from AVweb Top News | There has been a recent spike in reports of hypoxia-like symptoms by pilots of the F-22 Raptor -- an oxygen delivery problem on a Raptor contributed to a fatal crash two years ago. Over the past six months nine pilots have reported hypoxia-like symptoms while flying the roughly $147 million (excluding development costs) per copy jet. Three of those incidents were reported in the last two weeks by pilots at Joint Base Elmendorf-Richardson, Alaska -- the same base associated with the fatal crash....

Bell XP-77 Lightweight Fighter & Proposed Successor from Military Photos | Check out this
article reproducing a Bell report on the XP-77 wooden lightweight fighter project and a proposed successor at RetroMechanix.com:...

Nazi Secrets: WWII planes buried under Seymour, Ind., airport - WDRB | Searchers in Seymour, Indiana, look underground for some of the secrets of World War II -- Nazi secrets, to be precise. The Allies shipped Nazi planes to Freeman Field so pilots and engineers could fly them, take them apart, and put them back together again....
A380 Night Landing – Ultra Cool Cockpit View from Flight Monkeys | Not everyone gets the experience of sitting in the front office of a widebody jet as it slides along from the inner marker to touchdown at a major International Airport. Well, here's your chance. This Airbus 380 is preparing to touch down at Dubai, United Arab Emirates (DXB). Maybe it's the pretty colored...

Astronaut visits aviation school - WZZM | Mark Kelly, the husband of Gabrielle Giffords, visited Grand Rapids today. Kelly met with students at the West Michigan Aviation Academy before speaking at a business leadership forum with the governor. He captained the Space Shuttle Endeavour on its final mission last year. We asked him about his wife, Gabby, who survived a gunshot wound to the head 14-months ago....

Space Shuttle Discovery to Join Smithsonian Collection - dcist.com | Big news for all you space nerds: as we noted last year, the space shuttle Discovery will join the Smithsonian's collection in April. But even better, the AP reports today that NASA got the permits to fly a 747 with the shuttle strapped on it over the U.S. Capitol, allowing anyone in the city with a good view of the sky to get quite the view of it....