Fleet Week San Francisco: This Week's Event Highlights (PHOTOS) - Huffington Post | Air Show. Perhaps Fleet Week's biggest attraction, the sound-bending air show will feature the US Navy Blue Angels, a B-2 bomber, Air Force and US Marine Corps fly-bys, a Coast Guard rescue demonstration and more...

Astronomer jets up, up and away with Blue Angels - UC Berkeley | For the lucky few, soaring over San Francisco with the Blue Angels is the dream of a lifetime you want to sit back and enjoy. But for UC Berkeley astronomer Alex Filippenko, it was a teaching opportunity. As he banked and rolled over the Bay Area ...

AIRSHOW NEWS: Saturday to kick start Dunsfold Wings and Wheels 2013 from Flightline UK | It's fast, it's furious and it's back! Wings & Wheels is delighted to announce its return to Dunsfold Park in Surrey for a spectacular weekend of aerobatic and motoring thrills which will entertain thousands over the August bank holiday weekend. Sticking to the two day format the Show's confirmed dates for 2013 are Saturday 24th and Sunday 25th August. No sooner had the last jet departed from Wings & Wheels 2012 than the team were already hard at work...

Virginie Guyot, first female leader of the Patrouille de France, visit - The Union | Livry-Louvercy (Marne). Intimately related and historically the common Livry-Louvercy, aviation female version will be the focus of an exhibition and a visit to Virginie Guyot, 1st female leader of the Patrouille de France, this Sunday in ...

Black Team enjoys Blue Skies over 18 holes at the Patriot Golf Tournament from US Army Golden Knights by wfallin | The United States Army Parachute Team, the Golden Knights reached out to the
public for yet again another local Black Team demonstration jump on Friday the 28th of September. The demonstration took place in the blue North Carolina skies over the Patriot Golf Tournament. The tournament was held at the National Golf Course, in Pinehurst NC. The day could not have been better. The skies were clear and...

Competition Team Performs Parachute Maintenance from US Army Golden Knights by wfallin | The Golden Knights Competition Team took a break from training to perform necessary equipment maintenance today at the Golden Knights Headquarters on Ft. Bragg, NC. The work is headed up by the five Parachute Maintenance Technicians (Riggers) assigned to the Competition Team. Although members of the Competition Team hold various Military Occupational Specialties from Intelligence Analyst to Truck Driver, each Teammate takes part in the equipment and parachute maintenance....

Coronado Speed Festival's Turbo-Charged Event Powers Across the Finish Line - Sacramento Bee | Other events celebrating this milestone at Speed Festival were the spectacular flyovers and a jump by the U.S. Navy Parachute Team, the Leap Frogs, during the lunchtime activities, and the event's Co-Grand Marshal, Rear Admiral Cathal "Irish" Flynn ...

HP to host Paragliding International Championship - Hindustan Times | collaboration with Himachal Pradesh Tourism department and Aero Club of India (ACI) and Federation Aeronauctique Internationals (FAI). Trial day will be October 22 while competition days are from October 26 to November 1. The opening ceremony will be ...

AIRSHOW NEWS: Air Tattoo Artwork goes under the hammer from Flightline UK | Red Arrows, David Bent and RIAT Artwork | A unique piece of memorabilia from this summer's Royal International Air Tattoo is being auctioned this month in support of the airshow's Fairford-based charity – the RAF Charitable Trust. The large, one-off framed print features the official 2012 Air Tattoo artwork created by renowned aviation artist David Bent...

Book signings at air show - Biggleswade Today | The Shuttleworth Collection's Autumn Air Show takes place on Sunday and two writers will be appearing. Group Captain Nigel Warpole, the former Swift & Hunter pilot will be joined by former RAF fighter pilots to sign copies of his latest book, Thinking ...

'Flying Fortress' makes stop in Indianapolis - The Leading Aviation Industry Resource for News, Equipment and | This week, the foundation brought the Memphis Belle to the Indianapolis Regional Airport to offer rides to the media and local veterans. The plane that is on tour is not the original Boeing B-17 bomber named the Memphis Belle, but rather a replica of ...

Photo: Millburn Old Guard members meet 'Flying Tigers' historian - NorthJersey.com | Millburn Old Guard members Govind Singh, vice president, left, and Alan Grosman, president, right, greet historian Dan Petach, a widely recognized authority on the famous "Flying Tigers" of General Chennault's World War II unit in the China-Burma-India ...

de Havilland Mosquito FB 26 KA 114 Airshow - Ardmore 29th Sept 2012 from MRC Aviation by Mike Condon

Foxy Lady – The Sea Vixen at Oxford - MANONTHEFENCE | ...with the Sea Vixen my mind was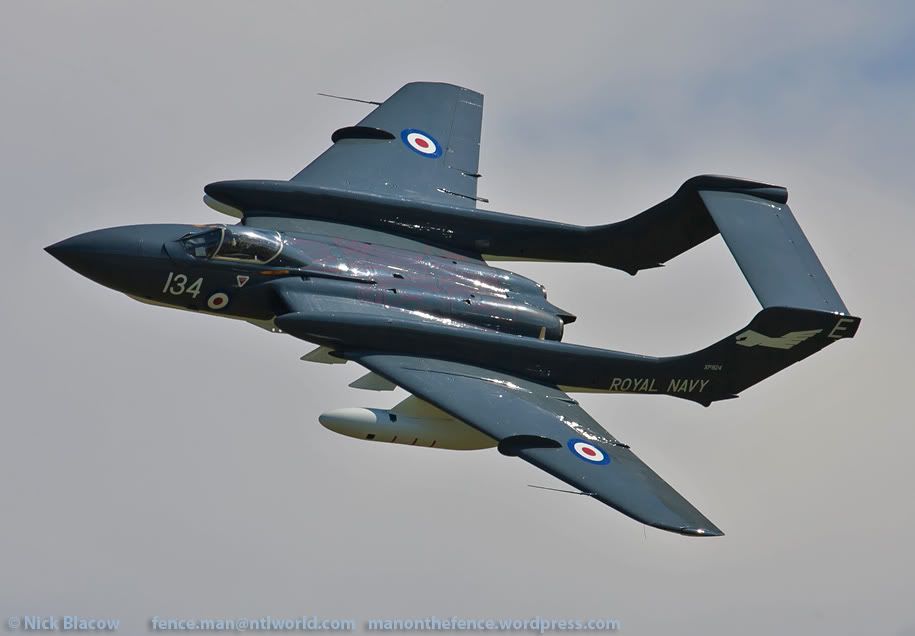 swiftly changed. The show itself was a bit of a Curates Egg. The plan was to intermix live action with pre-recorded montages on...

Air Zoo adds Curtiss Robin to its collection from General Aviation News by Janice Wood | KALAMAZOO, Mich. — The Air Zoo has added a new plane—a 1928 Curtiss Robin—to its collection of aircraft.

Being impulsive from Flight Image of the Day by Miquel Ros | As we have just got news about renewed funding for the Solar Impulse project, there is no better time to share a panoramic view of this interesting solar-powered aircraft.

Video: The Affordable Sport Fighter - The Sonex 'Onex' Homebuilt from AirPigz by Martt | I've been a fan of the Sonex Onex since it was just a concept... and as this video shows, the little single seat Onex has a long list of enticing qualities. With the first two of customer built Onex's now listed on the Sonex Aircraft completions page, we can expect a steady stream of additional completions to begin taking to the sky....

Baumgartner Jump Scheduled to Happen Next Monday from EAA - The Experimental Aircraft Association | Weather permitting, Felix Baumgartner will attempt to eclipse one of the all-time aviation records on October 8 in Roswell, New Mexico, when he parachutes to the ground from an altitude of 120,000 feet - almost 23 miles - from the Red Bull Stratos space capsule.