Tusker Air Show Festival put off to Dec 21 - Capital News | NAIROBI, Kenya, Dec 12 – The Tusker Air Show Festival has been postponed to the weekend of December 21 – 22 due to poor weather. Aero Club Chairman Rob Linck said that safety for both participants and spectators was the primary concern after recent heavy rainfall caused several parts of Wilson Airport to be waterlogged...

AirFest returning to MacDill in March - Tbo.com | ... process to say which aerial acts or static displays may appear at the event, said 2nd Lt. Patrick Gargan, a wing spokesman. AirFest 2013 was scheduled for April 6 and April 7, but was scrubbed as the result of automatic budget cuts known as...

Red Arrows duo call time on flying after swansong in the Middle East - thisislincolnshire.co.uk | ...For two pilots it was the last time they would put on the famous uniform and touch down as part of the Royal Air Force Aerobatic Team. Flight Lieutenant Chris Lyndon-Smith, also known as Red 6, said: "I knew the last flight was coming for a while but I do still feel sad. It has been an honour to be part of the Red Arrows and performing in Kuwait for the first time was particularly special."...

Gone West: WASP Dora Dougherty Strother McKeown - Aero-News Network | Praised By Col. Paul Tibbets As 'One Of The Best Multi-Engine Pilots' With Whom He'd Flown | Dora Dougherty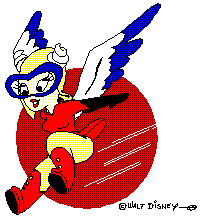 Strother McKeown, PhD., Lt. Col, Res, Retired passed away November 19. She had made a career of aviation, being accepted into the WASP program during WWII. During the war, she conducted ferry flights and towed targets until she was asked by Col. Paul Tibbets to learn to fly the B-29 bomber along with fellow WASP Didi Moorman. The goal was to prove that the airplane with a reputation for being cranky was actually "so easy to fly that even a woman could do it."...

Tuskegee airman William Booker of Kirkland dead at 90 - heraldnet.com | ...Booker served as a navigator and flight engineer on B-24 and B-25 bombers with the 477th Bombardment Group based at Godman Field, Ky. He flew with all-black crews with pilots trained in Alabama at the Tuskegee Institute...

Aviation hall of fame announces new members - Wetaskiwin Times Advertiser | The new year is approaching quickly and while spring may seem like a distant dream, Canada's Aviation Hall of Fame has announced its plans for annual gala and induction ceremony. Four new members have been selected and will join the hall of fame during the ceremonies on May 29, 2014 in the WestJet Campus hangar on Calgary International Airport. The new class of inductees are:...

Piper delivers new Arrow to Liberty University · General Aviation News Staff | The Piper Arrow is the preferred aircraft for Liberty University's Air Race Classic team, the "Liberty Belles," which utilizes Arrows for its annual cross-country race held in the summer. In the 2013 race, the all-female team was ...

New museum breaks ground - Aransas Pass Progress | A large group gathered Monday at the McCambell-Porter Airport for the groundbreaking for a new hangar and museum. This will be the new home of the Maxine Flourney Third Coast Squadron of the Commemorative Air Force. Unit Leader Col. Pearson Knolle remarked that the squadron was looking for a new life and saw this location as having the potential for growth.

Santa to visit Museum of Flight · General Aviation News Staff | SEATTLE — "Santa's Landing Party" at The Museum of Flight begins Saturday morning, Dec. 14, with a children's concert and the fly-in arrival of Santa Claus...

Restored Treasure: Recovered Navy Hellcat Dedicated at Pensacola - EAA - The Experimental Aircraft Association | December 12, 2013 - On January 20, 1999, Taras Lysenko of A&T Recovery in Chicago submitted a proposal to the United States Navy to rescue several World War II aircraft submerged beneath the icy waters of Lake Michigan. They had crashed during carrier training operations for WWII pilots in the 1940s. Among the wrecks was a Grumman F6F-3 Hellcat, BN 25910, which crashed more than five decades earlier while attempting to land on the USS Sable....

Colonel Culpeper's Flying Circus -A 1981 Documentary About The Commemorative Air Force - Warbirds News | It was 1957 when four Texans purchased a P-51 Mustang for $ 2,500 just released from military duties. The Texans were Llyod Nolen,Bill Turnbull,Billy Drawe, Royce Norman and C.W. Butler. Drawe and Butler were farmers and the other were crop-dusters pilots. They went to El Paso, inspected the Mustang which was in pretty good condition beside an issue with the rudder which got fixed later in the week.The Mustang was the mighty RED NOSE now operated by the CAF Dixie Wing. The Confedarate Air Force, which later become the Commemorative Air Force, was born...

Westfield World War II aviator to be buried in Colorado - Asbury Park Press | DENVER — A U.S. aviator who was shot down over Germany during World War II will be buried with full military honors at Fort Logan National Cemetery in Denver, after his remains were recovered in 2008 and later identified using DNA. U.S. Army Air Forces Capt. Franklin B. Tostevin, 22, of Westfield will be buried Friday, the Defense Department announced Wednesday...

1976 Interview with Gregory Boyington & Robert Conrad · Warbirds News | If you don't know who is Marine Corps Major Gregory 'Pappy' Boyington then you should not be on this website. Born in Idaho on December 4, 1912, he was a leading Marine Corps Air Ace in World War II. He had been a Marine Corps officer before the war, but had resigned his commission in order to serve with Claire Chennault's "Flying Tigers" in China...

Timeless Voices - Paul Stojkov - eaavideo.org | Paul Stojkov flies airliners for a living, but warbirds are his passion. He is one of the pilots for the Commemorative Air Force's P-51 Red Tail Squadron and is the chief pilot for the Liberty Aviation Museum's B-25 "Georgie's Gal."

MC-130Js in formation - Flight Image of the Day | A great image here from the US Air Force showing a flock of Lockheed Martin MC-130Js conducting low-level formation training over
Clovis, New Mexico. The aircraft are from the 522nd Special Operations Squadron at Cannon Air Force Base. Flightglobal's World Air Forces directory records the service as operating 15 of the type with a further 11 aircraft on order.

Every airplane that was ever built | We'll count on our readers to put this website to the test! The email we received made the bold claim.

German Jets at Insterburg: Hitler's Excellent Air Show - Defense Media Network | An excerpt from Robert F. Dorr's new book Fighting Hitler's Jets, where Hitler toured advanced German weaponry such as the Me 262 at Insterburg.

'Every Kid Can Fly' is Sean Tucker's Latest Project - Flying Magazine | Aerobatic ace Sean Tucker and his son Eric have launched a program that gives kids the opportunity to learn to fly. Associated
with Hartnell College in Salinas, California, NASA and Gannett Newspapers, the "Every Kid Can Fly" initiative is aimed at giving troubled kids a chance to turn their lives in the right direction — up...

Scholarships sought to help flight students - Livingston Daily | One flight is provided though the Experimental Aircraft Association's Young Eagles program, further reducing costs. Both men told the Howell Public Schools Board of Education that they had considered setting up the scholarships either through the ...

NASA: Cooling pump on space station shuts down from RGJ.com | WASHINGTON (AP) — NASA says it is looking into a problem with a malfunctioning cooling pump on the International Space Station, but there is no immediate danger to the six crewmen on board.

Six-Year-Old Establishes Petition To Save NASA Funding - Aero-News Network | Says He Wants To Preserve His Dream To Fly In Space | A Colorado first-grader has dreams of being an astronaut, as do likely many youngsters in the nation. But six-year-old Connor Johnson of Denver, under the advisement of his parents, is doing more than dreaming...

NASA Astronaut Mark Kelly Joins World View Enterprises - Aero-News Network | Named Director of Flight Crew Operations For The Near-Space Tourism Company | Former astronaut Mark Kelly has been named Director of Flight Crew Operations at World View Enterprises. A retired U.S. Navy test pilot and Space Shuttle Commander, Kelly will play a central role in the start-up commercial space business, which began taking reservations Monday for its "accessible, affordable" trips to the edge of space via high-altitude balloon...